The Academy of American Poets Receives Historic Grant to Support the Poet Laureate Fellowship
The $4.5 million grant will support the program for three years
Image via Kevin Winter/Getty
Books
News
The Academy of American Poets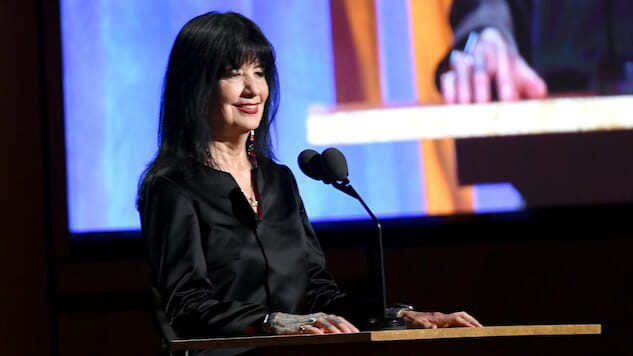 The Academy of American Poets, founded in 1934 to celebrate modern poets and poetry, announced Thursday that the organization has received $4.5 million from the Andrew W. Mellon Foundation. The grant, which is "believed to be the largest grant ever made by a philanthropic institution to support poets in the United States," according to a press release, will allow the Academy of American Poets to fund the Poet Laureate Fellowship for three years.
These fellowships are $50,000-$100,000 awards that "enable [individuals] to undertake meaningful, impactful, and innovative projects that engage their fellow residents, including youth, with poetry, helping to address issues important to their communities."
Joy Harjo currently serves as the United States Poet Laureate, preceded by Tracy K. Smith. Poet Laureates typically visit schools and give readings of their work, among other responsibilities. Additionally, many states appoint local poet laureates.
Michael Jacobs, Chairman of the Academy of American Poets said in a statement, "The Academy of American Poets was founded more than 85 years ago to support American poets at all stages in their careers. We're thrilled that this extraordinary grant from the Mellon Foundation will help us continue to fulfill our mission and enable us to meaningfully fund poets who are involved in the civic life of their communities."
Watch a video from the Mellon Foundation below.