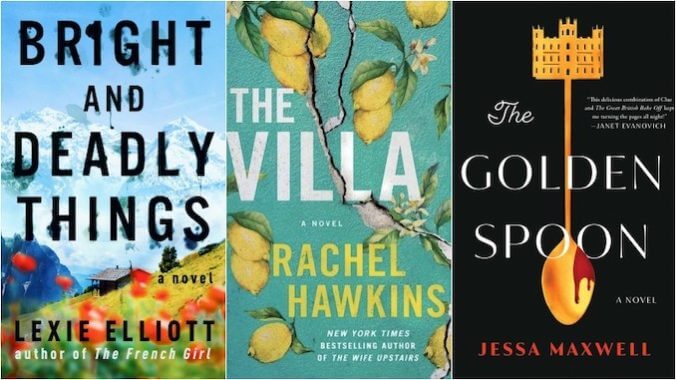 This year's psychological thrillers and suspenseful mysteries are really going places—literally.
There are villas and chalets and boarding schools and writing retreats and cooking competition tents. Cat-and-mouse chases span small-town Virginia to the far edges of Long Island, trekking up and down the Alps and across Italy. The inspiration for these page-turners is also wonderfully rich, from Great British Bake Off to Frankenstein to slasher films, postpartum anxiety to diversity fails to grifter culture. These Final Girls and anti-hero(ine)s are nearly killing themselves to confront the past, or just get through the next five days. And, if you can believe it, these books represent only the first half of 2023!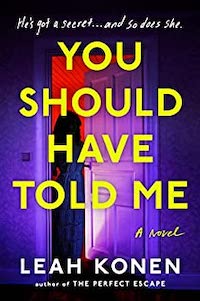 You Should Have Told Me by Leah Konen
Release Date: January 3 from G.P. Putnam's Sons
I'll admit I'm biased, as the mom of a one-year-old: It was a tweet from Leah Konen about the underestimated labor of breastfeeding that made me seek out her latest domestic thriller, my first of hers. Janie is six weeks postpartum, grappling with suffocating secrets—one that will be revealed in due time according to genre tropes, but the much more awful one is presented at the start: She dreads being left alone with her newborn, Freya.
So when her partner Max disappears, Janie is gripped by that familiar fear of being solely responsible for the baby, but also with a new mother's seething resentment at others being able to move around freely while she's anchored to her new role… even if Max is absent for dangerous or even nefarious reasons. Janie's ambivalence around motherhood is familiar, if not talked about enough, and the title is engagingly multifaceted—clearly she and Max are keeping bombshells from one another, but this is also a woman's cry for help, saying You Should Have Told Me how difficult motherhood would be.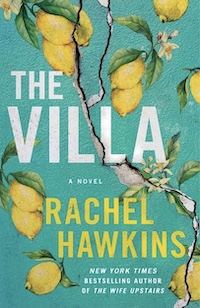 The Villa by Rachel Hawkins
Release Date: January 3 from St. Martin's Press
Rachel Hawkins' latest revisits the roots of Gothic horror, going back to the original dark and stormy night: the rainy evening that Mary Shelley was first inspired to write Frankenstein.
Except that meeting of minds is transplanted to the 1970s, when rock star Noel Gordon invites fledgling musician Pierce Sheldon, his girlfriend Mari, and her stepsister Lara to a lavish Italian villa. But the story doesn't end there, either: The main action takes place in the present day, as strained friends Emily and Chess spend their own sinister weekend at Villa Aestas. As the pair delves into the villa's ominous history, including Pierce's murder nearly fifty years before, they discover potential clues in the creative works that Mari and Lara were inspired to make that weekend.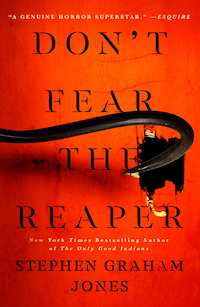 Don't Fear the Reaper by Stephen Graham Jones
Release Date: February 7 from Saga Press
Remember the first time you watched Scream 2 and it opened on Ghostface brutally killing moviegoers at the Stab premiere? Or when Michael Myers catches up with Laurie Strode in Halloween II?
The second installment of Stephen Graham Jones' Indian Lake Trilogy has the same delicious horror franchise setup: Four years after the events of My Heart is a Chainsaw, Jade Daniels finally has the chance to reenter the world—but serial killer Dark Mill South is also back with a vengeance. Let's not forget that it's Thursday the 12th, so the next 24 hours are guaranteed to be a bloodbath…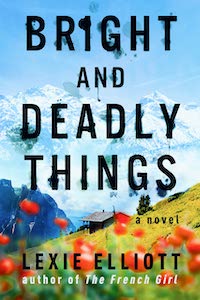 Bright and Deadly Things by Lexie Elliott
Release Date: February 14 from Berkley
Oxford don Emily, recently widowed and shaken by a break-in at her home, initially welcomes the opportunity to hole up at a rustic retreat at the base of the French Alps. Even better, she'll be surrounded by friends and colleagues from the university, and slowly work toward figuring out the next phase of her life. But isolating themselves at a chalet with no electricity or running water only exacerbates existing tensions, as Emily finds herself competing with the other guests over academic politics… and that's before a student goes missing.
Chalet-based thrillers combine the luxury of a getaway with the vulnerability of being out of one's element; I can't wait to see what happens when the chalet's creepy clock strikes the next hour.

I Have Some Questions for You by Rebecca Makkai
Release Date: February 21 from Viking
Based on the stories I've heard from friends who attended various boarding schools, it seems like the obvious setting for a dramatic mystery: the forced closeness and intimate friendships of summer camp, but for the four pressure-cooker years of high school. Then there's the added drama of hindsight, as Rebecca Makkai's thriller puts podcaster Bodie Kane back at her alma mater as a professor despite the murder of her roommate Thalia Keith during their senior year.
But as Bodie retraces her footsteps at this ominous New Hampshire boarding school, she begins to wonder if the case got it wrong in convicting the school's athletic trainer Omar Evans… and if the real killer is still out there, maybe even back at (or still at) Granby itself.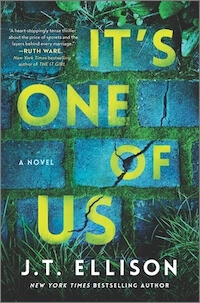 It's One of Us by J.T. Ellison
Release Date: February 21 from MIRA Books
I'm always eager to see more representation of IVF in fiction, even (especially) in pulpy setups like this one: Infertile couple Olivia and Park Bender receive the shocking news that the prime suspect in an ongoing murder investigation is Park's son. This seems impossible, as they have been unsuccessful in getting pregnant—until Park admits that years and years ago he was a sperm donor.
It's a great twist on the premise of a man fathering plenty of children he doesn't know about, with the added gut punches of one child potentially being guilty, and Olivia grappling with the bittersweet realization that her husband has biological children out there that he didn't conceive with her. It's the kind of emotionally fraught premise I am very much here for.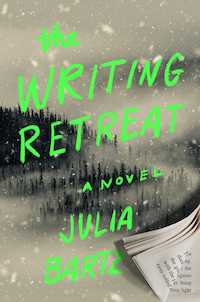 The Writing Retreat by Julia Bartz
Release Date: February 21 from Atria Books
Imagine doing NaNoWriMo not for love of the challenge but for a seven-figure publishing deal… but you have to do it at a remote writing retreat… and your literary nemesis is competing right alongside you. Any artist would have writer's block under those circumstances, but aspiring author Alex is determined to fulfill this seemingly impossible challenge put forward by feminist horror writer Roza Vallo.
course, those aren't the only obstacles to finishing an entire novel; as a snowstorm descends upon the estate and one of the writers goes missing, things turn decidedly Shining-esque for Alex and her rival (and former friend) Wren. Authors—or anyone with a story they're dying to tell—make excellent thriller protagonists, and I can't wait for the added layers of female friendship and betrayal as two ambitious women grasp for fame.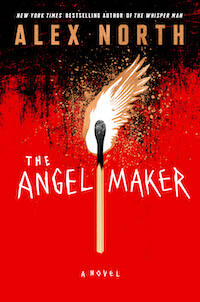 The Angel Maker by Alex North
Release Date: February 28 from Celadon
Alex North's latest The Angel Maker explores various intertwined relationships, from a guilt-ridden sibling dynamic to a serial killer's ghastly legacy. Katie Shaw has always regretted her inability as a teenager to protect her younger brother Chris against a random act of violence from a complete stranger. But she gets a second chance to be there for Chris in adulthood, when he goes missing.
Yet at the same time, a detective is gathering leads from the macabre killing on a professor of fate and free will (interesting), which resembles none other than the attack that Chris survived half a lifetime ago.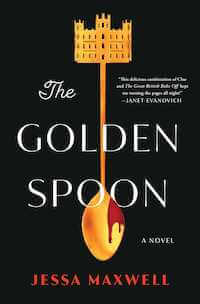 The Golden Spoon by Jessa Maxwell
Release Date: March 7 from Atria Books
Considering how this season was kind of the nail in the coffin for The Great British Baking Show, we need a new culinary obsession. Good thing it's in the form of a locked-room murder mystery, with a Clue-esque killing happening at a Vermont mansion during the filming of beloved baking reality show The Golden Spoon.
And while all of the contestants had their own unique path to baking stardom, the disturbing goings-on turn them all into suspects—bringing out the best and worst in each of them as they try to figure out who's trying to sabotage The Golden Spoon, and to what lengths they'll go.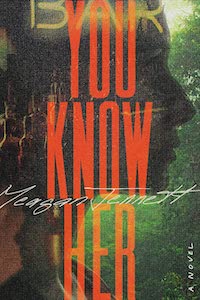 You Know Her by Meagan Jennett
Release Date: April 4 from MCD
Killing Eve meets Sharp Objects—how can you say no to such killer comps?
The cat and mouse in this small-town crime novel are the Bellair Police Department's new officer Nora Martin, struggling to be seen as more than a diversity hire; and local bartender Sophie Braam, who bonds with Nora as she investigates the grisly murder of a patron. The only thing is, Sophie is the one who killed him. But as she commiserates with Nora, and as Nora begins to pry at what's beneath Sophie's cool exterior—and as the bodies begin to pile up—both women will witness what happens when female frustration turns deadly.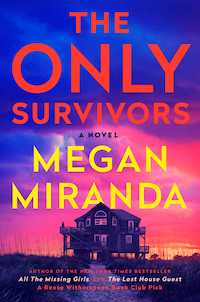 The Only Survivors by Megan Miranda
Release Date: April 11 from Scribner
There's surprisingly little to know about Megan Miranda's latest thriller beyond the familiar genre tropes, but somehow that makes it all the more intriguing. You've got a group of former classmates (check), linked by a tragedy (yup), reuniting (that never goes well), and one of them disappearing (!)… and that's all you get to know going in, at least for now.
But considering how Miranda played with timelines in All the Missing Girls and revisiting old crimes in Such a Quiet Place, I'm excited to see what she does with the quintessential "adolescent secret unites us then destroys us" setup.

Mastering the Art of French Murder by Colleen Cambridge
Release Date: April 25 from Kensington Books
Julia Child: chef, larger-than-life TV personality… murder suspect? I don't often find cozy mystery super accessible, but Colleen Cambridge has whetted my appetite by contextualizing her historical mystery in post-World War II Paris, where (fictional) American expat Tabitha Knight befriends none other than Julia Child. But as Tabitha learns how to work through her wartime experiences through cooking, she stumbles upon a body in Julia's cellar, seemingly killed with the chef's knife!
It's an audacious premise, partly because we can all visualize Julia wielding her famous knife with great comedic effect. Add an incriminating note in Tabitha's handwriting, and this former Rosie the Riveter must find out why a stranger is framing her and her new friend.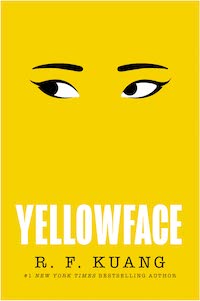 Yellowface by R.F. Kuang
Release Date: May 16 from William Morrow
It's been incredible watching R.F. Kuang effortlessly genre-hop over the last few years. SFF readers know her from the epic fantasy trilogy The Poppy War, but then she dazzled with last year's Babel, an alternate-history fantasy that takes down British colonialism by way of magic-infused silver bars activated by the power of translation. While Yellowface is her first book more rooted in realism, it's clearly a tonal successor to Babel, as a satirical literary thriller skewering the publishing industry's deep-rooted diversity problems.
Rising author June Hayward watches fellow Yale grad Athena Liu outshine her in their debut year, but when Athena dies in a freak accident, leaving behind a brilliant unpublished manuscript, June leaps at the chance to rebrand herself as ambiguously ethnic Juniper Song. Because what's most important is telling this woman of color's story, even if a white woman has stolen it… right?
The HarperCollins Union has been on strike for a fair contract and better pay since November 10. Kuang is among the authors who have lent their support both online and rallying in-person. Here's how you can support the HarperCollins Union.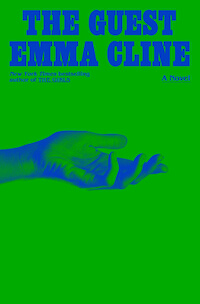 The Guest by Emma Cline
Release Date: May 16 from Random House
After her take on the Manson Family in The Girls, Emma Cline turns her eye to our current favorite guilty pleasure in the grifter. Alex is young enough, pretty enough, shrewd enough—and, most importantly, self-deceiving enough—to attach herself to wealthy older men for long enough to wear their gifted gowns and sleep in their Long Island mansions all summer. But after her self-destructive tendencies cause her latest beau Simon to detach himself from her, Alex has nowhere to go, and a vindictive ex back in the city.
But this Gen Z scam artist is convinced that she just has to make it to Simon's Labor Day party to beg forgiveness. The only problem is, she needs to waste a week on the East End. While not a traditional thriller, the sheer anxiety level of watching Alex lure each new stranger (from the help to lonely rich teenagers), filling the endless hours until the next morning, will keep your blood pressure as high as if you were following a serial killer stalking their next victim.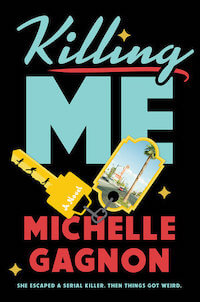 Killing Me by Michelle Gagnon
Release Date: May 16 from G.P. Putnam's Sons
For a little levity, Michelle Gagnon's suspenseful dark comedy has big Stephanie Plum vibes: Despite her true-crime savvy, Amber Jamison finds herself in a windowless van about to become yet another woman who failed to stay sexy and not get murdered. But then she gets saved by a female stranger… who seems to have a penchant for hunting serial killers.
That, of course, means that Amber has just put herself in the path of another killer, one who may eventually tire of saving her life and decide to end it herself. With their chase taking us to Las Vegas, and picking up various kooky supporting characters on the way, this thriller sounds firmly tongue-in-cheek.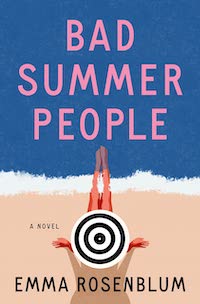 Bad Summer People by Emma Rosenblum
Release Date: May 23 from Flatiron Books
While it would be difficult to top last summer's Jane Austen-inspired rom-com Fire Island, Joel Kim Booster's film has gotten me craving more stories set on that iconic strip of land. And from the sound of Emma Rosenblum's debut, while the gays are falling in love, the straights are turning old grudges into murders.
Jen Weinstein and Lauren Parker are the (hetero) queens of Salcombe, Fire Island, between their prowess on the tennis court and their husbands' long history on the island. But this summer their friend Rachel Woolf is thrown into the mix, single and not so much caring about the relationship status of a potential summer fling. All it takes is one person to throw these couples' figurative doubles teams out of sync.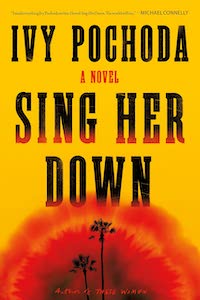 Sing Her Down by Ivy Pochoda
Release Date: May 23 from MCD
A modern Western that begins in a women's prison doesn't pull any punches: When Diosmary Sandoval meets her cellmate Florence "Florida" Baum, she recognizes the same darkness that she possesses—the taboo impulses that mark them both not as innocent victims of manipulative men, but as ruthless survivors.
When chance grants them both early reprieves, Dios becomes obsessed with showing Florida the truth… but is Dios only seeing what she wants to, a partner in crime? Will her attempts to free both of them end in further bloodshed and self-destruction?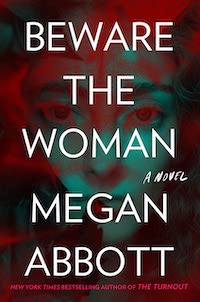 Beware the Woman by Megan Abbott
Release Date: May 30 from G.P. Putnam's Sons
Imagine the twist that occurred when I was compiling this list—I didn't even realize that Megan Abbott has a new book coming out! She's been an auto-read author for me since Dare Me, though her last several protagonists have aged up, with varying domestic dramas to accompany her tight prose.
To wit, this thriller has big Rebecca vibes, with newlyweds Jacy and Jed venturing out to a cozy cottage in Michigan's Upper Peninsula to visit her long-widowed father-in-law Dr. Ash and (here's the Daphne du Maurier connection) his icy housekeeper Mrs. Brandt. Complicating matters is Jacy's pregnancy, as a health scare has everyone fluttering about her in a way that makes her feel less protected so much as smothered. And as cabin fever takes hold, Jacy begins to question the history of the family she's married into. There's always a fantastic last-minute twist that recontextualizes the entire Abbott novel, and I can't begin to fathom what it will be this time.
---
Natalie Zutter is a Brooklyn-based playwright and pop culture critic whose work has appeared on Tor.com, NPR Books, Den of Geek, and elsewhere. Find her on Twitter @nataliezutter.