Win a Copy of Maya Angelou's I Know Why the Caged Bird Sings!
Author Photo by Bob Richman
Books
Features
Here is a book as joyous and painful, as mysterious and memorable, as childhood itself.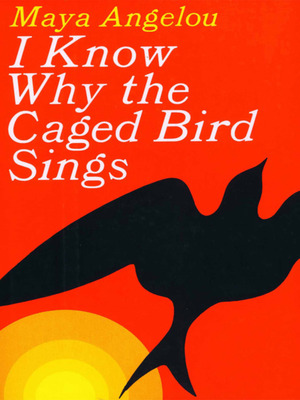 Sent by their mother to live with their devout, self-sufficient grandmother in a small Southern town, Maya and her brother, Bailey, endure the ache of abandonment and the prejudice of the local "powhitetrash." At eight years old and back at her mother's side in St. Louis, Maya is attacked by a man many times her age—and has to live with the consequences for a lifetime. Years later, in San Francisco, Maya learns that love for herself, the kindness of others, her own strong spirit and the ideas of great authors ("I met and fell in love with William Shakespeare") will allow her to be free instead of imprisoned.

Dr. Maya Angelou's debut memoir, I Know Why the Caged Bird Sings, has inspired readers for decades. In celebration of what would have been the author's 87th birthday today, we're giving away a beautiful hardcover copy of her beloved classic. One winner will receive the newly reissued book, featuring a forward by Oprah Winfrey and sporting the iconic cover from the original edition.
To enter the giveaway, follow @PasteBooks on Twitter and retweet this tweet by 2 p.m. EST on Tuesday, April 7th (you must have a U.S. or a Canadian address to enter). We'll announce the winner on Tuesday afternoon. Good luck!