We're in the midst of back-to-school season, which means September's list of great YA titles is an epic one. It's a magical time of year, one that's great for loading your backpack and eReader with more than just textbooks. The only downside, really, is the strain your wallet will endure.
Hold on tight. There's a lot to be excited for in September.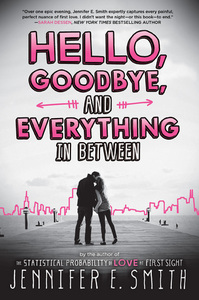 1. Hello, Goodbye, and Everything In Between by Jennifer E. Smith
Release Date: September 1 from Poppy?
Why You'll Love It: If you've never picked up one of Jennifer E. Smith's books, Hello, Goodbye, and Everything In Between is a fantastic starting point. Once you've read it, you'll probably be ready to dive into her other works, like The Statistical Probability of Love at First Sight. With Hello, Goodbye, Smith touches on themes that any college student can relate to: leaving behind friends and possibly a high school sweetheart. Do you stay together? Try to make it work? It's a tough decision, and a premise that many students will find oh-so-relatable. ?
Description: On the night before they leave for college, Clare and Aidan only have one thing left to do: figure out whether they should stay together or break up. Over the course of twelve hours, they'll retrace the steps of their relationship, trying to find something in their past that might help them decide what their future should be. The night will lead them to friends and family, familiar landmarks and unexpected places, hard truths and surprising revelations. But as the clock winds down and morning approaches, so does their inevitable goodbye. The question is, will it be goodbye for now or goodbye forever?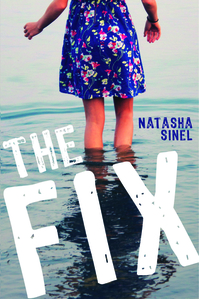 2. The Fix by Natasha Sinel
Release Date: September 1 from Sky Pony
Why You'll Love It: Can one simple conversation bring down absolutely everything in your life? That's the question that The Fix asks, when a girl with a seemingly perfect life dives into her own dark secrets. The Fix asks readers whether allowing a secret to fester is worth maintaining an illusion, which sets the stage for a heavy read that explores drug addiction and abuse. ?
Description: Seventeen-year-old Macy Lyons has been through something no one should ever have to experience. And she's dealt with it entirely alone. ?On the outside, she's got it pretty good. Her family's well-off, she's dating the cute boy next door, she has plenty of friends, and although she long ago wrote her mother off as a superficial gym rat, she's thankful to have allies in her loving, laid-back dad and her younger brother. ??But a conversation with a boy at a party one night shakes Macy out of the carefully maintained complacency that has defined her life so far. The boy is Sebastian Ruiz, a recovering addict who recognizes that Macy is hardened by dark secrets. And as Macy falls for Sebastian, she realizes that, while revealing her secret could ruin her seemingly perfect family, keeping silent might just destroy her.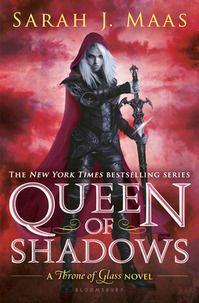 3. Queen of Shadows by Sarah J. Maas
Release Date: September 1 from Bloomsbury
Why You'll Love It: This is book number four in Sarah J. Maas' Throne of Glass fantasy series. If you haven't yet started this incredible saga, set aside some time to catch up. Maas' novels are truly epic; Queen of Shadows alone weighs in at more than 600 pages. But oh, those characters and that world! You'll be hooked after the first installment.
Description: Everyone Celaena Sardothien loves has been taken from her. But she's at last returned to the empire—for vengeance, to rescue her once-glorious kingdom, and to confront the shadows of her past. She will fight for her cousin, a warrior prepared to die just to see her again. She will fight for her friend, a young man trapped in an unspeakable prison. And she will fight for her people, enslaved to a brutal king and awaiting their lost queen's triumphant return.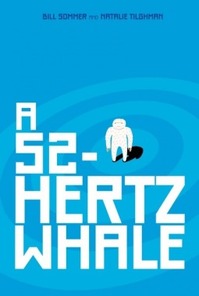 4. A 52-Hertz Whale by Bill Sommer and Natalie Haney Tilghman
Release Date: September 1 from Carolrhoda Lab?
Why You'll Love It: A novel told entirely in emails? Yes, please. A 52-Hertz Whale is a quirky, fun YA story that follows a young teenager and a young man, both of whom are in turning points in their lives. They're recovering from heartbreak and complexities in their personal lives, drama which you get to watch unravel over the course of emails. A 52-Hertz Whale gets bonus points for being the most unique book on this month's list.?
Description: Fourteen-year-old James is worried that the young humpback whale he tracks online has separated from its pod, so he emails Darren, the twentysomething would-be filmmaker who once volunteered in James's special education program. Of course, Darren is useless on the subject of whales, but he's got nothing but time, given that the only girl he could ever love dumped him.
Predictably, this thread of emails leads to a lot of bizarre stuff, including a yeti suit, drug smuggling, a graveyard, damaged echolocation, choke holds, emergency dentistry…and maybe ends with something like understanding. See, the thing that binds people together most is their fear that nothing binds them together at all.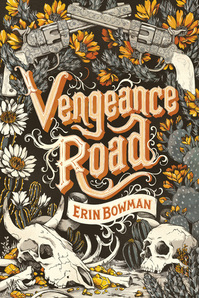 5. Vengeance Road by Erin Bowman
Release Date: September 1 from HMH?
Why You'll Love It: I'm so thrilled to see another Erin Bowman book hitting the shelves. Some of you might be familiar with her amazing Taken trilogy, which I cannot recommend enough. Her new book, Vengeance Road, is a YA take on a classic western tale in the style of True Grit. It's a standalone novel, so no waiting for additional books. Though I certainly wouldn't mind more.
Description: When Kate Thompson's father is killed by the notorious Rose Riders for a mysterious journal that reveals the secret location of a gold mine, the 18-year-old disguises herself as a boy and takes to the gritty plains looking for answers and justice. What she finds are devious strangers, dust storms, and a pair of brothers who refuse to quit riding in her shadow. But as Kate gets closer to the secrets about her family, she gets closer to the truth about herself and must decide if there's room for love in a heart so full of hate.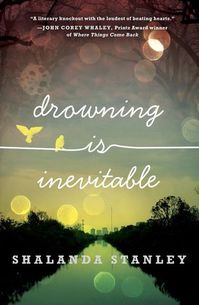 6. Drowning is Inevitable by Shalanda Stanley
Release Date: September 8 from Knopf Books for Young Readers?
Why You'll Love It: Is this the first great cry of September 2015? Yes. Yes it is. Drowning in Inevitable presents an intense read full of beautiful prose and deep friendships. Keep the tissues nearby.
Description: Olivia has spent her whole life struggling to escape her dead mother's shadow. But when her father can't even look at her because Olivia reminds him of her mother, and her grandmother mistakenly calls her "Lillian,"  shaking a reputation she didn't ask for is next to impossible. Olivia is used to leaning on her best friend, Jamie; her handsome but hot-tempered boyfriend, Max; and their wild-child friend, Maggie, for the reality check that her small Louisiana town can't provide. But when a terrible fight between Jamie and his father turns deadly, all Olivia can think to do is grab her friends and run. In a flash, Olivia, Jamie, Max, and Maggie become fugitives on the back roads of Louisiana. They're headed to New Orleans, where they hope to find a solution to an unfixable problem. But with their faces displayed on all the news stations, their journey becomes a harrowing game of hide-and-seek from the police—and so-called allies, who just might be the real enemy.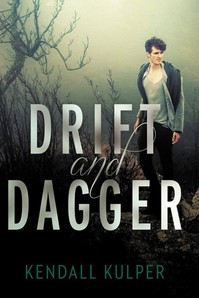 7. Drift & Dagger by Kendall Kulper
Release Date: September 8 from Little Brown?
Why You'll Love It: Kendall Kulper knows how to write magic. Her debut, Salt & Storm, definitely showcased that fact, and now she's back with a fun new twist on the witches-in-YA genre. Fans of backstabbing and revenge should pick up Drift & Dagger. ?
Description: As a boy in the late nineteenth century, Mal's only friend was Essie, daughter of the Roe witch, and it was she who discovered that he is a "blank," not affected by magic, setting him on a career as a con artist, traveling the globe in search of a legendary magical dagger that can steal a witch's power.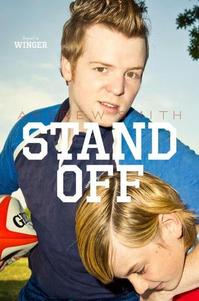 8. Stand Off by Andrew Smith
Release Date: September 8 from Simon & Schuster?
Why You'll Love It: Because it is a sequel to WINGER, that's why. If you're unfamiliar with the hilarious and heart-wrenching story of Ryan Dean, I highly recommend picking up Smith's Winger and Stand Off. Make a weekend out of it. Winger tells the story of an awkward rugby player trying to make his way at a private school while bumbling his way through love and friendships. Stand Off promises to deliver more of the same, and I can't wait. It's also packed with wonderful illustrations (Ryan Dean is quite the doodler) accompanying the text.?
Description: It's his last year at Pine Mountain, and Ryan Dean should be focused on his future, but instead, he's haunted by his past. His rugby coach expects him to fill the roles once played by his lost friend, Joey, as the rugby team's stand-off and new captain. And somehow he's stuck rooming with twelve-year-old freshman Sam Abernathy, a cooking whiz with extreme claustrophobia and a serious crush on Annie Altman—aka Ryan Dean's girlfriend, for now, anyway. Equally distressing, Ryan Dean's doodles and drawings don't offer the relief they used to. He's convinced N.A.T.E. (the Next Accidental Terrible Experience) is lurking around every corner—and then he runs into Joey's younger brother Nico, who makes Ryan Dean feel paranoid that he's avoiding him. Will Ryan Dean ever regain his sanity?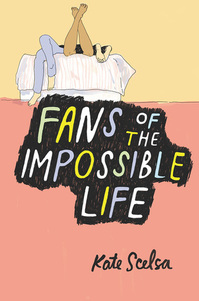 9. Fans of the Impossible Life by Kate Scelsa
Release Date: September 8 from Balzer & Bray?
Why You'll Love It: Foster homes. Depression. Misfit teenagers. Fans of the Impossible Life promises to be a contemporary read that just hits everything I really adore in a solid YA novel, and then some. Diverse characters and a story that touches on mental health and sexuality? It's definitely at the top of my to-read list when it comes out this month. ?
Description: Ten months after her recurring depression landed her in the hospital, Mira is starting over as a new student at Saint Francis Prep. She promised her parents she would at least try to act like a normal, functioning human this time around, not a girl who sometimes can't get out of bed for days on end, who only feels awake when she's with Sebby. Jeremy is the painfully shy art nerd at Saint Francis who's been in self-imposed isolation after an incident that ruined his last year of school. When he sees Sebby for the first time across the school lawn it's as if he's been expecting this blond, lanky boy with a mischievous glint in his eye. Sebby, Mira's gay best friend, is a boy who seems to carry sunlight around with him like a backlit halo. Even as life in his foster home starts to take its toll, Sebby and Mira together craft a world of magic rituals and secret road trips, designed to fix the broken parts of their lives. As Jeremy finds himself drawn into Sebby and Mira's world, he begins to understand the secrets that they hide in order to protect themselves, to keep each other safe from those who don't understand their quest to live for the impossible.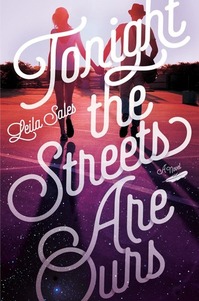 10. Tonight the Streets Are Ours by Leila Sales
Release Date: September 15 from Farrar, Straus and Giroux?
Why You'll Love It: How can you not be excited for the next book by Leila Sales? In addition to boasting an incredible book cover, This Song Will Save Your Life was a wonderful novel. I've been eagerly awaiting Tonight the Streets Are Ours since it first popped up on my Goodreads. It's a love story tied to present day, which follows a teen girl's adventure to meet a blogger.
Description: Seventeen-year-old Arden Huntley is recklessly loyal. Taking care of her loved ones is what gives Arden purpose in her life and makes her feel like she matters. But she's tired of being loyal to people who don't appreciate her—including her needy best friend and her absent mom. Arden finds comfort in a blog she stumbles upon called "Tonight the Streets Are Ours," the musings of a young New York City writer named Peter. When Peter is dumped by the girlfriend he blogs about, Arden decides to take a road trip to see him. During one crazy night out in NYC filled with parties, dancing, and music—the type of night when anything can happen, and nearly everything does—Arden discovers that Peter isn't exactly who she thought he was. And maybe she isn't exactly who she thought she was, either.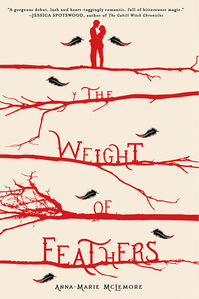 11. The Weight of Feathers by Anna-Marie McLemore
Release Date: September 15 from Thomas Dunne Books
Why You'll Love It: One of my favorite novels is The Night Circus by Erin Morgenstern, so the mere mention of traveling circuses and magic makes my heart do a little dance. The Weight of Feathers is a little bit of that with a dash of Romeo & Juliet mixed in with some seriously dark themes. With prose as magical as its characters, The Weight of Feathers is an exciting debut. I'm looking forward to more from McLemore. ?
Description: For 20 years, the Palomas and the Corbeaus have been rivals and enemies, locked in an escalating feud for over a generation. Both families make their living as traveling performers in competing shows—the Palomas swimming in mermaid exhibitions, the Corbeaus, former tightrope walkers, performing in the tallest trees they can find. Lace Paloma may be new to her family's show, but she knows as well as anyone that the Corbeaus are pure magia negra, black magic from the devil himself. Simply touching one could mean death, and she's been taught from birth to keep away. But when disaster strikes the small town where both families are performing, it's a Corbeau boy, Cluck, who saves Lace's life. And his touch immerses her in the world of the Corbeaus, where falling for him could turn his own family against him, and one misstep can be just as dangerous on the ground as it is in the trees.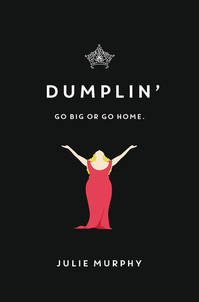 12. Dumplin' by Julie Murphy
Release Date: September 15 from Balzer and Bray?
Why You'll Love It: I've been waiting patiently for Julie Murphy's Dumplin' after pre-ordering it earlier this year. Perhaps you've heard about some of the well-deserved hype behind this wonderful novel? Disney acquired the film rights back in July. With a confident protagonist you're going to absolutely adore, Dumplin' is sure to be one of your favorite reads this year. Keep an eye out for this one.
Description: Self-proclaimed fat girl Willowdean Dickson (dubbed "Dumplin'" by her former beauty queen mom) has always been at home in her own skin. Her thoughts on having the ultimate bikini body? Put a bikini on your body. With her all-American beauty best friend, Ellen, by her side, things have always worked . . . until Will takes a job at Harpy's, the local fast-food joint. There she meets Private School Bo, a hot former jock. Will isn't surprised to find herself attracted to Bo. But she is surprised when he seems to like her back. Instead of finding new heights of self-assurance in her relationship with Bo, Will starts to doubt herself. So she sets out to take back her confidence by doing the most horrifying thing she can imagine: entering the Miss Clover City beauty pageant—along with several other unlikely candidates—to show the world that she deserves to be up there as much as any twiggy girl does. Along the way, she'll shock the hell out of Clover City—and maybe herself most of all.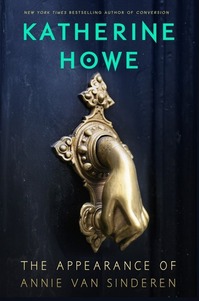 13. The Appearance of Annie van Sinderen by Katherine Howe
Release Date: September 15 from Putnam?
Why You'll Love It: Katherine Howe knows how to get under your skin. Last year's Conversion marked a great example of her chill-inducing abilities, and now she's back with The Appearance of Annie van Sinderen. Set in NYC during the summer, it promises to be the perfect novel to usher in fall with dark secrets, epic swoons and ghosts.?
Description: It's summertime in New York City, and aspiring filmmaker Wes Auckerman has just arrived to start his summer term at NYU. While shooting a séance at a psychic's in the East Village, he meets a mysterious, intoxicatingly beautiful girl named Annie. As they start spending time together, Wes finds himself falling for her, drawn to her rose petal lips and her entrancing glow. But there's something about her that he can't put his finger on that makes him wonder about this intriguing hipster girl from the Village. Why does she use such strange slang? Why does she always seem so reserved and distant? And, most importantly, why does he only seem to run into her on one block near the Bowery? Annie's hiding something, a dark secret from her past that may be the answer to all of Wes's questions.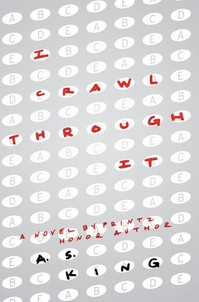 14. I Crawl Through It by A.S. King
Release Date: September 22 from Little Brown?
Why You'll Love It: If you've ever picked up an A.S. King book, you already know the deal. If you haven't, pick up I Crawl Through It and please order a copy of the surreal Glory O'Brien's History of the Future ASAP. In her latest, you're going to meet some unique characters that explore hard issues like date rape, anxiety and trauma. ?
Description: Four talented teenagers are traumatized—coping with grief, surviving trauma, facing the anxiety of standardized tests and the neglect of self-absorbed adults—and they'll do anything to escape the pressure. They'll even build an invisible helicopter, to fly far away to a place where everyone will understand them…until they learn the only way to escape reality is to fly right into it.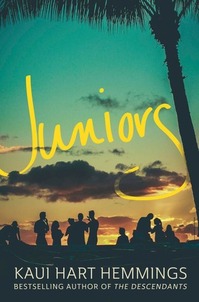 15. Juniors by Kaui Hart Hemmings
Release Date: September 22 from Putnam?
Why You'll Love It: I loved the film and book adaptations of The Descendants, so I was thrilled to hear about the debut Young Adult novel by Kaui Hart Hemmings. Also set in Hawaii, Juniors is a wonderfully relatable YA read that explores the transformative moments behind forging your own path.
Description: Lea Lane has lived in between all her life. Part Hawaiian, part Mainlander. Perpetual new girl at school. Hanging in the shadow of her actress mother's spotlight. And now: new resident of the prominent West family's guest cottage. Bracing herself for the embarrassment of being her classmates' latest charity case, Lea is surprised when she starts becoming friends with Will and Whitney West instead—or in the case of gorgeous, unattainable Will, possibly even more than friends. And despite their differences, Whitney and Lea have a lot in common: both are navigating a tangled web of relationships, past disappointments and future hopes. As things heat up with Will, and her friendship with Whitney deepens, Lea has to decide how much she's willing to change in order to fit into their world. Lea Lane has lived in between all her life. But it isn't until her junior year that she learns how to do it on her own terms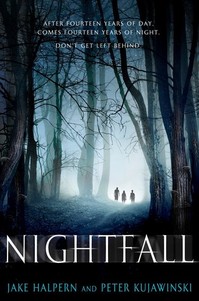 16. Nightfall by Jake Halpern and Peter Kujawinski
Release Date: September 22 from Putnam?
Why You'll Love It: Fans of the The Maze Runner series will feel right at home with Nightfall. Launched with a ton of hype and some seriously awesome marketing materials (the review copy was sent to me in a box with candles and matches, you guys), Nightfall takes place on an island where the sun rises every 28 years. And if a lack of vitamin D isn't bad enough, the island's darkest corners also host terrifying monsters. Save this one for Halloween.?
Description: On Marin's island, sunrise doesn't come every 24 hours—it comes every 28 years. Now the sun is just a sliver of light on the horizon. The weather is turning cold and the shadows are growing long. Because sunset triggers the tide to roll out hundreds of miles, the islanders are frantically preparing to sail south, where they will wait out the long Night. Marin and her twin brother, Kana, help their anxious parents ready the house for departure. Locks must be taken off doors. Furniture must be arranged. Tables must be set. The rituals are puzzling—bizarre, even—but none of the adults in town will discuss why it has to be done this way. Just as the ships are about to sail, a teenage boy goes missing—the twins' friend Line. Marin and Kana are the only ones who know the truth about where Line's gone, and the only way to rescue him is by doing it themselves. But Night is falling. Their island is changing. And it may already be too late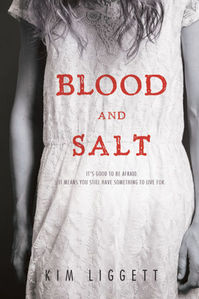 17. Blood & Salt by Kim Liggett
Release Date: September 22 from Putnam
Why You'll Love It: I was lucky enough to get my hands on a review copy of Blood & Salt back in the summer, and this is a book that lives up to its promise. Promoted as a Romeo & Juliet meets Children of the Corn story, Blood & Salt is a romantic horror novel that doesn't let go. Moving and exciting, with a thrilling plot and an imaginative, magical setting, Liggett's debut is easily one of my favorite books of the year.
Description: "When you fall in love, you will carve out your heart and throw it into the deepest ocean. You will be all in—blood and salt." These are the last words Ash Larkin hears before her mother returns to the spiritual commune she escaped long ago. But when Ash follows her to Quivira, Kansas, something sinister and ancient waits among the rustling cornstalks of this village lost to time. Ash is plagued by memories of her ancestor, Katia, which harken back to the town's history of unrequited love and murder, alchemy and immortality. Charming traditions soon give way to a string of gruesome deaths, and Ash feels drawn to Dane, a forbidden boy with secrets of his own. As the community prepares for a ceremony five hundred years in the making, Ash must fight not only to save her mother, but herself—and discover the truth about Quivira before it's too late. Before she's all in—blood and salt.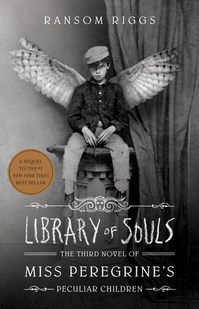 18. Library of Souls by Ransom Riggs
Release Date: September 22 from Quirk Books?
Why You'll Love It: The third and final novel in Ransom Riggs' Peculiar Children trilogy picks up where Hollow City left off, with Jacob and Emma traversing a landscape full of danger and powerful peculiars. If you've never checked out Riggs' series, pick up the first title, Miss Peregrine's Home for Peculiar Children, before the movie comes out. It's a little bit of X-Men: First Class mashed up with Harry Potter, all with vintage photography thrown in. Full disclosure: I marketed this series' first two books.?
Description: Time is running out for the Peculiar Children. With a dangerous madman on the loose and their beloved Miss Peregrine still in danger, Jacob Portman and Emma Bloom are forced to stage the most daring of rescue missions. They'll travel through a war-torn landscape, meet new allies, and face greater dangers than ever…will Jacob come into his own as the hero his fellow Peculiars know him to be?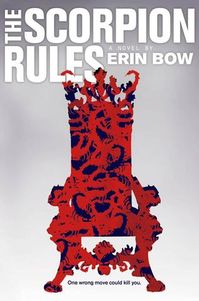 19. The Scorpion Rules by by Erin Bow
Release Date: September 22 from Margaret K. McElderry Books
Why You'll Love It: The Scorpion Rules is one of my favorite YA reads of 2015. A sci-fi dystopian thriller, Bowman introduces readers to a world torn apart by war and global climate change, and a society that holds the children of the world's leaders as hostage to keep the peace. You'll be gripped immediately. ?
Description: A world battered by climate shift and war turns to an ancient method of keeping peace: the exchange of hostages. The Children of Peace—sons and daughters of kings and presidents and generals—are raised together in small, isolated schools called Preceptures. There, they learn history and political theory, and are taught to gracefully accept what may well be their fate: to die if their countries declare war. Greta Gustafsen Stuart, Duchess of Halifax and Crown Princess of the Pan-Polar Confederation, is the pride of the North American Precepture. Learned and disciplined, Greta is proud of her role in keeping the global peace, even though, with her country controlling two-thirds of the world's most war-worthy resource—water—she has little chance of reaching adulthood alive. Enter Elián Palnik, the Precepture's newest hostage and biggest problem. Greta's world begins to tilt the moment she sees Elián dragged into the school in chains. The Precepture's insidious surveillance, its small punishments and rewards, can make no dent in Elián, who is not interested in dignity and tradition, and doesn't even accept the right of the UN to keep hostages. What will happen to Elián and Greta as their two nations inch closer to war.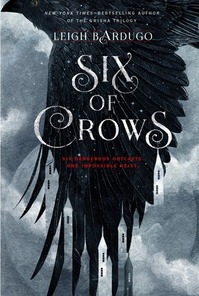 20. Six of Crows by Leigh Bardugo
Release Date: September 29 from Henry Holt & Company
Why You'll Love It: Just like every other person who reads YA, I did a little dance when I found out Leigh Bardugo was going to be revisiting the world of her Grisha Trilogy with Six of Crows. Set two years after the end of that series, Six of Crows takes readers to Ketterdam and spins a tale of a wild heist through a band of wonderfully memorable characters. It's impossible to put down, boasting an inspiring fantasy world that's easy to get lost in. ?
Description: Ketterdam: a bustling hub of international trade where anything can be had for the right price—and no one knows that better than criminal prodigy Kaz Brekker. Kaz is offered a chance at a deadly heist that could make him rich beyond his wildest dreams. But he can't pull it off alone…
A convict with a thirst for revenge. A sharpshooter who can't walk away from a wager. ?A runaway with a privileged past. A spy known as the Wraith. A Heartrender using her magic to survive the slums. A thief with a gift for unlikely escapes. Six dangerous outcasts. One impossible heist. Kaz's crew is the only thing that might stand between the world and destruction—if they don't kill each other first.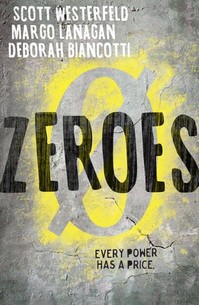 21. Zeroes by Scott Westerfeld, Margo Lanagan and Deborah Biancotti
Release Date: September 29 from Simon Pulse?
Why You'll Love It: A trio of rockstar writers unite for the first entry into an exciting new series. You've read plenty of YA novels about teens with wild superpowers, but in the case of Zeroes, these superpowers come with a cost. Geeks everywhere will love this exciting ride and the imaginative characters within. And it's the first in a trilogy!?
Description: Ethan, aka "Scam," has a way with words. When he opens his mouth, whatever he wants you to hear comes out. But Ethan isn't just a smooth talker. He has a unique ability to say things he doesn't consciously even know. Sometimes the voice helps, but sometimes it hurts—like now, when the voice has lied and has landed Ethan in a massive mess. So now Ethan needs help. And he needs to go to the last people who would ever want to help him—his former group of friends, the self-named "zeroes" who also all possess similarly double-edged abilities, and who are all angry at Ethan for their own respective reasons. Brought back together by Scam's latest mischief, they find themselves entangled in an epic, whirlwind adventure packed with as much interpersonal drama as mind-bending action.