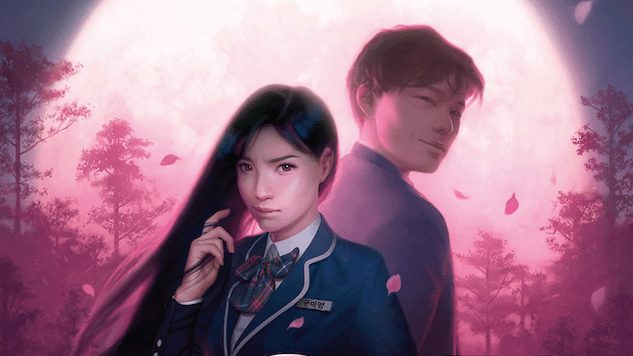 The best Young Adult books of June are fantastic summer reads. So whether you're basking on the beach or cooling off in your air-conditioned living room, these books promise captivating tales to keep you entertained all season long.
From the story of a nine-tailed fox who devours men's energy (Kat Cho's Wicked Fox) to fresh retellings of classic novels (Blair Thornburgh's Ordinary Girls), this list has something for you.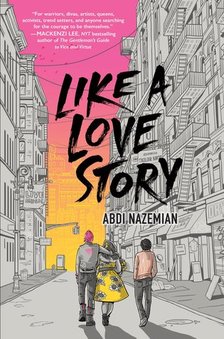 Like a Love Story by Abdi Nazemian
Release Date: June 4th from Balzer + Bray
Why You'll Love It: A title that's gotten a lot of buzz this summer, Nazemian's latest historical novel is set in 1989 during the AIDS crisis. This should be at the top of your to-be-read queue for the summer.
For Fans of: Authors like Shaun David Hutchinson and Robin Talley.
Description: Reza is an Iranian boy who has just moved to New York City with his mother to live with his stepfather and stepbrother. He's terrified that someone will guess the truth he can barely acknowledge about himself. Reza knows he's gay, but all he knows of gay life are the media's images of men dying of AIDS.
Judy is an aspiring fashion designer who worships her uncle Stephen, a gay man with AIDS who devotes his time to activism as a member of ACT UP. Judy has never imagined finding romance…until she falls for Reza and they start dating.
Art is Judy's best friend, their school's only out and proud teen. He'll never be who his conservative parents want him to be, so he rebels by documenting the AIDS crisis through his photographs. As Reza and Art grow closer, Reza struggles to find a way out of his deception that won't break Judy's heart—and destroy the most meaningful friendship he's ever known.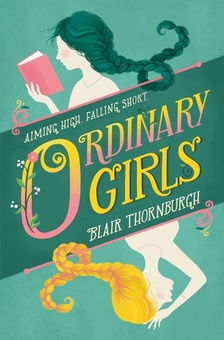 Ordinary Girls by Blair Thornburgh
Release Date: June 4th from HarperTeen
Why You'll Love It: A contemporary take on Sense and Sensibility, Ordinary Girls is a gorgeous story about friendship, sisters and complicated families. You don't want to miss this sparkling contemporary novel from the author of Who's That Girl.
For Fans of: Authors like Jenny Han and Lauren Morrill.
Description: For two sisters as different as Plum and Ginny, getting on each other's nerves is par for the course. But when the family's finances hit a snag, sending chaos through the house in a way only characters from a Jane Austen novel could understand, the two drift apart like they never have before. Plum, a self-described social outcast, strikes up a secret friendship with the class jock, while Ginny's usual high-strung nature escalates to pure hysterics.
But this has always been the sisters' dynamic. So why does everything feel different this year? Maybe because Ginny is going to leave for college soon. Maybe because Plum finally has something that she doesn't have to share with her self-involved older sister. Or maybe because the girls are forced to examine who they really are instead of who their late father said they were. And who each girl discovers—beneath the years of missing their dad—could either bring them closer together…or drive them further apart.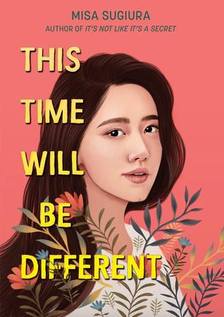 This Time Will Be Different by Misa Sugiura
Release Date: June 4th from HarperTeen
Why You'll Love It: Sugiura's powerful novel digs into the history of Japanese Americans being forced into internment camps during World War II. This Time Will Be Different explores this period with tons of heart, making for one of the best reads of 2019.
For Fans of: Authors like Samira Ahmed and Caroline Tung Richmond.
Description: Katsuyamas never quit—but 17-year-old CJ doesn't even know where to start. She's never lived up to her mom's type A ambition, and she's perfectly happy just helping her aunt, Hannah, at their family's flower shop. She doesn't buy into Hannah's romantic ideas about flowers and their hidden meanings, but when it comes to arranging the perfect bouquet, CJ discovers a knack she never knew she had. A skill she might even be proud of.
Then her mom decides to sell the shop—to the family who swindled CJ's grandparents when thousands of Japanese Americans were sent to internment camps during WWII. Soon a rift threatens to splinter CJ's family, friends and their entire Northern California community; and for the first time, CJ has found something she wants to fight for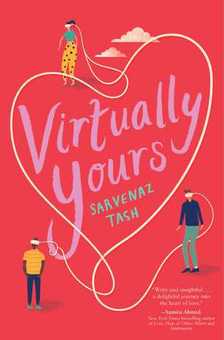 Virtually Yours by Sarvenaz Tash
Release Date: June 4th from Simon & Schuster Books for Young Readers
Why You'll Love It: If you read Tash's debut, The Geek's Guide to Unrequited Love, you know she's fantastic at writing nerdy love stories, and this one is no different. And it's set at college! More college-aged YA, please.
For Fans of: Authors like Lily Anderson and Danika Stone.
Description: NYU freshman Mariam Vakilian hasn't dated anyone in five months, not since her high school sweetheart Caleb broke up with her. So, when she decides to take advantage of an expiring coupon and try out a new virtual reality dating service, it's sort of a big deal.
It's an even bigger deal when it chooses as one of her three matches none other than Caleb himself. That has to be a sign, right? Except that her other match, Jeremy, just happens to be her new best friend IRL. Mariam's heart is telling her one thing, but the app is telling her another. So, which should she trust? Is all fair in modern love?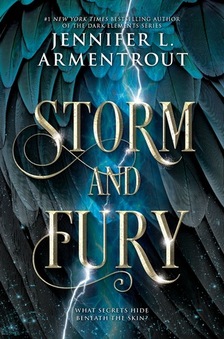 Storm and Fury by Jennifer L. Armentrout
Release Date: June 11th from Inkyard Press
Why You'll Love It: It. Has. Gargoyles. We're wildly excited about this new fantasy series from bestselling author Armentrout, and you should be, too.
For Fans of: Authors like Victoria Aveyard.
Description: Eighteen-year-old Trinity Marrow may be going blind, but she can see and communicate with ghosts and spirits. Her unique gift is part of a secret so dangerous that she's been in hiding for years in an isolated compound fiercely guarded by Wardens—gargoyle shape-shifters who protect humankind from demons. If the demons discover the truth about Trinity, they'll devour her, flesh and bone, to enhance their own powers.
When Wardens from another clan arrive with disturbing reports that something out there is killing both demons and Wardens, Trinity's safe world implodes. Not the least because one of the outsiders is the most annoying and fascinating person she's ever met. Zayne has secrets of his own that will upend her world yet again, but working together becomes imperative once demons breach the compound and Trinity's secret comes to light. To save her family and maybe the world, she'll have to put her trust in Zayne. But all bets are off as a supernatural war is unleashed…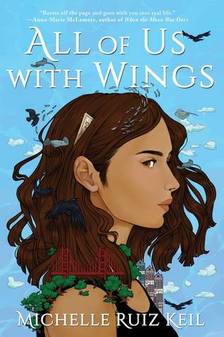 All of Us with Wings by Michelle Ruiz Keil
Release Date: June 18th from Soho Teen
Why You'll Love It: Post-punk San Francisco. Magical realism. The price of fame. There's so much to love about Keil's lyrical debut novel. Pick this up and savor every page, because this book is beautiful.
For Fans of: Authors like Anna-Marie McLemore.
Description: Seventeen-year-old Xochi is alone in San Francisco, running from her painful past: the mother who abandoned her, the man who betrayed her. Then one day, she meets Pallas, a precocious 12-year-old who lives with her rockstar family in one of the city's storybook Victorians. Xochi accepts a position as Pallas's live-in governess and quickly finds her place in their household, which is relaxed and happy despite the band's larger-than-life fame.
But on the night of the Vernal Equinox, as a concert afterparty rages in the house below, Xochi and Pallas accidentally summon a pair of ancient creatures devoted to avenging the wrongs of Xochi's adolescence. She would do anything to preserve her new life, but with the creatures determined to exact vengeance on those who've hurt her, no one is safe—not the family she's chosen, nor the one she left behind.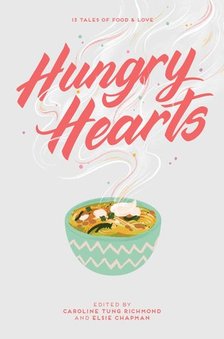 Hungry Hearts edited by Elsie Chapman and Caroline Tung Richmond
Release Date: June 18th from Simon Pulse
Why You'll Love It: We have a soft spot for anthologies, especially this one that boasts interconnected short stories set in a bustling food scene. Sandhya Menon, Anna-Marie McLemore, Rin Chupeco, Adi Alsaid and so many more YA stars contributed to this captivating book.
For Fans of: Collections that weave interconnected stories, like Shaun David Hutchinson's brilliant Feral Youth.
Description: A shy teenager attempts to express how she really feels through the confections she makes at her family's pasteleria. A tourist from Montenegro desperately seeks a magic soup dumpling that could cure his fear of death. An aspiring chef realizes that butter and soul are the key ingredients to win a cooking competition that could win him the money to save his mother's life.
Welcome to Hungry Hearts Row, where the answers to most of life's hard questions are kneaded, rolled, baked. Where a typical greeting is, "Have you had anything to eat?" Where magic and food and love are sometimes one and the same.

Patron Saints of Nothing by Randy Ribay
Release Date: June 18th from Kokila
Why You'll Love It: Every single Ribay novel, from his gorgeous and geeky novel of friendship (An Infinite Number of Parallel Universes) to his story of sports and privilege (When the Shot Drops), is worth devouring. And his latest is yet another stunning piece of prose begging to be inhaled.
For Fans of: Authors like Jason Reynolds and Erin Entrada Kelly.
Description: Jay Reguero plans to spend the last semester of his senior year playing videogames before heading to the University of Michigan in the fall. But when he discovers that his Filipino cousin Jun was murdered as part of President Duterte's war on drugs, and no one in the family wants to talk about what happened, Jay travels to the Philippines to find out the real story.
Hoping to uncover more about Jun and the events that led to his death, Jay is forced to reckon with the many sides of his cousin before he can face the whole horrible truth—and the part he played in it.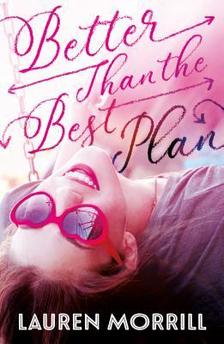 Better Than the Best Plan by Lauren Morrill
Release Date: June 25th from Farrar, Straus and Giroux Books for Young Readers
Why You'll Love It: Known for her contemporary novels that read like warm hugs, Morrill is a Paste favorite. Her latest is highly anticipated rom-com about a teen in foster care, and as an adoptee, this is the kind of novel I desperately want to see on bookshelves.
For Fans of: Authors like Stephanie Perkins and Lauren Gibaldi.
Description: It's the last day of junior year, and 17-year-old Ritzy—short for Maritza—is pretty sure she has a great plan. Summer job—check. Hang with friends at the beach—check. Keep looking after herself as she's been doing since her mom bailed to follow her bliss—check. Or no check?
After someone reports that Ritzy is living alone, a social worker shows up and puts her into foster care. That's surprise enough. Even more surprising? Ritzy has been in foster care before, as an infant, and the woman who cared for her then takes her in again. But maybe the greatest surprise of all for Ritzy is that living with her foster mother, Kristin, in Kristin's gorgeous house, isn't all that bad. And neither is the cute, friendly boy next door. If Ritzy's mom hadn't gotten her back all those years ago, this is the life she could have had. But is it the life she should have had? When Ritzy's old life catches up with her new one, she has some decisions to make.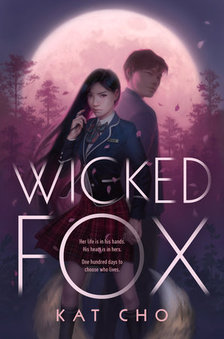 Wicked Fox by Kat Cho
Release Date: June 25th from G.P. Putnam's Sons Books for Young Readers
Why You'll Love It: Easily one of Paste's most anticipated books of the year, Cho's novel of magic and murder is a novel completely unique. You don't want to miss this enthralling tale.
For Fans of: Authors Julie C. Dao and Cindy Pon.
Description: Eighteen-year-old Gu Miyoung has a secret—she's a gumiho, a nine-tailed fox who must devour the energy of men in order to survive. Because so few believe in the old tales anymore, and with so many evil men no one will miss, the modern city of Seoul is the perfect place to hide and hunt.
But after feeding one full moon, Miyoung crosses paths with Jihoon, a human boy, being attacked by a goblin deep in the forest. Against her better judgment, she violates the rules of survival to rescue the boy, losing her fox bead—her gumiho soul—in the process.
With murderous forces lurking in the background, Miyoung and Jihoon develop a tenuous friendship that blossoms into something more. But when a young shaman tries to reunite Miyoung with her bead, the consequences are disastrous…forcing Miyoung to choose between her immortal life and Jihoon's.