Exclusive Cover Reveal: Teens with Cystic Fibrosis Fall in Love in Rachael Lippincott's Five Feet Apart
Art by Lisa Perrin
Books
Features
young adult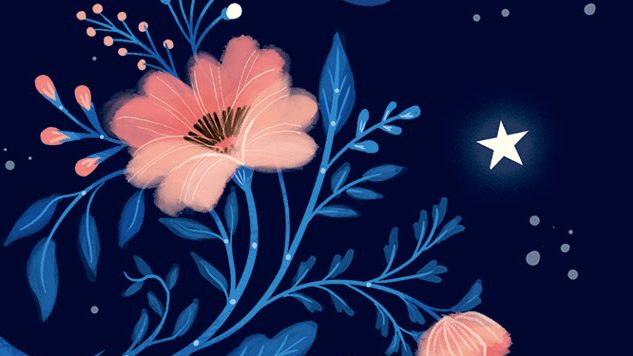 Falling in love while living in a hospital is…complicated. And when you're both cystic fibrosis patients who must stay five feet apart at all times, it's nearly impossible.
But impossible love makes for a compelling story, one you'll get to read and watch in the coming months. CBS Films and Lionsgate recently announced their upcoming film, Five Feet Apart, which hits theaters on March 22, 2019. Directed by Justin Baldoni (Jane the Virgin), it stars Haley Lu Richardson (The Edge of Seventeen) and Cole Sprouse (Riverdale) as the love-struck teens in the hospital.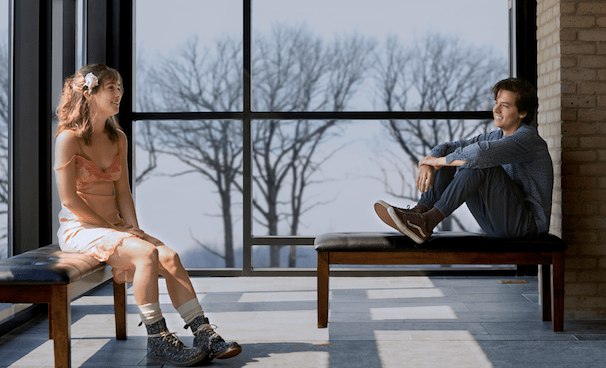 Here's a first look at the stars of Five Feet Apart.
This November, Simon & Schuster Books for Young Readers will also publish a Young Adult novel based on the film. Written by debut author Rachael Lippincott, the novel is based on the screenplay by Mikki Daughtry and Tobias Iaconis. Here's the heartrending description from the publisher:
Will and Stella are 17 years old, and they are falling in love. The flirting in the hallways, the slipping away from adult supervision, the tension of every shared moment building toward something unknown but impossibly exciting. Complicating matters, their romance must exist within the boundaries of their lives as cystic fibrosis patients in the same hospital, where strict rules dictate that they must stay five feet apart at all times.
Will is part of an experimental drug treatment but spends his days giving Nurse Barb and Dr. Noor Hamid the slip. Stella's best friend Poe works to keep her spirits high while she waits on a matching organ donor. She passes the time with an obsessive adherence to her prescription regimen and by creating videos about her friends and their lives for her YouTube channel.
As the connection between Will and Stella intensifies, so does their willingness to defy the rules that govern every moment of their lives. Teenage attraction gets complicated when touching is not an option, but the pair quickly learns that the possibilities are endless, even if it means staying out of reach. Living on borrowed time means making every moment count, and as the challenges mount, Will and Stella will discover a strength within themselves and each other that transcends the distance between them.
"Sharing the nuances of Will and Stella's story in a novel is such an exciting prospect!" Baldoni says in the press release. "It will open up a whole new world exploring what it feels like to be so in love with someone while never being able to express that love with touch. That longing, that distance is something we all know in different ways. The novel will allow the audience to get a step closer to this world and spark a fire in their hearts to root for this love story. I am so grateful to be bringing this book to life with our friends at Simon & Schuster."
We're thrilled to reveal the novel's cover, featuring gorgeous art by Lisa Perrin: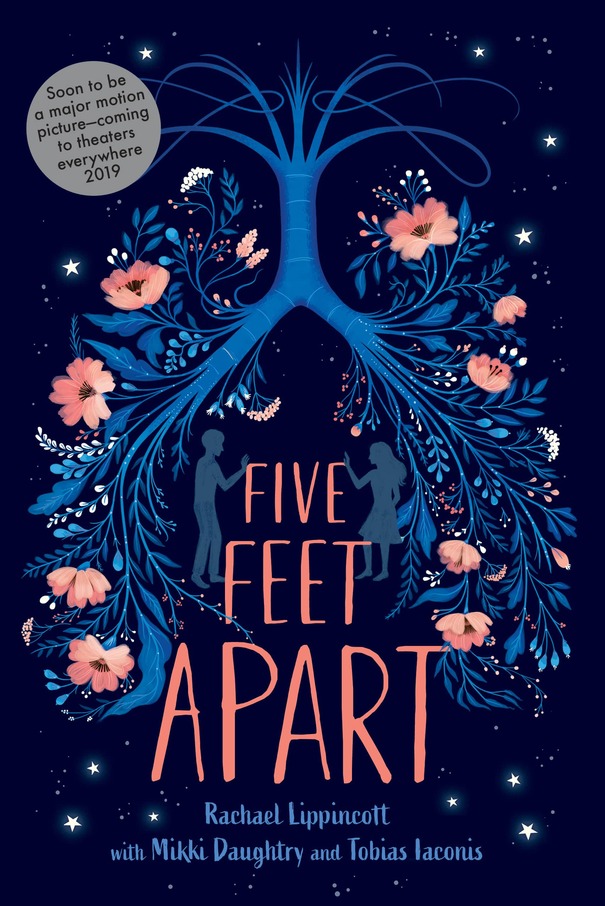 You can click on the cover to enlarge it.
Five Feet Apart hits shelves on November 20, 2018, and you can pre-order it here.