Watch Ben Stiller Recreate The Football Viagra Commercial … From The Opposite Perspective
Comedy
Video
Ben Stiller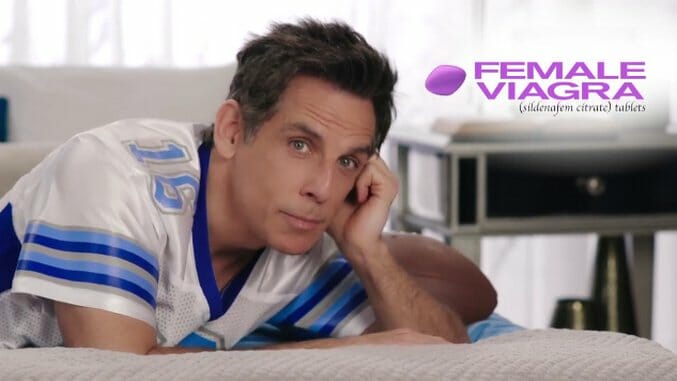 If you've watched football over the past year (and even if you haven't), you've probably seen the Viagra commercial where a woman in a football jersey lets people in on her post-game routine with her husband. It's maybe the most obvious example of pandering to be found in the history of advertising.
Last night, Ben Stiller went on The Tonight Show with Jimmy Fallon and gave us his version of the infamous ad, targeted at women and addressing a problem far more widespread than erectile dysfunction: what married woman actually wants to have sex with her husband? Female Viagra makes the process more bearable with a temporary turn-on. The actual faux-commercial begins 1:27 into the above video.
Then again, how could women not be attracted to Derek Zoolander?