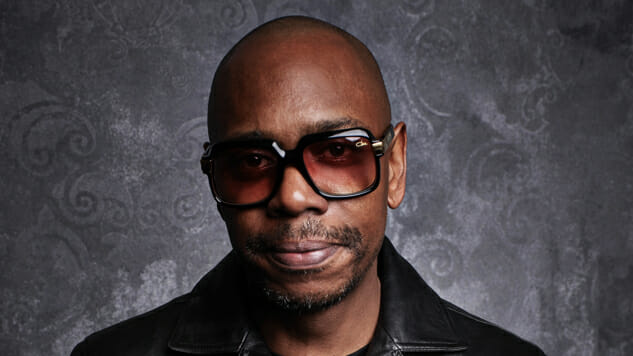 The Kennedy Center's 22nd Mark Twain Prize for American Humor will go to stand-up comedian, writer and actor Dave Chappelle.
Kennedy Center president Deborah F. Rutter said of Chappelle's distinctive contributions to comedy in a statement, "Dave is the embodiment of Mark Twain's observation that 'against the assault of humor, nothing can stand.' For three decades, Dave has challenged us to see hot-button issues from his entirely original yet relatable perspective."
Previous recipients of the high-profile award include Richard Pryor, Lorne Michaels, Steve Martin, George Carlin, Tina Fey, Will Ferrell, Ellen DeGeneres, Carol Burnett, Eddie Murphy, Bill Murray, David Letterman and last year's winner Julia Louis-Dreyfus.
Chapelle will be presented with the bronze Mark Twain bust during a gala performance at the Kennedy Center on Oct. 27, and the ceremony will later air on PBS Jan. 6, 2020.