Watch an Exclusive Clip from Jenny Zigrino's First Hour-Long Stand-up Special Jen-Z
Image courtesy of Comedy Central
Comedy
News
Jenny Zigrino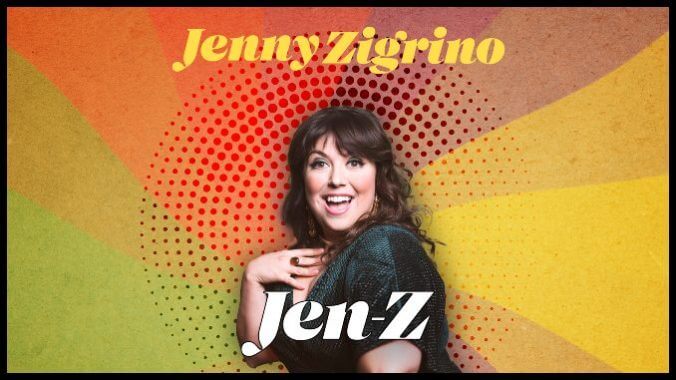 Millennials have been through it: 9/11, multiple recessions, the Trump presidency, low rise jeans (which are apparently coming back in style because we live in a cruel world). Sometimes the only way to deal with the trials and tribulations of life is to turn it into comedy.
That's just what Jenny Zigrino did, with her first hour-long stand-up special, Jen-Z, premiering on Comedy Central's YouTube channel this Sunday, March 12 at 8pm ET/ 5pm PT (if you're more of an audio person, the special will be out on Spotify, Apple Music, and other platforms on April 14 through Blonde Medicine Records). Don't let the title fool you—Zigrino is a millennial through and through. 
Jen-Z was taped at Littlefield in Brooklyn, and today we here at Paste have an exclusive clip from the special for your viewing pleasure. The video features a great bit by Zigrino about being a millennial in her mid-30s (and her very cool green romper). The hour was directed by Angela Palladino and produced by Jenny Zigrino, Marianne Ways, Mike Farino, and Jonathan Argudo. Ryan Moran and Lisa Kleinman executive produced for MTV Entertainment Studios. 
In case you're not familiar with her, Zigrino was one of Just For Laugh's New Faces in 2016. She has multiple late night appearances under her belt, including Conan and most recently the Late Late Show with James Corden. She's also in Bad Santa 2 and the horror comedy Too Late alongside fellow comedians Mary Lynn Rajskub and Fred Armisen.  
Without further ado, here's the exclusive sneak peek at Jen-Z: