Jim Gaffigan Shares Clip from New Netflix Stand-up Special Cinco
Photo byb Theo Wargo/Getty
Comedy
Video
Jim Gaffigan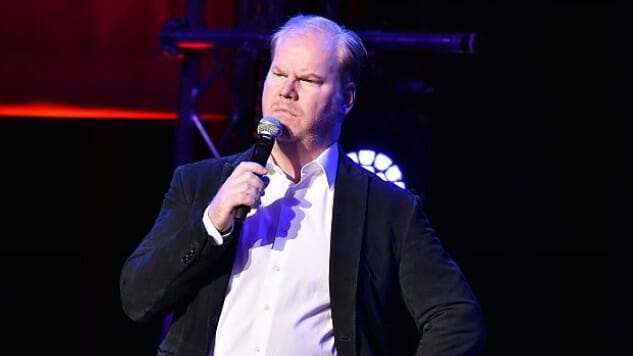 Following the recently released trailer for Cinco, Netflix has just released an exclusive clip, premiered by the A.V. Club, from Jim Gaffigan's new stand-up special headed to Netflix. As usual, he's remained consistent with his brand of food humor.
While generally Gaffigan's work is underwhelmingly unexciting, he's also pretty funny in a consistently harmless and relatable way. He jokes about simple things, and sometimes we just need a simple laugh. For all intents and purposes, Cinco seems to deliver on that.
Either way, you can watch the clip above, and catch Gaffigan's Netflix-exclusive debut, Cinco, tomorrow, on Jan. 10. You may as well watch his other four specials, which also happen to reside on Netflix, while you're at it.