Watch Jimmy Kimmel and Other Parents Tell Their Children They Ate All the Halloween Candy
Images via ABC/YouTube
Comedy
Video
JImmy Kimmel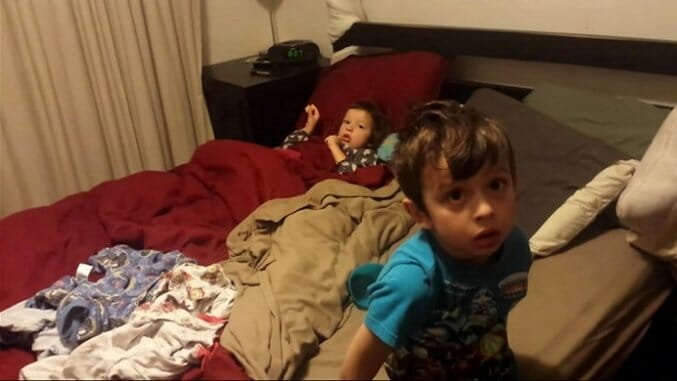 Halloween is an important holiday for kids. They get to dress up and eat candy, but it only comes once a year. Halloween is a tradition in and of itself, but for the last few years, it's been accompanied by another tradition, this one from Jimmy Kimmel. For the last few years, the late-night host has asked parents to tell their kids they ate all of their Halloween candy, and film their reactions. This year, Kimmel himself even joined in on the fun.
As you can imagine, most kids melt down instantly after hearing the news, usually in a combination of rage and sadness. Others, though, are refreshingly calm, taking the whole thing in stride. Kimmel's own child, who went trick-or-treating for the first time this year, created a whole new category of indifference.
This is the sixth year Kimmel has done this, and it's starting to become notorious, even with kids. You can check out the full video of reactions above, or look below to find Kimmel's daughter's reaction, which is mostly based in confusion and contradiction.