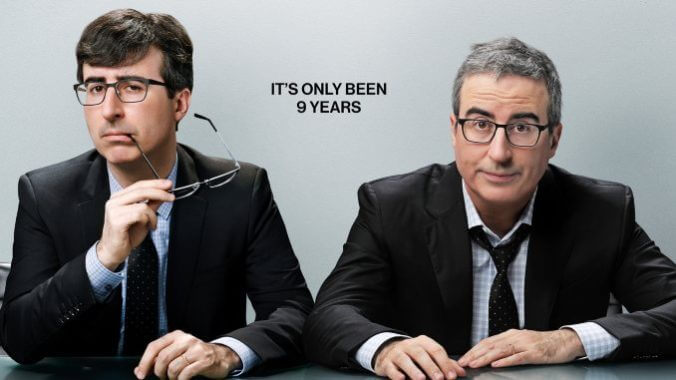 It's hard to believe that Last Week Tonight with John Oliver is entering its 10th season, in part because the comedian's always kept his commentary so fresh and incisive throughout the last (far too eventful) nine years.
The trailer for the latest run of the satirical news show is appropriately grandiose and silly—replete with a Paste quote about Oliver being "the most important comedian." The trailer highlights some especially strange moments from the past nine seasons, like a man in a penis costume, Oliver brandishing a chainsaw, and the esteemed host marrying a cabbage.
We've no clue what the news, and thus the show itself, has in store for us this season, but rest assured that Oliver and company will put their own intelligent yet absurdist spin on US and international goings on. The show's hilarious dissection of current affairs is unparalleled and, honestly, we can't wait to see what they do with the recent revelations about George Santos, among other political events. And the program's incredibly high quality hasn't gone unnoticed; over its run, Last Week Tonight has garnered 26 Emmys, including the awards for Outstanding Variety Talk Series and Outstanding Writing for a Variety Series for seven consecutive years.
Season 10 of the show premieres on Sunday, February 19th on HBO, and the latest episodes will also be streaming on HBO Max. Watch the trailer for the new season of Last Week Tonight below: