Watch the Trailer for Michael Che's Netflix Special Michael Che Matters
Images via Netflix
Comedy
Video
Michael Che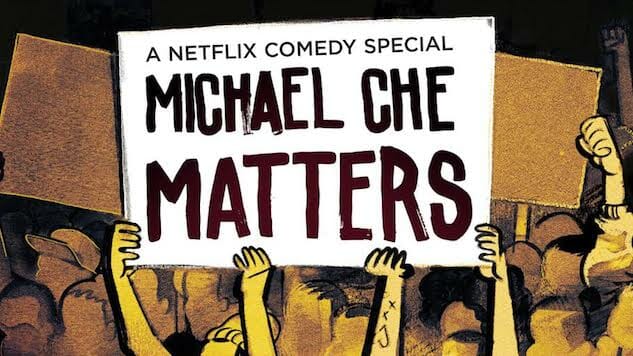 As one-half of Saturday Night Live's Weekend Update crew, Michael Che talks about current events a lot, but even then, he still has more he needs to say. Enter his latest stand-up special, Michael Che Matters.
In the trailer for the special, Che immediately lets the audience in on what he's going to be talking about: "A lot of tension in this country that needs to be addressed. Let's do it right now." As the title would suggest, he touches on Black Lives Matter and the relationship between cops and the black community, what it's like having a cop for a brother, and how marijuana legalization is proof that our economy isn't doing so great, along with Donald Trump, white girls, Hitler, Jesus and more.
Michael Che Matters premieres Friday, Nov. 25 exclusively on Netflix. You can watch the trailer embedded above.