Nathan Fielder Inks Deal with HBO, Will Write and Direct New Comedy Pilot
Images via Comedy Central, Peter Yang
Comedy
News
Nathan Fielder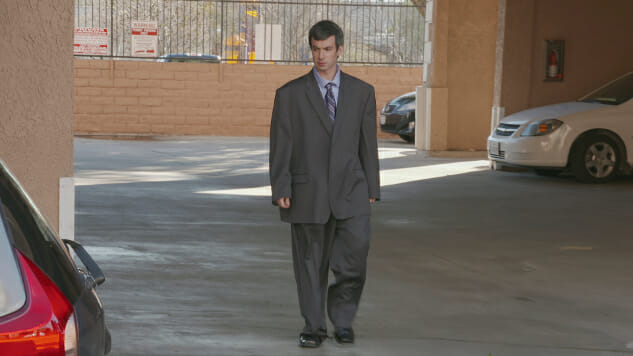 Nathan For You mastermind Nathan Fielder, the comedian and de facto chronicler of late-capitalist absurdism, finally has some new irons in the fire. Variety reports that Fielder has inked a deal with HBO that'll put the enigmatic comedian into an even bigger suit
Fielder is set to executive produce How To…With John Wilson, a new docuseries in which Wilson "covertly documents the lives of fellow New Yorkers in a comic odyssey of self-discovery, inevitably making the audience comfortable with the awkward contradictions of modern life." Wilson is the writer, director, narrator and executive producer on the show, while frequent Fielder collaborator Clark Reinking has also signed on to executive produce.
Fielder will also write and direct a new comedy pilot for HBO, though there are no details on the plot available yet. Who knows, maybe we'll get a retelling of "Finding Frances," the buck-wild series finale to Nathan For You that felt way larger than life. Or maybe it'll be an adaptation of the play Fielder wrote for "Smokers Allowed," a slice-of-life bar hangout where people sit across a table from each other and repeatedly say "I love you."
Any option is good, really. Be sure to stay tuned to Paste for more details as they emerge, and be sure to check out our list of Nathan For You's 10 best marketing stunts here.