Netflix and SiriusXM Announce New Comedy Channel, "Netflix Is A Joke Radio"
It's Netflix comedy's first-ever audio venture
Image via Netflix/YouTube
Comedy
News
Netflix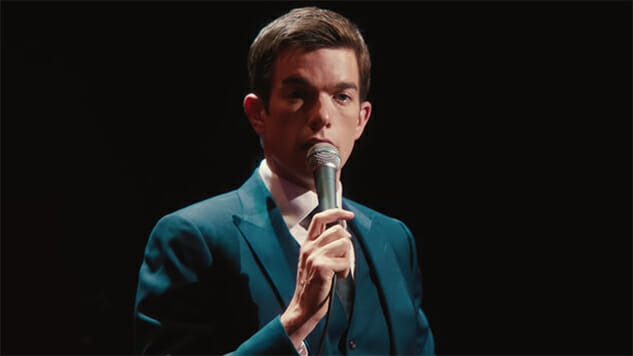 Netflix has partnered with SiriusXM to launch a new full-time comedy station called "Netflix Is A Joke Radio."
The channel will feature audio highlights taken from the Netflix specials of Adam Sandler, Aziz Ansari, Bill Burr, Chris Rock, Dave Chappelle, Ellen DeGeneres, Gabriel Iglesias, Jerry Seinfeld, John Mulaney, Ken Jeong, Ricky Gervais, Sarah Silverman, Sebastian Maniscalco, Trevor Noah, Wanda Sykes and more.
In addition to stand-up features, "Netflix Is A Joke Radio" will also host comedic talk shows and original radio programming, including a daily segment with celebrity guests that (humorously) dissects the latest goings-on in entertainment and pop culture.
Maniscalco said of the new platform in a statement, "I've seen the power of Netflix on their service for my own special, Stay Hungry, and now with their own SiriusXM channel, this opens up a whole new audience and it's a great way to digest comedy on the run."
The channel will go live on April 15 via the SiriusXM station number 93. Watch the official announcement video below.