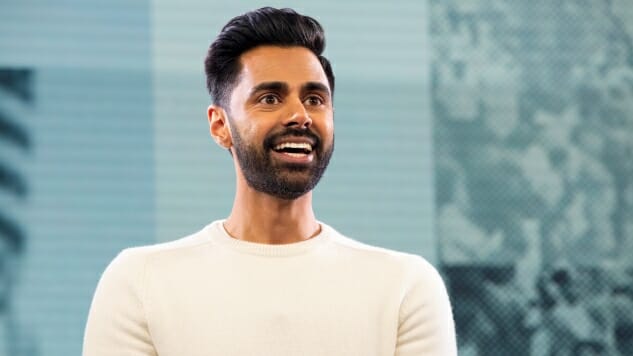 Patriot Act with Hasan Minhaj, Netflix's new weekly political comedy show, premieres today, with two episodes already available for streaming. Minhaj, a former Daily Show correspondent, varies up the format a bit—there's no desk, and each episode leads with a long John Oliver-style deep dive into a single subject—but it's still clearly indebted to Jon Stewart-era Daily Show. Funny, informative, maybe just a little self-satisfied—it's what you probably expect from political humor. If you aren't already getting enough of that elsewhere, you might want to check this one out.
Netflix has made that easy on you by posting the main stories from those first two episodes on YouTube. The second episode is focused on the current tensions with Saudi Arabia, and how crown prince Mohammad Bin Salman's supposed reforms look a lot like a revved up form of old-school totalitarianism. This isn't new, as Minhaj points out—the US's relationship with Saudi Arabia has always required us to overlook a lot of stuff that doesn't really seem simpatico with what America supposedly stands for. As a Muslim himself, Minhaj offers a perspective that can't be shared by most political comedians or talking heads, making this 19-minute video worth a watch. Check it out below or just go pull up Netflix and watch the whole episode there.
Patriot Act with Hasan Minhaj will release new episodes on Netflix on Sundays.