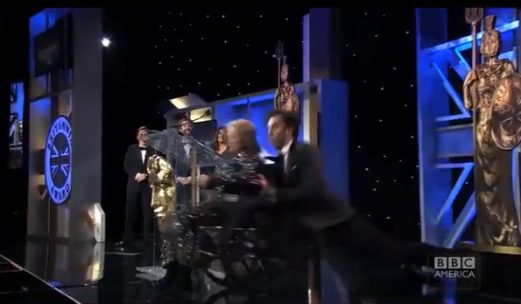 Here's the predicament: You're a comedian receiving an award so distinguished that the situation can't not turn serious (i.e. boring). Will Ferrell nailed it a few years ago by dropping and breaking his own Mark Twain Prize for Humor, and Sacha Baron Cohen one-upped him this weekend at the BAFTA LA Britannia Awards.
Watch the whole clip to see every step of Cohen's setup for receiving the Charlie Chaplin Britannia Award for Excellence in Comedy. Don't worry: "87-year-old Grace Collington, the last living person to work with Charlie Chaplin" is actually a stuntwoman, in spite of what Rob Bryden and Salma Hayek and convincing photographic evidence will tell you. Oh and we're guessing that faulty old cane isn't really a priceless City Lights prop.
And if you're not packing headphones right this minute, bask in this GIF of the stunt's payoff that had the whole audience stunned (until they figured it out and died of laughter).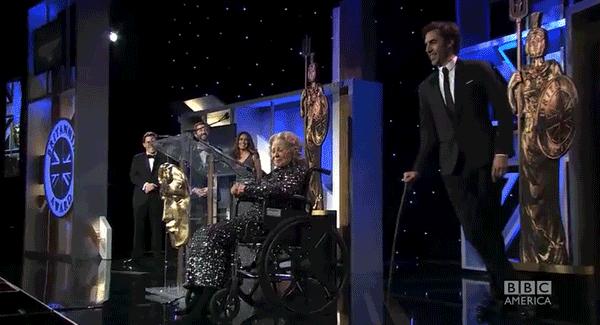 …and the full video: