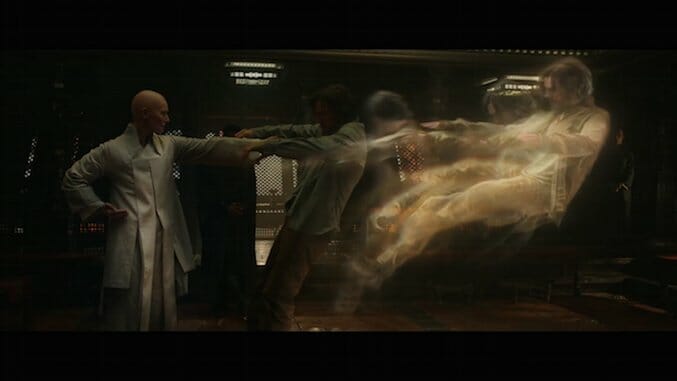 Did you ever wonder what Inception would have looked like if it crossed over with Avatar: The Last Airbender? Watch the above trailer for Doctor Strange and you'll have your answer.
Benedict Cumberbatch stars as the eponymous superhero, who has never before been featured in the Marvel Cinematic Universe. It looks like the film will see him learning how to bend the spacetime continuum with the help of Tilda Swinton, who plays the sorceress Ancient One. Chiwetel Ejiofor, Rachel McAdams and Mads Mikkelsen also appear in the trailer.
From the looks of the clip's visuals, this will be a movie worth seeing in theaters, where the kaleidoscopic buildings and monstrous score will crush your senses into some orgasmic, quivering mess. Doctor Strange hits the big screen on Nov. 4.