Dark Horse Announces New StarCraft Comic
From writer Jody Houser and artist Andrew R. Robinson, with Michael Atiyeh on colors and Steve Durto on letters
Art by Miguel Sepulveda/Dark Horse
Comics
News
StarCraft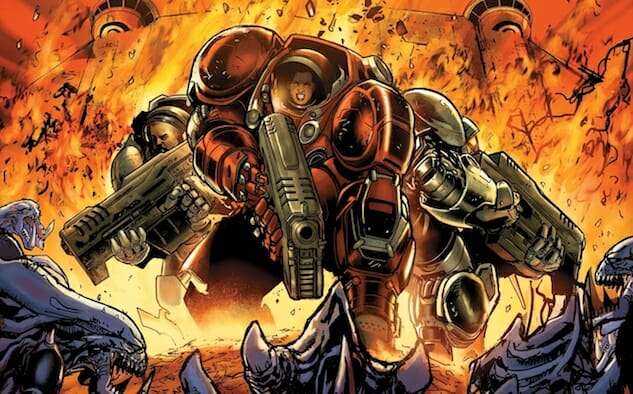 Blizzard Entertainment and Dark Horse Comics are reuniting for Starcraft: Soldiers, a new comic based in the StarCraft universe, per ComicBook.com. The co-writers of this new series are Jody Houser, known for her wide array of work on titles like Faith and the Future Force, Milk Wars and Star Wars: Forces of Destiny, and Andrew R. Robinson, contributor to the Overwatch Anthology. Miguel Sepulveda will draw the book, coming off a number of DC Comics projects, with colors from Michael Atiyeh and letters from Steve Durto.
Drawing from Blizzard's sci-fi strategy game of the same name, Dark Horse released the first in their series of StarCraft comics earlier this year, StarCraft: Scavengers, which followed a team of rogues as they raided a derelict ship. Starcraft: Soldiers will take a different look, as it focuses on the action of the front lines. In this new series, Lieutenant Shivani Singh finds herself stranded on the edges of Zerg space.
StarCraft: Soldiers will hit comic stands on Jan. 23, 2019. In the meantime, check out the first cover below, illustrated by Sepulveda and Atiyeh.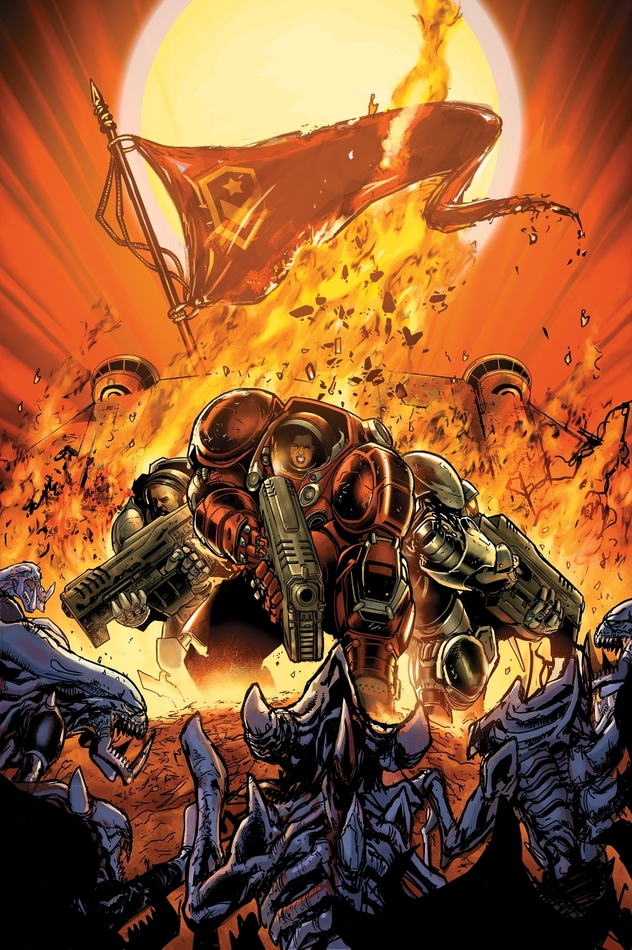 Starcraft: Soldiers #1 Cover Art by Miguel Sepulveda & Michael Atiyeh