These ten sparkling wines, from champagne to cava (Spain's version of champagne), offer a happy sipping point between Cristal and Cook's for toasting the New Year. We can save you the trouble of looking into this for yourself (and possibly a little cash), but cannot spare you the post-celebratory head throbbing. Hey, we can only do so much.
10. Gloria Ferrer 2007 Blanc de Blanc $20
This one's "a sleeper, under appreciated among American sparkling wines," says Shayan. It's made with 100% chardonnay and is a vintage wine, which is rare for bubbly at this price. It's real toasty and biscuity, with hints of yellow apple and Anjou pear, and a bit of lemon. It's grown in the Carneros area of Sonoma, which is relatively cooler, so it's well-suited for sparkling wine.
9. Jaillance Crémant de Bordeaux Brut Cuvée de l'Abbaye NV, $16
Elegant and complex, it's made with a blend of Sémillon and Cabernet Franc in the traditional method. The Brut is bottle-aged for 24 months and develops hints of toast and a creaminess typically associated with champagne.
8. El Xamfra Cava $14.95
A great Spanish sparkling wine recommended by Julie Cappellano, a wine and spirits expert at Formaggio Kitchen South End in Boston. It's refreshing, dry and surprisingly complex for such an inexpensive bubbly.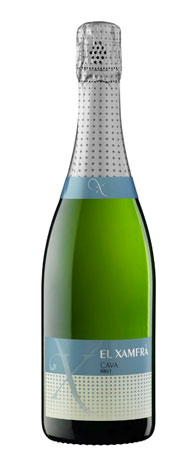 7. Mumm Napa Valley Rosé Brut, California, $15.99
Tina and Sam Messina of Wine ConneXtion just outside of Boston suggest this luscious and festive sparkling rosé. It blends pinot noir and chardonnay for a light pink color, with floral strawberry and cream aromas followed by succulent raspberry, graham cracker and mineral flavors that have a crisp finish. Just a great tasting rosé at an affordable price (most French rosés start at $75). Budget bonus: It got a rating of 90 points from the Wine Spectator.
6. Cleto Chiarli: "Centenario" Lambrusco Grasparossa di Castelvetro DOC Amabile, $11
For something different this New Year's, consider Lambrusco. The sparkling red is a semi-sweet wine with a fruity scent and a lively froth — an incredible value for the Chiarli name. For a hair of the dog on New Year's Day, try a Lambrusco mimosa!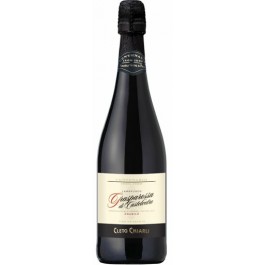 5. Apex Cellars Sparkling Riesling, $16.99
Doesn't a nutty finish to your year deserve an equally nutty finish from your wine? This 100 percent riesling out of Columbia Valley in Washington has citrus, honey and toasted almonds on the nose with vanilla and creme brulee notes on the palate.
4. LaCueva Cava, $14
"It doesn't cost much, but a lot of work went into making this wine," says Hale of his other top budget bubbly. Made in the traditional "Champagne Method," it's extremely labor intensive, but produces a much better fizz and flavor than easier methods, which inject CO2 into it like a soda (like most cava's). On the nose: a hint of white flower, green apple and chalk. On the palette: a fresh and clean with notes of apple and citrus.
3. L. Aubry Fils NV Brut, $39
"Champagne prices have a tendency to swing drastically as the large champagne houses reposition themselves during the holiday season, but generally this one comes in at $10-15 less than Veuve Clicquot," says Certified Sommelier Yashar Shayan, and founder of Impulse Wine ImpulseWine.com. On the nose: aromatic pears and hints of raspberries. On the palate: light cherries, fresh peaches and it finishes with a creamy, briochey, richness.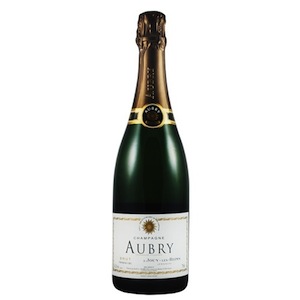 2. Berlucchi Franciacorta Brut, $34.99
More upscale than the ordinary prosecco and higher quality than champagne, this sparkling wine has apple and pear fragrances with a velvety texture, displaying lovely depth and a zesty acidity. Perfect for any holiday soiree.
1. Thierry Triolet Brut Champagne, $24.95
Andy Hale of Sour Grapes in Asheville, N.C., calls this one of the most affordable grower champagnes he's ever seen. A blend of 65% Chardonnay and 35% Pinot Noir, gives this wine a richer, more luscious texture with a beautiful floral flavor. Triolet farms in a traditional method called Lutte Raisonee, which is similar to U.S. organic farming. This is truly a champagne that must be tasted to be believed.