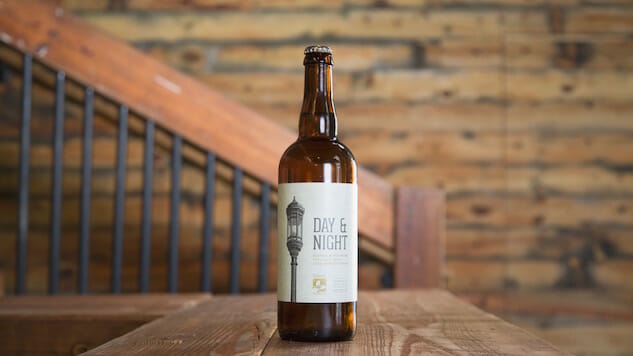 People like coffee. It's a morning beverage, an afternoon boost, and an after-dinner digestif. We eat coffee cake, cover coffee beans in dark chocolate, and even offer coffee beans infused with marijuana in states that allow such things (I, um, heard that from a friend). Coffee grounds can be used as a rub for meat. I've seen coffee-scented candles.
Again, we like coffee.
We're accustomed to coffee added to our other favorite beverage, beer, particularly in stouts, whose dark malts accentuate the acidity, bitterness, and roasted character of a great blend of coffee. More and more, though, brewers are experimenting with adding coffee flavors to a wider variety of styles from pale ales and IPAs to cream ales and brown ales. Here are seven to look for on the shelves.
Alaskan Heritage Brown Coffee Ale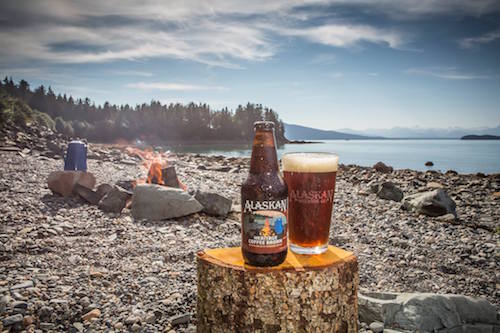 Brown ales and coffee seem like a perfect marriage and Alaskan Brewing Co. seems to have this one nailed. The sweetness of the malt melds nicely together with the roasted coffee creating a spectrum of flavors from biscuit and chocolate to nuts and caramel. It's not a heavyweight at 7%, but you don't have to be the biggest to be the pound-for-pound champ.
---
Stone Mocha IPA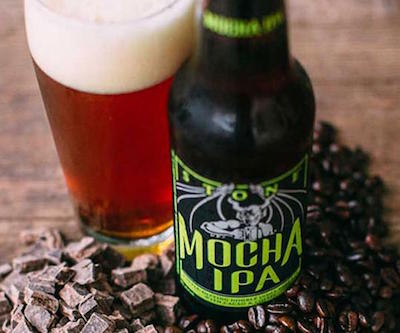 Leave it to Stone to create an IPA with coffee. To be honest, this is a hard beer to wrap my head around. It's hop-forward in that Southern California way; It's got a dark beer-esque backbone; It's coffee. Either way, it's good.
---
Carton Regular Coffee
The New Jersey brewery's Regular Coffee pays homage to the light and sweet cup of coffee. It's an 11% imperial cream ale brewed in partnership with Fair Mountain Coffee Roasters. Look for this beer alongside it's cousin, Irish Coffee, which is the same beer rested over Irish wood. Check out the video.

---
Ballast Point Calm Before the Storm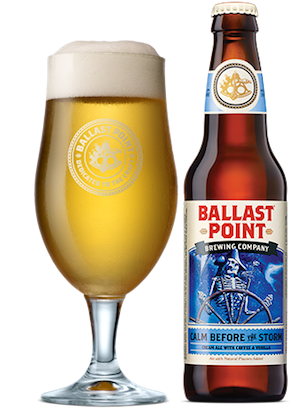 The San Diego brewery's best coffee offering is billed as a "coffee beer with a touch of cream" and is a warm-weather (like they have anything else in Southern California) alternative to their coffee porter. The best part? It's only 5.5% ABV, so you can have a few.
---
Sixpoint 5Beans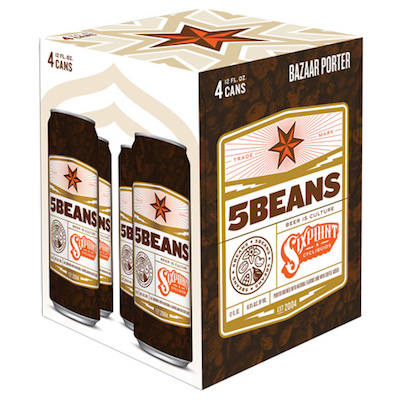 Okay, okay, so we couldn't totally abstain from dark beers here, but technically this isn't a stout. Listed as a Bazaar Porter, 5Beans is a Turkish-inspired offering from Sixpoint. It's a big beer at 10%, but evident as it warms is what can only be described as a "melting pot of cacao, vanilla, coffee, and cardamom."
---
Goose Island Fulton St. Blend Coffee Ale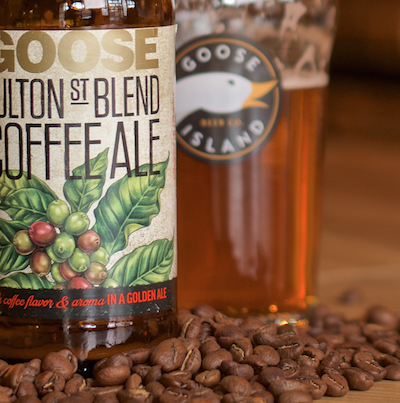 Chicago's Goose Island named this beer after the street upon which they call home. It's a golden ale brewed with the beans from the house blend at Intelligentsia, a well-renowned coffee shop who lends their beans for the Bourbon County Coffee Stout as well. Fulton Street is lighter offering that opens up a bit as it warms, allowing the coffee to shine.
---
Trillium Day & Night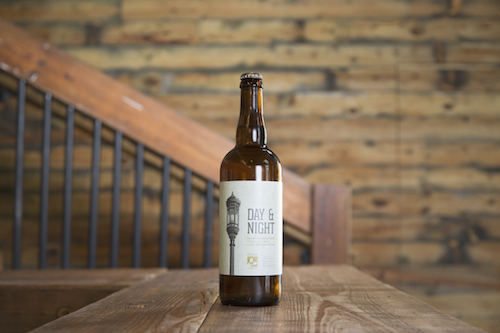 Typically, my pet peeve for these lists is the inclusion of hyper-local, hard-to-get beers, but this offering from Boston's Trillium is too hard to omit. Straddling the line between barleywine and imperial blonde ale (it's the latter to me), the coffee in this beer stands to heighten the complexity of this 10%-er. Trillium is famous for their IPAs, but don't sleep on their other styles.
---