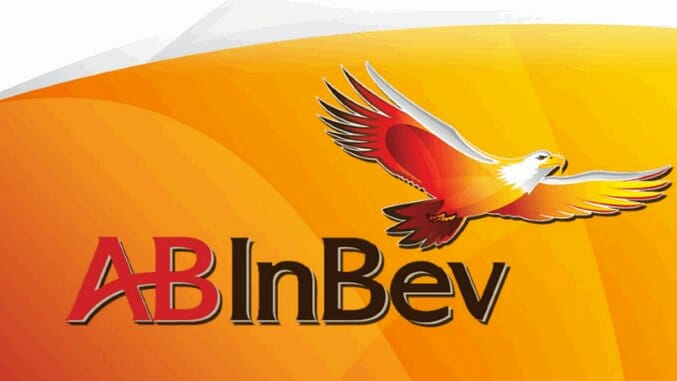 Yesterday, the beer news community bubbled with gossip over the news that Anheuser-Busch InBev had laid off around 380 sales force employees from its High End division, which is the arm of the company that oversees craft brewery acquisitions. Since the shocking acquisition of Goose Island in 2011 that started the cascade of dominoes, this has included 9 more breweries now owned by ABI, including the likes of Elysian, Golden Road, Four Peaks and Wicked Weed.
On its own, yesterday's headlines looked significant, but most likely seem to imply typical business consolidation for the sake of greater efficiency. In the wake of so many brewery acquisitions, all of which brought their own sales teams into play, it would seem that ABI was simply trimming superfluous sales force from their own ranks (The High End), rather than taking those jobs from their acquired breweries—it's also easy to imagine that the title of "Wicked Weed sales person" still holds a bit more craft industry cache than "High End sales person." Al in all, the cuts affect about 2% of AB InBev's 18,000 overall North American workers. Understandably, the employees being let go certainly aren't happy about things, with one telling Good Beer Hunting that "It's just crazy that they created all of that structure just to destroy it in two and a half years. They just let go of 50+ Cicerones at once."
Perhaps of greater interest, though, are several lines that were revealed by a piece in Forbes yesterday, which was summarizing the layoffs. According to author Tara Nurin, who interviewed High End president Felipe Szpigel earlier in the week, the High End strategist revealed some pretty major intent in terms of the company's future plans, saying they "would no longer focus on acquisitions, and would instead pivot to growing its ground-up model." The author continues:
He pointed to the new Vesa Sur brewpub in Miami, which is a first-of-its-kind partnership between AB InBev-owned 10 Barrel Brewing in Bend, OR, and Colombia's Bogota Beer Company, as an example.
"Our plate's full," he said. "We have 10 amazing craft partners. Our focus is going to be organic."
This would certainly be interesting and significant, if it was meant to be taken literally that AB InBev would no longer be looking toward the acquisition of existing craft breweries. Instead, the presumed course of action would involve growing all of those existing brands on multiple levels, which could most visibly involve brewery expansions or new locations in cities without an ABI-owned craft brand. Could we be seeing neighborhood Elysian brewpubs in the Midwest? A Wicked Weed Funkatorium on the west coast? Who's to say?
It is fascinating, though, to watch a global mega-corporation devote its time and energy toward launching a new brand such as Vesa Sur, an individual, Latin-themed brewpub in Miami without an existing national brand behind it. It's a much deeper and more personal level of market targeting than one would ever expect from the world's largest beer company, and represents an attention to detail/individuality that flies in the face of mass-market light lagers. If a project like Vesa Sur is well-executed and popular in its local community, and there's no stigmatization as a result of being ultimately owned by ABI (very doubtful that anyone but beer geeks will care about this), this could be the dawn of truly "crafty" breweries conceived and owned by ABI, and yet another blurring of the lines between "craft" and "macro."
We continue to lurch forward into a new age of beer, wherein the complicated aspect of ownership and "independence" will be a major point of debate and argument. It will be interesting to see if the dyed-in-the-wool supporters of "craft" will ever fatigue from their idealistic positions in the face so many shades of grey.