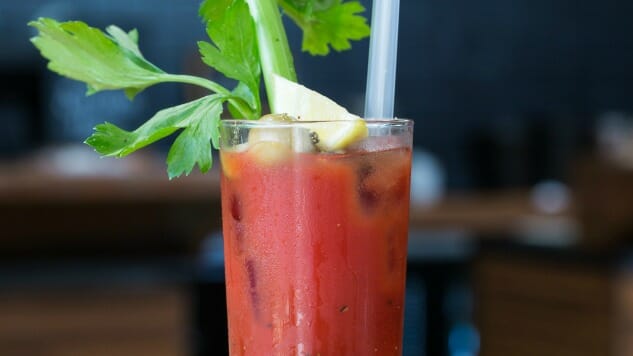 January 1st is "National Bloody Mary Day." I'm not actually privy to why the 1st was named the official day for the drink, but I'm willing to bet that a few bottles of champagne the night before might potentially have something to do with it.
Bloody Mary's go with hangover like nothing else, and they can be made simply with just some mix and vodka, or elaborately with your own special mix of spices and accoutrements (I once saw a whole rotisserie chicken on a Bloody Mary – respect).
If you're looking for a little inspiration for your celebratory Jan 1 Bloody, here are a few options:
---
Mutti Mary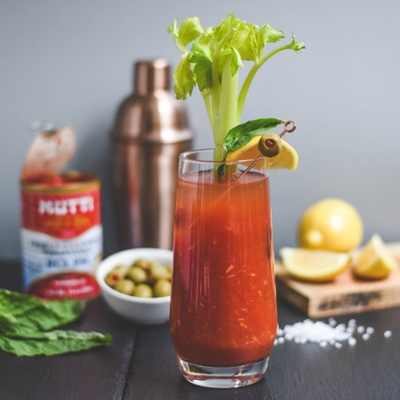 Ingredients:
3 oz. Mutti® Tomato Puree (Passata) or Mutti® Finely Chopped Tomatoes (Polpa)
1 oz. olive juice
2 teaspoons grated horseradish
1 tablespoon lemon juice
1/4 teaspoon pesto (optional)
Pinch salt
?Pinch black pepper
1 teaspoon of Worcestershire sauce
2 oz. vodka 
Garnish
1 green olive
1 stalk of celery
1 wedge lemon
2 leaves basil
Directions: Mix all the non-alcoholic "Mutti® Mary Mix" ingredients together in a small pitcher or cocktail shaker. Fill a highball or stem glass with ice. Pour half the vodka over the ice then add the Mutti® Mary mixture. Place the celery stick in the glass and drizzle in remaining vodka, garnish with olives, lemon, basil, and serve.  Enjoy!
---
Red Snapper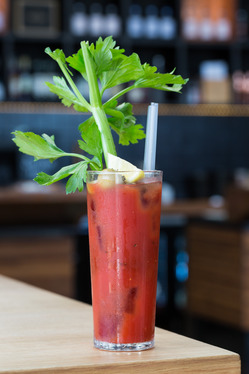 Ingredients:
1.5 oz. Four Pillars Rare Dry Gin
2 oz. tomato juice
.75 oz. lemon juice
1 oz. chilli sauce
.5 oz. Worcestershire sauce
Salt and pepper
Directions: Combine all ingredients in a large glass. Add ice and stir to chill. Garnish with a celery stalk, lemon wedge, and salt and fresh cracked pepper.
---
Brunch Mary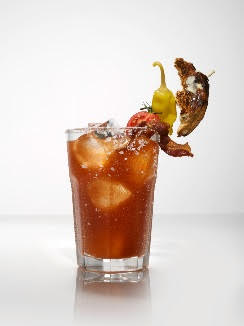 Ingredients:
1½ parts SVEDKA Vodka
3 parts tomato juice
½ part fresh lemon juice
Dash Worcestershire Sauce
Dash hot sauce
Pinch of salt
Directions: Build in mixing glass filled with ice, and "roll" from one cup to another until cold and mixed. Pour into a tall glass rimmed with coarse salt and garnish with cherry tomato, bacon, buttered toast and hot pepper.