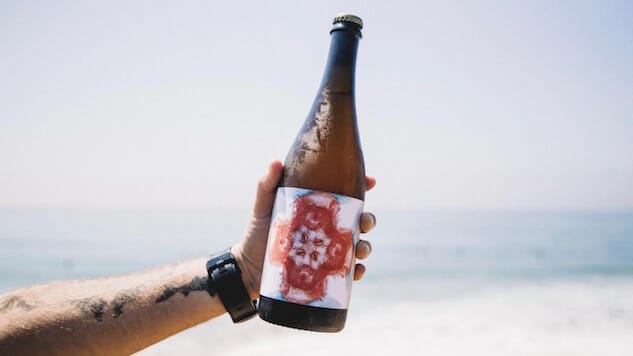 The time has finally come. The list of 3,800 or so beers being poured at the 35th annual Great American Beer Festival has been released. We're under 24 hours until the first session starts so it's time to pour over the list and start formulating a plan.
Some GABF attendees opt to focus on a singular region or style of beer. While that's certainly a viable route, if you're spending $75 and only attending one session you're probably going to suffer from FOMB (Fear Of Missing Beer).
In years past, the festival felt a little crowded. It's no wonder with 50,000+ people in attendance, all trying to sample as much beer as possible. Since the square footage was expanded last year, however, it's a breeze to move from region to region and booth to booth.
Personally, I tend to make a list and just try all the beers I can. You'd be surprised how much ground and one-ounce pours you can cover in four and a half hours. One year I kept track – or tried to – and figured I sampled around 65 beers, a little over four pints. Obviously some beers are much stronger than others and every pour isn't a measured one-ounce, but it does put the actual level of beer consumption into perspective.
Here are 10 beers I'll be gunning for in no particular order. Who knows, maybe I'll even get seconds…
Arbre de Vie
Bayou Teche
I was extremely impressed with this Louisiana brewery's lineup in the Meet the Brewer section of last year's fest. It didn't hurt that they were super nice guys with Cajun drawls. The 5 Year Persimmon Sour was the funkiest beer I tasted. Like stinky cheese left in a barnyard (in a good way…). This year they're bringing Arbre de Vie, a spin-off of their Boucanee smoked wheat ale. They took the cherry-wood smoked wheat beer, added apples and aged it in bourbon barrels.
---
God is an American
Adroit Theory Brewing Co.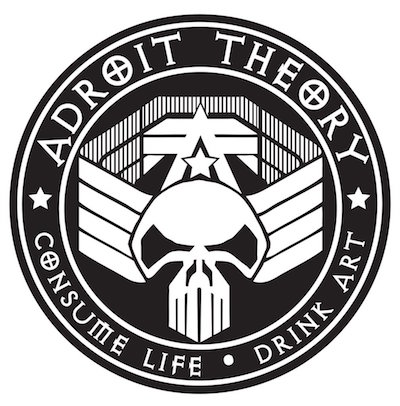 I stumbled upon Adroit Theory out of Purcellville, Virginia by chance last year and was blown away by their barrel aging program. They had beers aged in barrels of booze I'd never heard of before. While all their selections look tempting, the double IPA aged in Mezcal barrels stands out. But, while at the booth you might as well try the imperial stouts, one aged in Pinot Noir barrels and the other in Cabernet Sauvignon barrels.
---
3-Way IPA
Fort George Brewery w/ Barley Brown's Beer and Melvin Brewing
3-Way will be the highest-ranked IPA available from Paste's recent exhaustive tasting of the top 247 IPAs in America. While I'm not as familiar with Fort George, they made a smart move collaborating with the 2015 GABF Small Brewpub of the Year (Melvin) and multiple medal-winner, Barley Brown's. I'm expecting a juicy, citrusy explosion in my mouth.
---
Xocoveza
Stone Brewing Co.
While I'm loath to wait in lines usually, I'll queue up to get a taste of Xocoveza, a beer that the Beer Advocate bros ranked a perfect 100. It's perfect timing too, as winter seems to have just hit Denver. This winter-spiced chocolate stout with hints of cinnamon, cocoa and coffee is Stone's take on Mexican hot chocolate.
---
Wild Warehouse
Wander Brewing
The 2015 gold medal winner in the Wood and Barrel-Aged Beer category, Wild Warehouse comes out once a year and is available only briefly. The release happened in April of this year, but thankfully they stashed a few bottles away for GABF. The beer starts as a Belgian saison and then spends nine months in French oak Chardonnay barrels from Chatter Creek Winery in Washington. My guess is pours will be limited.
---
Juicy Bits
WeldWerks Brewing (Z10)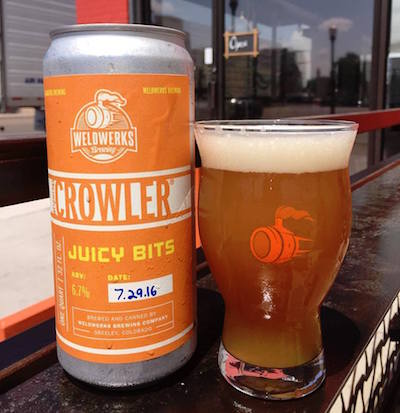 In the past, I've tended to avoid the Mountain region figuring I'll get most of the beers in Denver (my home town). But, with 320 plus breweries in Colorado alone and with many choosing to stay local it's hard to get certain beers. Juicy Bits is one of those hard to find brews. Typically only available at the brewery in Greeley, batches are limited and have been known to sell out. One of the outstanding examples of the Colorado-brewed New England style IPA movement, the 6.5% ABV Juicy Bits lives up to its name with a pulpy, juice-like consistency. It's hazy and an experience to drink with citrus and tropical notes along with a healthy dose of Mosaic, Citra and El Dorado hops.
---
Lagerithm & Stronger Than Fiction
Bottle Logic Brewing
Still a relatively new brewery (2014), the Anaheim, California brewery has already taken home three GABF medals. Lagerithm has taken gold the past two years in the Dark Lager category. It's "crisp and easy drinking with notes of English toffee," according to the brewery. While you're at their booth, might as well grab a taste of Stronger Than Fiction, an American strong ale aged in bourbon barrels, finished with coffee beans and coconut that comes in at 12.5% ABV. Oh, and also try the Cobaltic Porter that also took gold at GABF last year in the Baltic-Style Porter category.
---
Pacific Ocean Blue Gose
Libertine Brewing Co.
I talked to the Libertine guys for a piece I wrote on breweries making their first foray to GABF and was turned on to their brewing process and philosophy (check out the video below). The goal is to imbue their beers with the local terroir of California's Central Coast by capturing wild yeasts in an open fermentation process. For the Pacific Ocean Blue Gose they use seawater from its namesake to create a tart and slightly salty golden ale.
---
Santilli
Night Shift Brewing
I have already spent enough time lamenting the fact that many of the buzzed about breweries from New England will not be making the trek to Denver so let's focus on the positive: Night Shift! Santilli is the 6% ABV American IPA from this Everett, Massachusetts brewery. It's juicy (duh) with boatloads of tropical flavors and a huge hop profile.
---
Nellie's Key Lime Caribbean Ale
Taft's Ale House
Okay, this might be the most controversial selection, but what can I say, I have a penchant for Key Lime pie. And, while Taft's in Cincinnati is nowhere near the islands, I'll take my chances. The brewery sources Key Lime juice directly from the Caribbean and adds a dash of coriander. My guess is that "Key Lime" will not be the most unusual flavor I taste in a beer at GABF…
---