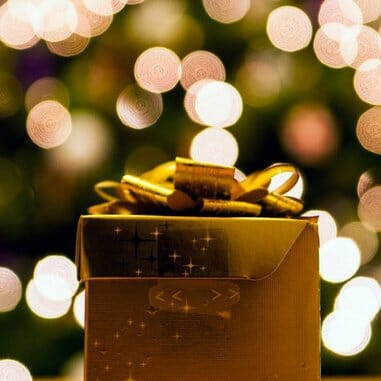 Christmas is on the fast approach, which means it's time to buy all those last-minute gifts you haven't gotten around to quite yet. One powerful tool in my own Christmas shopping this year (and let's be honest, every year) is Amazon Prime, which can have a number of awesome gifts on your doorstep in just 48 hours.
If you're still searching for the perfect gift for the beer lover in your life, here are a few great options that you can still purchase now and have wrapped and ready to go before Santa's arrival. And if you're still searching after this list, nothing beats a great bottle from your secret cellar stash or even a cool seasonal six-pack from your local beer store.
---
If you have a friend that's just getting into beer, then The Beer Wench's Guide To Beer can be a great resource for him or her to learn more. The book takes you through different beer styles, some beer history, teaches you how to taste beer, and offers some killer tips on pairing your favorite brew with food.
---
Sure, you've probably heard of taking a bubble bath with a glass of red wine by your side, but how about taking a shower with your favorite beer. The Sip Caddy is a device for your shower that makes taking your favorite drink into the shower with you a no-brainer. Admittedly, this one has a pretty limited audience that would really use it (or admit they did). That said, it could also make for a hilarious and inexpensive gag gift.
---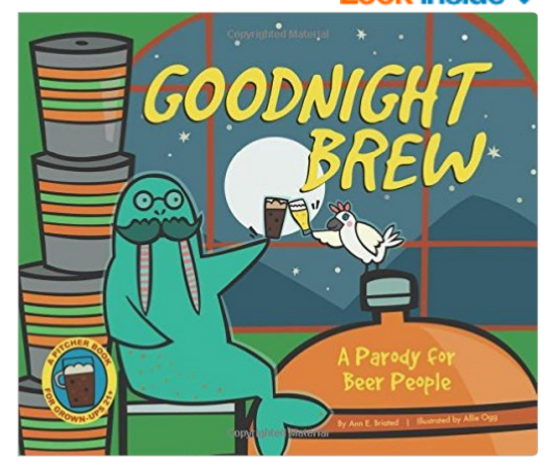 Beer lovers that have kids will love this one. The book is a parody on the children's book Goodnight, Moon. In it, you follow the animals in charges of a brewery as they say goodnight to things like hops, the brew kettle, and an IPA.
---
Kollea Stainless Steel Beer Chiller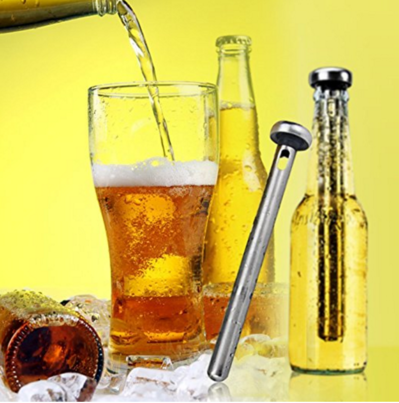 No one wants to drink a warm beer. Kola's stainless steel beer chillers cool your brew from the inside. Just slip one of the thin (previously frozen) poles through the top of your bottle, and be ready to drink a delicious cold beer in just a few minutes.
---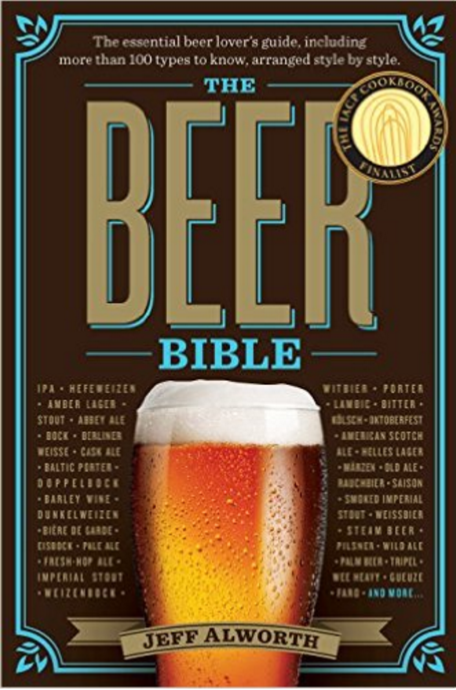 For the beer fan that already knows a ton, the Beer Bible is a must own. The book walks you through everything you need to know about different beer styles, where they came from, and more importantly, how to taste them. It's a great way to expand your knowledge, and works as a handy reference book when you're drinking a style you haven't had a ton of recently.
---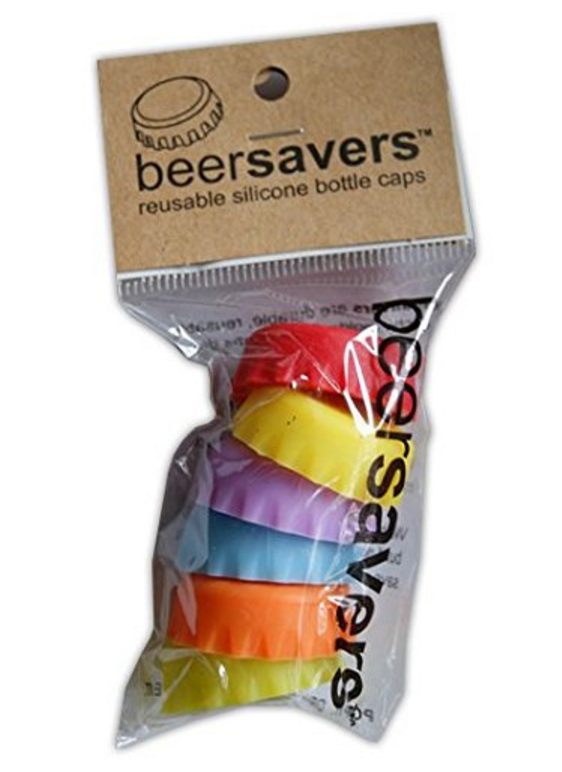 Never let a good beer go to waste. We've all been there. You crack open a new beer only to determine that maybe you shouldn't have one more if you plan on actually making it to work in the morning. Rather than have that beer go to waste, pop one of these bad boys on here and save it until tomorrow night.
---
Mr. Beer isn't a super elaborate homebrew setup, but for someone that wants to get started it can be a great first step. Unlike most traditional systems, Mr.Beer only makes beer two gallons at a time. Brews are extract based, and the kits include everything you need to make a Czech Pilsner and a Mexican lager.
---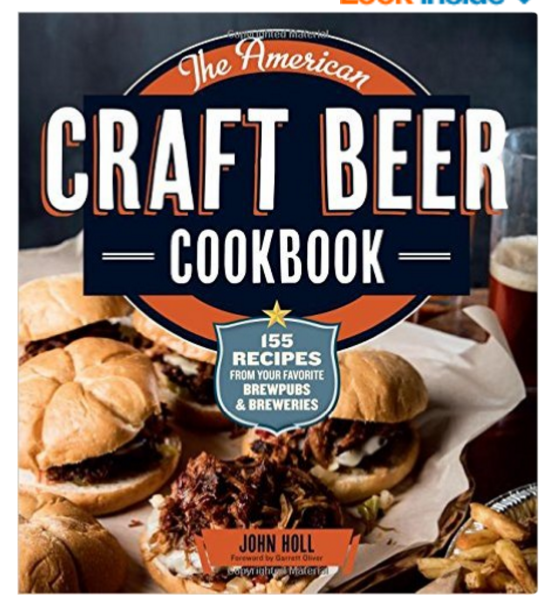 Cooking with beer is the perfect way to take your love of the stuff to the next level. The Craft Beer Cookbook offers some tasty recipes for a ton of different dishes ranging from side dishes and snacks to the main course. it's a great thing to have on hand when you're trying to figure out what you plan on making for a party, or if you just want to have a more adventurous dinner.
---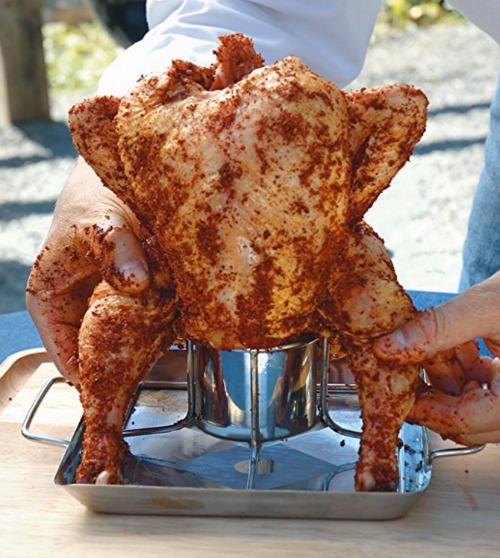 Speaking of cooking with beer, if you have a pal who loves to grill, then this stainless steel beer chicken rack can make for a great gift. The rack can help them cook their bird with their favorite canned brew.
---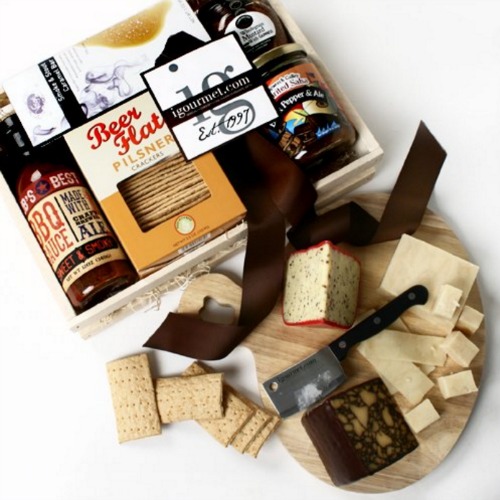 Some things are just better with beer. This epic gift pack include beer-infused crackers, cheeses, and even a smoked stout and caramel chocolate bar. The perfect mix of holiday treats!