Read Modern Times Brewing Co.'s Stirring Letter to Congress on Climate Change
Drink
News
craft beer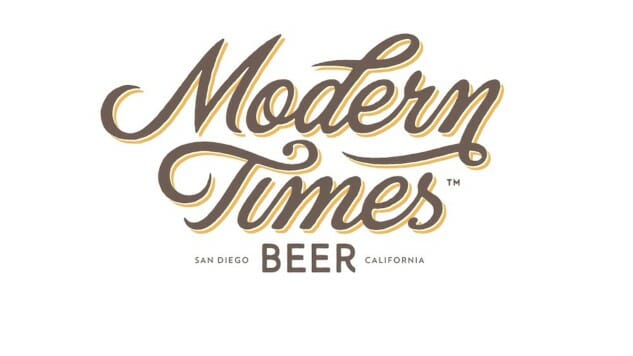 Modern Times is not exactly a brewery afraid to wear its heart on its sleeve. The San Diego stalwarts, who now have locations in L.A., Encinitas and Porland, OR, are known for taking action on issues they believe in, whether it's offering an entirely vegan menu in the brewery taproom or slowly converting the company into employee ownership. Their fans clearly respect the brewery's willingness to take a stand on social issues, and that will now include Modern Times' latest endeavor: A strongly worded missive to Congress, on the issue of climate change.
The brewery sent off a letter, which you can read in full here, to Congresspeople Jimmy Gomez, Suzanne Bonamici, Scott Peters, Kurt Schrader, Susan Davis and Juan Vargas, in which they make an earnest plea for the sort of "Green New Deal" favored by modern political progressives. This type of sweeping legislation would limit U.S. emissions and "decarbonize the economy," with the goal of staving off the massive ecological disasters that an overwhelming majority of scientists have warned us will occur in Earth's near future. Many projections give us only a decade or slightly longer to make many of these changes, in order to avoid disaster.
As the letter reads, with a bit of tongue-in-cheek humor:
In the long term, climate change poses an existential threat to humanity, yes, but more importantly, in the near term it poses an existential threat to our beer and coffee. And that is unacceptable. See, beer and coffee are agricultural products: the barley and hops we use to make our beer require a functional ecosystem to grow, and coffee, well, grows on trees (really shrubs, but you get the point.) The reality is that climate change is already negatively impacting these key ingredients: warming temperatures are increasing disease and pest pressure, while simultaneously bringing about more crop-destroying floods and cataclysmic weather events. This has led to rising costs, the increased use of pesticides and fungicides (which threaten the water we use to brew our beer and coffee), and insecurity in our supply chain.
Taken together, the problems created by climate change will threaten our jobs and the jobs of countless others in the craft beer and coffee industries, long before we're all drowning in boiling sea water. If you believe that a Green New Deal would be expensive, we would like to assure you that the cost of inaction is far greater.
You have the power to head-off this slow-motion disaster by ensuring that a Green New Deal to decarbonize our economy and create millions of high-quality jobs is the top priority of the next administration.
The letter is signed "from the employee owners of Modern Times," which is an impressive slate of names. Who knows if a craft brewery will be able to reach the unfeeling and unresponsive bodies that populate the congressional system—but maybe they will. At the very least, kudos to Modern Times for making the attempt.