Hey Kids, Run the Jewels Have an Official Beer Coming Soon
Images via Twitter (@runjewels), Run the Jewels
Drink
News
Run The Jewels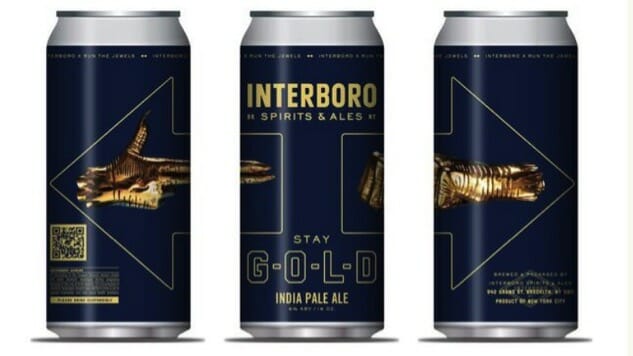 To take a break from chin-checking punks and slaying wack emcees, hip-hop super duo Run the Jewels have announced their own official beer.
"Stay Gold," formulated by both El-P and Killer Mike in coordination with Interboro Spirits & Ales Brewmaster Jesse Ferguson, is a "a smooth, oat-tinged New England IPA" that tops off at 6 percent ABV and features the duo's iconic fist-and-gun hand logo.
The brew makes its debut this Saturday at RTJ's Terminal 5 show in NYC and then pops back up in Charlotte, N.C., on March 13. It's Jamie and Mike's second foray into fermentation after their 2013 partnering with Goose Island at Pitchfork Music Festival yielded a Belgian wheat ale.
If the brew does well on the road, the duo could expand sales and production of the adult beverage. But for now, Mike and El-P seem stoked to have a drink with their name on it. In a story from October, El-P said it's "fucking cool to have a six-pack with my logo on a beer can."
Read Paste's review of RTJ3 here, check out photos from one of their recent shows here, and listen to the namesake song of RTJ's brew below, beneath its brief sizzle reel.