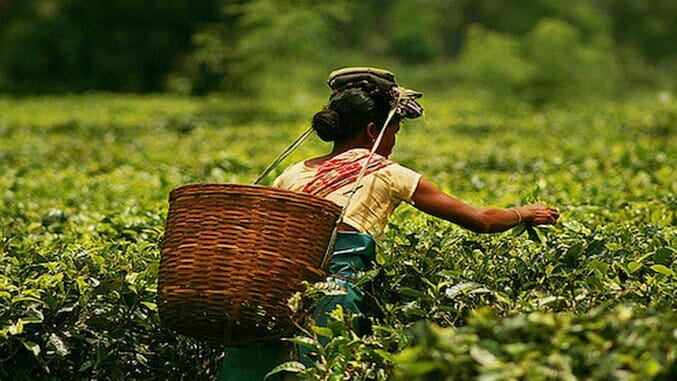 India's most popular drink, tea or chai, as it is known locally, quite literally fuels the nation. According to some estimates, India is the world's largest consumer, polishing off 25 percent of the tea produced worldwide. India's love for tea dates back to the early 1800s and the coming of the British, but even today, a cup of tea is marks the beginning of every new days for most Indians. Whether the thick, milky concoction brewed strong like in the thousands of wayside tea-stalls that dot highways, or the delicate brew reminiscent of the plantation culture of afternoon tea, Indians love their tea and take it very seriously. To merely call it a beverage is to do it a disservice, for tea has firmly wedged itself into a safe place in Indian culture.
A common social icebreaker, offering tea to guests who come home, meeting for the first time over a cup of tea, sharing tea with your business partners are all perfectly acceptable ways to begin or further relationships, for people across socioeconomic brackets. Every region has its own brew, method of preparation and tea drinking rituals too. Comforting and warm in cold, rainy weather, invigorating and refreshing in hot weather, chai is good for every
season and often needs no particular reason.
Historically, Indian fine teas have been used in traditional medicine, long before they became a luxury item. It's no wonder that the British loved being here and turned large swathes of the North Eastern state of Assam and Southern state of Tamil Nadu into lush tea growing estates. These estates continue to generate a huge variety of tea that is shipped around the world. However, to date, many of the tea growing and picking practices are tended to by manual labor and the industry remains antiquated, rife with middlemen between the grower and consumer. Despite this, and the winds of change that have encouraged a popular culture of coffee too (which was once enjoyed predominantly in South India) tea continues to remain the top beverage. However, a new crop of entrepreneurs has emerged, giving tea a contemporary, revived take. And possibly a bright future too.
In 2012, Teabox was founded by Kaushal Dugar. A financial consultant by profession, he hails from a family that worked in the tea business and witnessed the complex processes and systems involving distributors, importers, exporters, auction houses, warehouses, that distanced the average consumer from the joy of a humble cup of tea. The Teabox website states very simply, the story of how it came to be. "The traditional tea route is a long one, beginning in the garden and involving multiple middlemen. It takes between 6-8 months for teas, once produced, to reach the consumer. No one seems to have stopped to ask why. Or attempt a more efficient system."
Teabox is the answer to some of those questions, as it eliminates the long supply chain and has become the single link between producers and lovers of tea.
"The happy consequence is a better price for a much better tea."
Teabox operates on a subscription model that allows consumers to access flavourful concoctions of tea, accessories and tableware, as well as gift collections and a wonderfully managed blog that builds a culture around drinking tea.
Snigdha Manchanda, founder of Tea Trunk, a gourmet brand of handcrafted teas that brings together unique flavours and natural ingredients, says the business of tea has always been looked at as a "commodity trade" in India. "There has been no effort in brand building or creating knowledge and advocacy. This is why even though we are one of the biggest producers in the world, there is not a single global tea brand coming from India."
When Manchanda decided to turn her passion for tea into a profession she sought a formal education but was sorely disappointed. "India without a tea school is like France without a wine school," says Manchanda. The most reputed tea schools are in the U.S. and Canada, thousands of miles away from the estates where one ought to gain hands-on experience. She eventually went to a professional tea school in Sri Lanka, where she studied under the guidance of Japanese tea master, Nao Kumekawa, visited numerous tea gardens, and acquainted her palate to over 2,000 varieties of tea by tasting more than 100 cups of tea a day.
Her in-depth learning has inspired her to create a platform to share this knowledge and she is working on building a network of tea estates to host learning experiences for a global audience. Bringing a refreshingly modern approach to the tea, Manchanda and Dugar are mavericks in the field. But they may be the first among many who can bring new techniques and thinking to revive this age-old industry.
Tea export experts had a lot of cheer about last year as the annual earnings saw a 4.20 percent rise that translated into a gain of Rs. 93.53 crores (930 million). The growing trend of startups like Dancing Leaf, Jugmug Thela and San-Cha Tea, to name just a few, who belong to a new crop of budding brands that bring some exquisite teas to audiences that are increasingly growing aware of the need for high-quality, sustainably-grown produce, gives the industry hope of a fresh lease of life.
The future of India's oldest beverage suddenly looks very good.