Tasting: Barrell Bourbon (Batch 035) and Barrell Rye (Batch 004)
Photos via Barrell Craft Spirits
Drink
Features
whiskey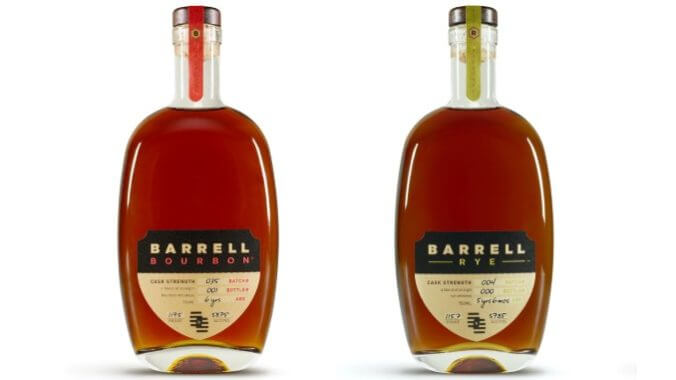 In the last few years, the Barrell Craft Spirits name has been visible all over the whiskey shelf, but in increasingly diversified ways. The ongoing releases of products such as Barrell Vantage, Seagrass, Dovetail, Armida and Gray Label have likely come to define the company in the eyes of many American whiskey geeks, but these kinds of experiments in secondary maturation are never what I've really associated with the company in my own mind. Instead, it's the original numbered batches of Barrell Bourbon that I always think of first with this company–to me, these are the flagship product that put them on the map, with a focus on blending that has become much emulated over the years. These numbered batches have been through various phases of support from both consumers and the company, but it looks as if BCS is getting ready to recommit themselves to the numbered bourbon (and rye!) batches as a key part of the core lineup, while increasing the distinctiveness of each batch by reducing the number of yearly releases from four to two. It might be a good time for drinkers to take note.
At the same time, I'm particularly pleased to see the return of a numbered batch of Barrell Rye Whiskey, a product that hasn't existed in a new batch for more than three years at this point. Considering how much of an impression Batch 003 left in my memory, this is an occasion I've been looking forward to for a while. It's unclear why the company turned away from blended rye batches for so long, be it an effect of the pandemic or just something pushed to the back burner while they focused on the launch of new products like Seagrass and Vantage, but Barrell now returns to a niche where they're producing a particularly unique product for the market. And that is always welcome.
Both of these batches carry MSRPs of $90–though it says $85 on the official site for whatever reason–and are presented at cask strength. Now let's get to tasting and dive more deeply into the makeup of each.
---
Barrell Bourbon Batch 035ABV: 58.75% (117.5 proof)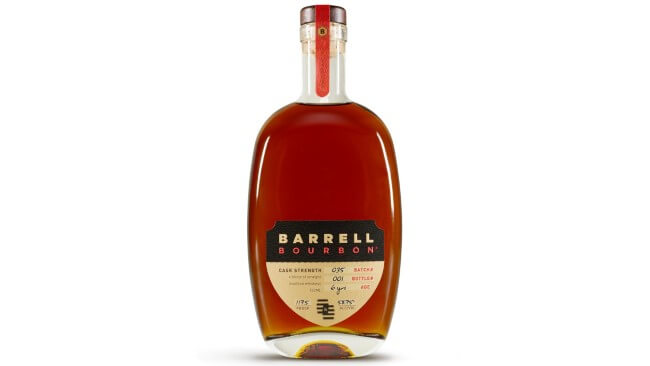 Batch 035 of Barrell Bourbon is pretty classic for the brand in terms of its sources–a blend of Indiana, Tennessee and Kentucky bourbons, between the ages of 6 and 13 years old. This leads to the somewhat misleading labeling of "6 years" as an age statement on the bottle in stores–this is of course the age of the youngest spirit in the blend. In reality, this is a complex blend (as they always are) of 6, 7 and 8-year old bourbon from Indiana, 8 year old Kentucky bourbon and 7 & 13 year old Tennessee bourbon. Barrell has more recently experimented in synthesizing this information to offer a "derived mash bill" that is essentially an average of all the components in the blend–this works out to 78% corn, 18% rye and 4% malted barley, reflecting the likely inclusion of some high-rye whiskeys, and high-corn (and low barley) bourbon from MGP. But to make a long story short, this is a blend of moderate- to well-aged bourbon from three states in a variety of mash bills.
On the nose, this one is very sweet indeed–I'm getting tons of caramel, bruleed banana and vanilla that has a particularly floral characteristic, touching on lavender. At the same time, there's cocoa powder and notably bright fruitiness that verges on tart red berries and more tropical characteristics, finishing with sweet almond paste. This is a very rich nose, but also a complex one that rewards some careful examination.
On the palate, this starts to trend toward spicy oak, with substantial baking spice and cola spice, along with caramel. The rye spice turns a bit hot and tingly, denoting the proof point, with a little chile flake. Snickerdoodles and toasted oak are present, with flashes of berry and the return of those tropical flourishes that are hard to nail down. There is a "fresh" quality to this, with the fruit feeling very bright and not "cooked," as it were. Pretty sweet overall, this is very engaging and complex–there's just a lot to discover in it.
---
Barrell Rye Batch 004ABV: 57.85% (115.7 proof)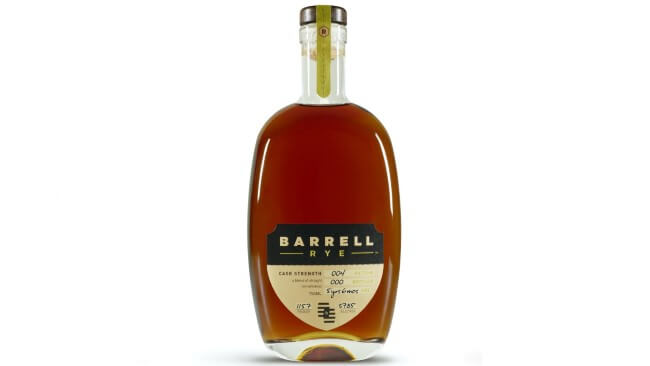 Batch 004 of Barrell Rye Whiskey is a fusion of younger and older rye whiskeys from Indiana, Tennessee, Kentucky and well-aged juice from Canada. It carries a "5 years, 6 months" age statement on the label, but again this misses the inclusion of significantly older components such as 10-year-old MGP rye and 14-year-old Canadian rye. The derived mash bill lands at 89% rye, 7% corn and 4% malted barley, so there's definitely a significant amount of 95/5 and 100% rye present in the blend here.
On the nose, this stuff initially took me aback with some of its genuinely unique notes–it seemed to take me a minute or two before my brain began processing them in a cogent way. What we have here is initially sharp and angular, full of intense herbal and punchy rye character that transcends categorization. There's definitely mint involved, but from there it diverges in really interesting directions. I'm getting more resinous qualities combined with fruitiness, reminding me of something like juniper berry, along with white grape. Over time, you can also pick up more elements that ground you in more familiar territory, with traces of caramel and charred oak, but the stars here are complex herbal character and rye grain.
On the palate, that impression holds true with big rye spice, caraway and mint, though it's sweeter than I was expecting from the nose–this is a sweet herbaceousness, 'ala alpine amaro without the bite, combining with caramel and honey tea, into tobacco and charred oak. A kiss of espresso forms a welcome darker side to the sweetly herbal and grassy flavors. There's some heat, but it's fairly gentle considering the proof. Progressive sips send me down little avenues of floral and perfumey impressions, and then back toward fruit with notes like pear and even olive. Charred oak and espresso ties it all together. This is unusual, but captivating, and I'm liking it more and more with each sip.
All in all, these two batches from Barrell are probably two of the most interesting and individualistic whiskeys I've come across in recent memory. Kudos to the company for continuing to use its blending operation to explore some of the roads less traveled in the whiskey market today.
---
Jim Vorel is a Paste staff writer and resident beer and liquor geek. You can follow him on Twitter for more drink writing.