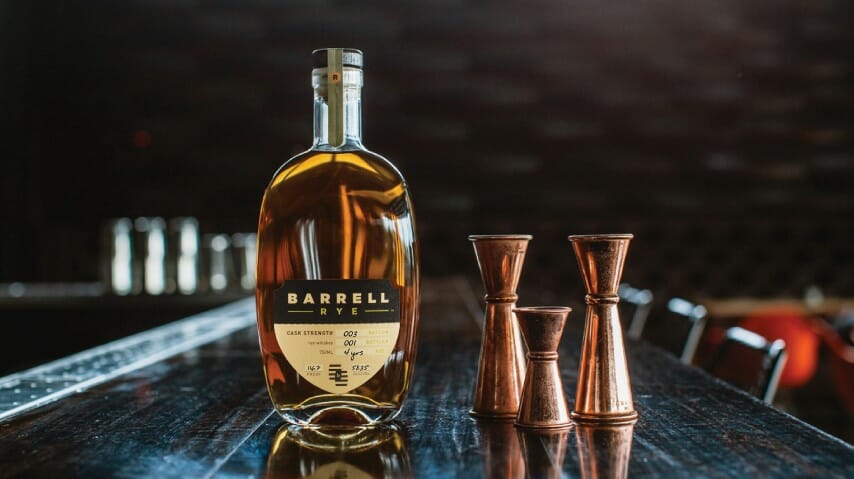 As the American whiskey industry has continued its relentless evolution, there's been an interesting shift in the direction of that most valuable commodity: hype.
Once upon a time, it was the distilleries that elicited the most fervent responses from whiskey geeks. And although popular distilleries like Buffalo Trace will always inspire crazy devotion from the collectors for their limited edition releases, the last few years have increasingly centered that sort of hype and excitement not around the historic distilleries, or even the up-and-coming micros. Rather, it's the blenders who are now often creating the tone of the conversation.
The rise of small, darling boutique blenders charging a premium for their carefully curated wares has been fascinating to see, but it's also produced some stellar whiskey. Companies like Kentucky Owl have risen to superstar status without producing a drop of their own whiskey—although the blenders are always working on building their own distilleries for that extra layer of legitimacy. Still, given the amount of time that creating well-aged stocks entails, most of these companies will be sourcing all (or at least the vast majority) of their whiskeys for years to come. It's all about finding the right whiskeys to source, and then the artful blending of them to create something that is more than the sum of its parts.
Among those blenders, Barrell Bourbon is one of the most widespread and well liked. I've been seeing their bottles in package stores and cocktail bars for years at this point, but their bourbon was something that always seemed to remain on my "I'll have to try that at some point" list. Now, trapped at home like so many other Americans, it seemed like an opportune time to finally explore what Barrell has been doing—and an apropos time as well, considering that Barrell just won a bevy of awards for its bourbon and rye at the 2020 San Francisco World Spirits Competition.
I have samples of the two most recent core releases here: Barrell Bourbon Batch 023, and Barrell Rye Batch 003. Each carries an MSRP of around $90, placing these firmly in the top shelf territory, but each is also well over 100 proof. Let's get to tasting, and see what's been earning all that buzz.
---
Barrell Bourbon Batch 023
MSRP: $90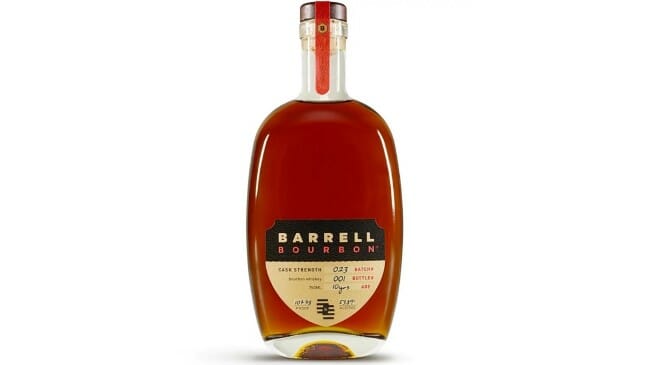 Each batch of Barrell whiskey is typically substantially different from the one that preceded it, showcasing a variety of whiskeys sourced from different states and even countries, with varying proofs and age statements. This latest Barrell Bourbon batch is a blend of 10, 12 and 15-year-old straight bourbons that were distilled in Tennessee, Kentucky and Indiana. The sources aren't always clear, although as with most sourced "Indiana" bourbon, you can assume it's coming from MGP. According to Barrell, "the blend mingled for a couple of months to heighten the lushness and complexity." It's bottled at a robust 107.78 proof.
On the nose here, you can definitely get the sense that this is some older bourbon stocks, with a distinctly toasted character and notes of molasses, old oak, cinnamon and strawberry fruitiness. There's a slight doughiness to it, with a pastry-esque dimension like baking puff pastry, along with hints of rye spice.
On the palate, this one develops more of a nuttier character, with some "nut butter" notes that makes me think of bigger Beam bourbons like Bookers or Bakers. It's not particularly sweet, however, with notes of slightly bitter caramel sauce and strawberry jam, roasted nuts and lots of oak on the back end. Oaky tannins develop late and lend it a bit of balancing bitterness, but not much. Notably, it isn't particularly hot for the 107 proof; the ethanol character is mild and enticing. This is powerful bourbon, but supple at the same time, and actually fairly dry when all is said and done.
Rating: 8.3
---
Barrell Rye Batch 003
MSRP: $90
Rye batch 003 features a truly exotic blend of ryes from all over: Indiana, Tennessee, Canada and Poland, making this the first time I've even heard of Polish rye. Those whiskeys range in age from 4, to 6, to 14 years old, "all with distinct personalities," according to Barrell. I can say with some certainty, however, that they come together to form quite the harmonious whole. This one is bottled at cask strength, 116.7 proof, and won a double gold medal at the 2020 San Francisco World Spirits Competition.
The first thing to note on the nose is the truly remarkable lack of ethanol intensity present here: I can't remember the last time I stuck my nose into a cask strength rye and encountered such an easygoing demeanor and lack of overt booziness. It really is quite surprising, but it allows you to easily access notes of fresh rye grain, pumpernickel bread and caramel-coated green apples. Faint cinnamon plays in the background, with subtle citrus. It's not the most bombastic nose, especially with the alcohol being so mild. Certainly, if you handed this to me blind I would never think it was cask strength just from smelling it.
On the palate, this rye is more explosive than on the nose, and is a very pure expression of the rye grain itself. Slightly bready and mildly earthy, it segues into those same caramel green apples and cocoa powder, along with mixed peppercorns and fennel seed. The alcohol is again dialed far back from where one might expect in terms of the 116.7 proof—it's definitely there in the chest, but I would believe you if you told me it was 100 rather than almost 117. There's a very nice note on the back end, with late-arriving alcohol flavors that lend this rye a sudden burst of red fruit like raspberry, helping to make it more distinctive. This rye strikes me as less full of the "baking spice" notes than some others, instead transmitting more of an intensity of classic rye grain spiciness.
Suffice to say, with an ABV that is so well integrated, this is a dangerously easy drinking whiskey for this proof. I have no doubt that it would make an incredible cocktail, but it would be one all too likely to put you on your ass.
Rating: 8.6
All in all, these are two impressive samples, especially the rye, and they make me excited to experience the differing profiles Barrell will explore in other batches.
---
Jim Vorel is a Paste staff writer and resident brown liquor geek. You can follow him on Twitter for more drink writing.