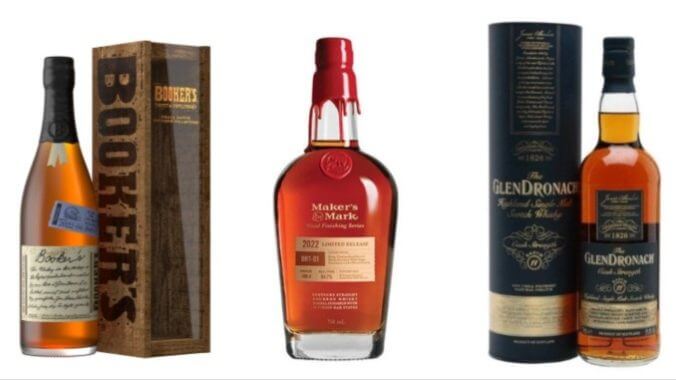 Whiskeys Revisited is a Paste series that gives us a welcome excuse to go diving through the dustier corners of our liquor cabinet to taste bottles we haven't sampled for a while, in search of fresh perspectives. You can see all previous entries in the series here.
---
With the worst facets of the pandemic now hopefully in the rearview mirror, things have gotten at least nominally "back to business" in the spirits world. Regularly scheduled limited release whiskeys have come and gone, the obsession with Buffalo Trace products has continued unabated, and in general things have felt more familiar for whiskey geeks in 2023 than they did in the two years prior.
And when things feel familiar, and spirits writers are operating as they tend to operate with a constant influx of new products to taste, one thing that always seems to get forgotten are revisits to previously released bottles. It's only natural, given that this scene is hyper focused on newness and novelty, but it's also a shame that we don't revisit some of those other bottles in our liquor cabinet more often.
This is the Paste series that gives us an excuse to do exactly that, so let's get to tasting.
---
1. Maker's Mark BRT-01MSRP: $70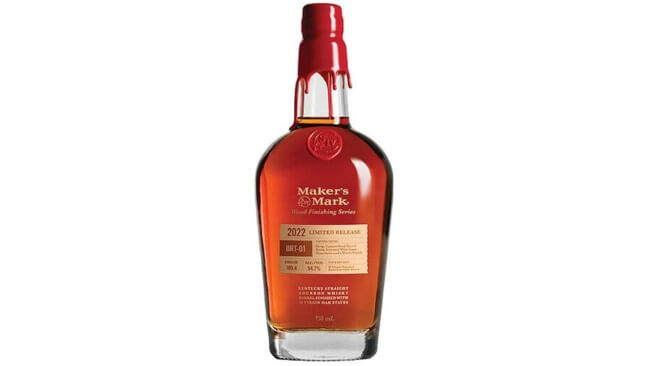 The twin 2022 releases of Maker's Mark BRT-01 and BRT-02 constitute the fourth entry in the company's limited release Wood Finishing Series, all of which play around with the Maker's Mark custom of extracting different flavors from a single mash bill by how the company treats its bourbon staves and barrel management. Unlike some of the previous entries in the series, which developed new types of staves to infuse new flavors, the BRT entries instead explore the effect of hand-barrel rotation (BRT) and temperature in the whiskey-making process, with BRT-01 reflecting the hotter tops of the rickhouses, and BRT-02 the coller bottom. Both entries were very delicious, decadent drams, but I ultimately found BRT-01 to light up my imagination more explosively. Both are bottled at 54.7% ABV (109.4 proof).
Maker's Mark BRT-01 has a frankly incredible nose on it, one of the best bourbon aromas I've come across in recent years. It is rich and extraordinarily buttery–I have never had a bourbon before that evokes baking pastry quite like this one does. The nose is all cinnamon bun or French toast, along with dried fruit (raisin), vanilla and Cinnamon Toast Crunch. All in all, remarkably decadent stuff. On the palate, it's actually a little bit vinous, sweet and spicy, with more clove, pepper and slightly meaty savoriness. Just a flavor bomb from start to finish, more bold and brash than the more delicately spicy influence of the BRT-02. This was a very memorable dram, and I wish I had more of it.
---
2. Glenfiddich 14 Yr Bourbon Barrel ReserveMSRP: $50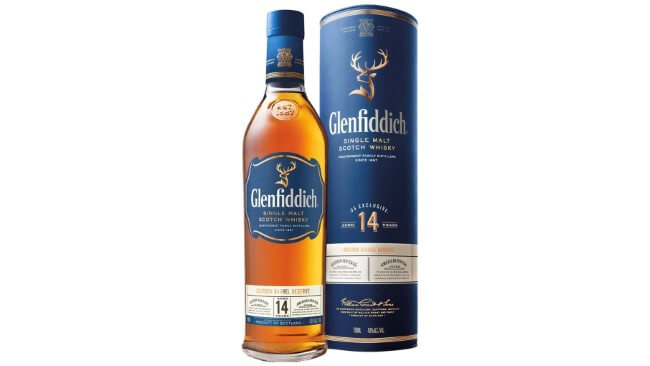 This is exactly the sort of bottle of single malt scotch whisky that once upon a time would have been considered a faux pas of the scotch industry, but is now perfectly commonplace. In years past, the use of newly charred American oak barrels in the scotch world would have been seen as a shortcut, but those old hangups and taboos have slowly but surely faded away. Today, many distilleries–including some of the country's biggest, such as Glenfiddich–make use of every possibly variety of cask, including newly charred oak, especially in the production of younger, non-age-stated (NAS) malts. Here, though, the a secondary maturation in newly charred oak makes conceptual sense as well, because the 14-year-old, age-stated expression of Glenfiddich is dedicated entirely to the transformative effect of American oak and bourbon barrels, which of course start as newly charred oak as well. By finishing this process with a secondary aging in those freshly charred barrels, the company can really accentuate the "bourbon-like" characteristics of the resulting single malt scotch whisky. This is 43% ABV (86 proof).
On the nose, this one is quite redolent in caramel, toffee and honey. There's shortbread biscuit and some butteriness, along with the suggestion of honeycomb, vanilla bean and hints of red fruit. On the palate, this is definitely quite vanilla and toffee heavy, making it an obvious transition from the world of bourbon for those curious about malt whisky. It's moderately sweet, transitioning into a sweet roastiness and espresso-like char, which offers just a touch of drying balance. You certainly get the sense of first-fill bourbon casks, imparting their flavor on an otherwise delicate and reserved malt.
---
3. Buzzard's Roost Smoked Barrel Rye WhiskeyMSRP: $70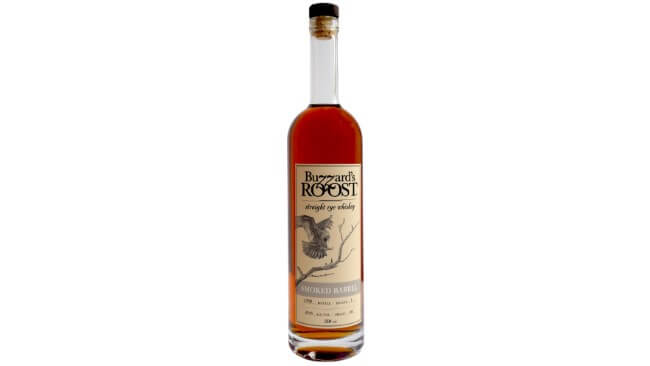 Buzzard's Roost is a Kentucky company with an ethos that revolves entirely around barrel finishes, but rather than simply sticking sourced juice into various other kinds of spirits or wine casks, Buzzard's Roost instead wields a wide array of proprietary, wood-based finishes. All of their whiskeys see a secondary maturation in proprietary toasted, char level #1 barrels, which has a tendency to unlock beautiful spice notes. This recent "Smoked Barrel" sourced rye release, on the other hand, absorbs additional flavors from a barrel that was cold-smoked after toasting. This is a classic 95/5 rye (presumably MGP of Indiana), given a secondary finish in that smoked barrel and then bottled at a stout 52.5% ABV (105 proof).
On the nose, this one embraces the more savory and herbal side of rye, with tobacco and cigar box, along with dried herbs and dill. Fresh cracked black pepper is a major note as well, along with a bit of cocoa, and the suggestion of toffee and mocha. There's a lot of "roast" here to be certain, although one might question whether the roast specifically puts one in the mind of "smoke" specifically–the smoking of the barrel clearly has had a more subtle effect than simply making the whiskey taste like a waft of smoke. What overt smokiness one finds is delicate, accentuating notes of baking spice, while the spicy, herbal rye continues to shine through. Overall, I've had a few Buzzard's Roost expressions that I found more sublime, but fans of their wood/toast profile should still find much to like here.
---
4. Booker's Bourbon Pinkie's BatchMSRP: $90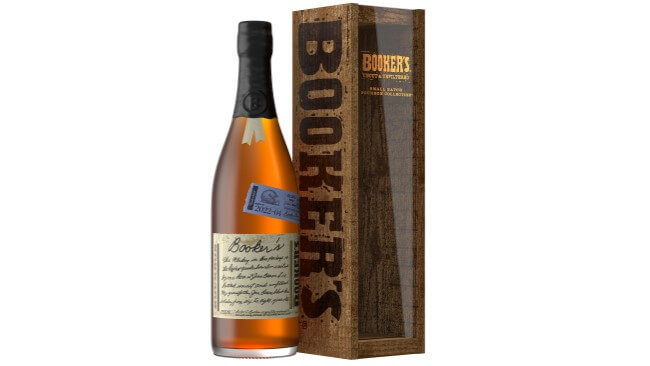 I never quite got around to writing a regular review for this, the final Booker's Bourbon batch of 2022, so I figured this would be a good place to circle back around to it and give it a taste. Pinkie's Batch was the fourth and final Booker's expression of 2022, a good year that saw the Lumberyard Batch end up on our list of the best whiskeys of the year. This one, on the other hand, stands out a bit more for its easygoing nature. Named for Frederick Booker Noe, the father of former Jim Beam Master Distiller Booker Noe, for whom the series is named, this expression is a little younger and a little weaker than other Booker's expressions of the year. Although its 6 years and 10 months would actually be on the older side for Booker's expressions in recent years, it's a little younger than some of the recent Booker's, which have pushed past the 7 year mark. This one weighs in at 61.2% ABV (122.4 proof).
On the nose, Pinkie's Batch presents with classic Booker's notes of heavy caramel, peanut brittle, vanilla and a touch of gingerbread, along with hints of musty oak, rye and brown sugar. The ethanol is notably subdued, which carries forward onto the palate, which is quite sweet, easy and inviting. Tons of caramel and brown sugar can be found here, along with vanilla and honey roasted peanuts, and some herbal rye. Vanilla frosting continues to pop, as this expression is quite sweet, striking me as one of the sweetest in recent memory. All in all, it seems geared to be a crowd pleaser, being also one of the easiest drinking recent Booker's expressions. Perhaps not quite as complex as some of the others, but very easy to enjoy.
---
5. GlenDronach Cask Strength Single Malt Scotch Whisky, Batch 11MSRP: $100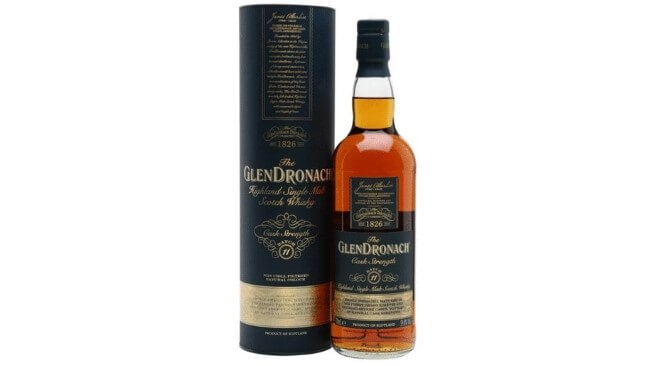 Like any release from The GlenDronach, this is a heavily sherried Highland single malt scotch whisky, the eleventh in their series of cask strength expressions. This one was matured "in fine Pedro Ximénez and Oloroso sherry casks from Andalucía," and bottled at 59.8% (119.6 proof). These releases tend to be luxuriant, decadent flavor bombs that highlight all the best aspects of the distillery's malt and the incredibly sherry casks they have access to, and I expect no less from this one.
On the nose, this expression of GlenDronach Cask Strength Batch 11 presents with rich dried fruit and honeycomb, along with a bit of cracked pepper I don't always find in these malts. It suggests the vinous notes of fortified wine, as well as the oxidized nuttiness, along with vanilla bean and malty sweetness. On the palate, this is fruit, roast and rich all at once, with huge dark and especially dried fruit notes of raisin, prune and dried apricot. There's plenty of treacle, along with vanilla and charred wood, along with sweet espresso and orange citrus. The strong char gives it a slightly drying astringency that lends some balance to the huge amounts of sweetness. All in all, this is hugely flavorful, featuring giant, assertive notes that make it a luxurious sipper.
---
Jim Vorel is a Paste staff writer and resident beer and liquor geek. You can follow him on Twitter for more drink writing.