James Beard Foundation Spotlights Singaporean Food at Annual Fall Gala
Photos by Mark Von Holden/Invision for James Beard Foundation
Food
Features
SINGAPOREAN FOOD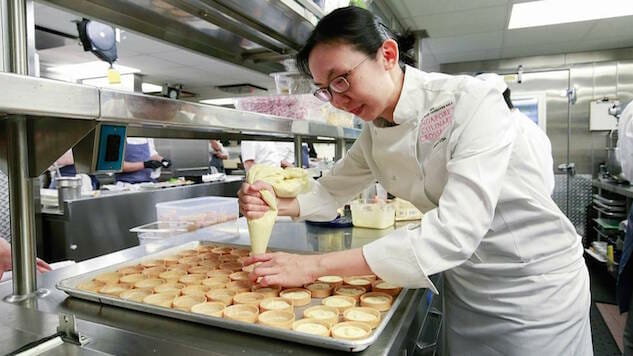 Food isn't without its trends, and Asian cuisine appears to be dominating the conversation. We saw it last year with Filipino food, and this year Singaporean food has received serious hype. It also helps when you have iconic organizations backing you up. Last Friday (November 11), the James Beard Foundation (JBF) held its annual Fall Gala and Fundraiser with the night's theme called "Singapore's Culinary Crossroads", raising almost $250,000 for programming and scholarships. A spotlight from the country's premier culinary organization is a big deal, and it's another milestone win for Singapore.
"Singapore has been very much in the news this year with President Obama welcoming Prime Minister Lee [Hsien Loong] in the White House for a State Dinner," said JBF President Susan Ungaro, also noting when Michelin Guide awarded stars to Singapore's local food venues over the summer. "The time was right for us to do an East and West combination dinner, and it's wonderful when we can celebrate countries that are little a bit more unexplored by people who really love food."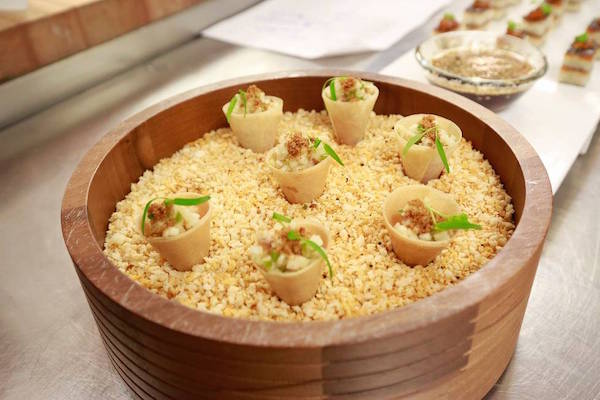 Inside the Rainbow Room at Rockefeller Plaza, Singaporean and American chefs worked together to elevate their respective culinary heritage. "We figured we wanted a few U.S.-based chefs cooking with Singapore's best chefs and that's how we did it," explained Ungaro, who had helped from Singapore Tourism Board in selecting their country's finest chefs. Those chefs are: LG Han of Restaurant Labyrinth, Yew Eng Tong of Ocean Restaurant by Cat Cora and Cheryl Koh of Tarte by Cheryl Koh and two Michelin-starred Les Amis. The US-based host chefs were Rainbow Room's very own Robert Aikens and Pastry Chef Kyung Kim as well as JBF Award Winner chef Alfred Portale of Gotham Bar & Grill and chef, restaurateur and television personality Cat Cora.
As the host pastry chef, Kim assisted Koh and her team in creating a savory Dessert Lounge that featured Koh's Singapore Sling Chocolate Egg Shooters and Kim's Matcha Cakes with Yuzu Curd. Koh, who was named one of Asia's Best Pastry Chefs this year, uses tropical fruits in her tartes to bring out the local flavors. "I haven't been here long enough to see the Singaporean food scene here," said Koh. "But then I think this gala dinner would be a nice way to highlight what we have to offer in Singapore and taste the cuisine and the different spices and tropical fruits and flavors that we have."
And the night's main menu was just as spectacular. The four-course dinner featured a main dish each from Cora, Tong, Han and Portale (Aikens was in charge of creating the tasting menu during the VIP reception prior to the dinner). Cora prepared the Langoustine-Daikon Ravioli with Langoustine Emulsion as the first course; Tong did the second course with Compressed Rougie Duck Foie Gras with Sauternes Jelly; meanwhile, Miso Blue Lobster with Burnt Chile Cream and Black Pepper Tuile was the third course by Han; and lastly Singaporean Braised Beef Short Rib with Coconut Jasmine Rice was made by Portalle as the final course.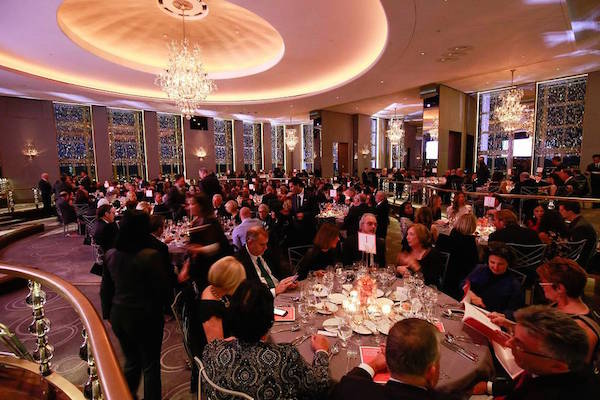 Ungaro called Singapore a "food lover's paradise" citing influences from Malaysia, China, India and more, but it is also the kind of food in which you can't follow its recipe so easily. Just ask Han. The banker-turned-chef explained that one has to grow up eating and tasting Singaporean food to know not only the recipes but the flavors. In his Restaurant Labyrinth, Han said that he is representing Singaporean food through his own eyes while showcasing "innovative interpretations of Singaporean cuisines". He calls his approach "Neo-Singapore cuisine" which represents post-modern cuisine but also respecting the food of his country. "It's about re-exploring and researching the traditions and at the same time pushing the envelope," Han further explained. He also hopes that Singaporean cuisine can follow suit in fame with other Asian cuisines like Korean, Japanese, Chinese, Thai or Indian. "It is a bit of a journey," he added. "We're not just a restaurant. We're here to entertain people and challenge people as well."
Last month, I asked "Are We Having an International Singaporean Food Moment?" and I got my answer that night at the Gala Dinner. But the great thing about certain food or an entire cuisine ascending to the food world is that it isn't just about what makes it so enticing; it's also about, as Han puts it, the journey. Who knows if Singaporean cuisine can eventually be up there with the other Asian cuisines, but right now, Singaporean food is getting talked about as well as garnering recognition abroad and domestically. On the same name as the gala, Singaporean-born chef Simpson Wong's Chomp Chomp was included in Michelin's 2017 list of New York restaurants that earned the Bib Gourmand distinction. And maybe that's where the journey is at this moment for Singaporean food.
Kristina Bustos is a Midwestern-bred writer who likes her food as much as her pop culture. She now calls New York City home. You can find her other work on The Riveter, Digital Spy and Essence. Holla at your girl at @krisbustos.