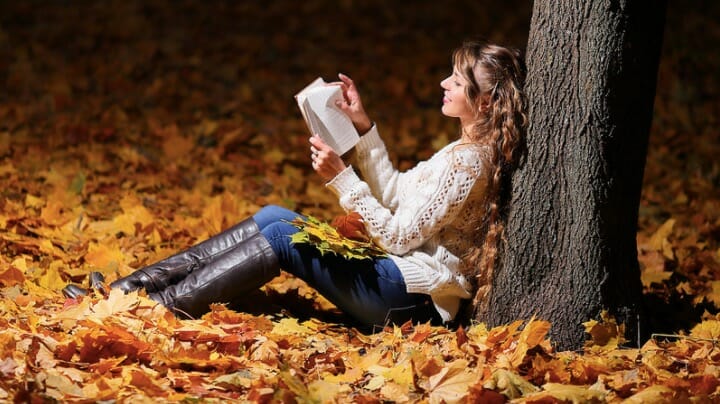 Today, across the planet, we are so glued to technology that we almost can't imagine a day (or for some, an hour) without it. As helpful as technology is for our lives and as beneficial as it is for working, getting around and catching up with friends, it can be just as harmful if you don't set boundaries.
Technology addiction, although not as harmful as, say, meth, can still completely control your life. That's why a digital detox, whether for a day or two weeks, is one of the best things you can do for yourself. Not only will the disconnect give you time to get to know yourself again or reconnect with people you love, it'll give you a chance to actually experience the world around you without the desire to document it. As a girl who is constantly glued to her phone, the idea of a digital detox was once a far-fetched dream. However, after 3 weeks off the grid in South America, I can't even tell you how much the time away from Wi-Fi, computers, phones and TVs changed my entire perspective.
It wasn't easy, but I came back with a deeper understanding of myself, which isn't something I could have found through digital validity on a Facebook post or an Instagram update. If you're ready, here are the ways you can digitally detox—regardless of how completely addicted you are to the world of Wi-Fi, Snapchat stories, Facebook updates and the like. You can do it. Trust me.
1. Set Aside Periods to Disconnect
Going cold turkey from constantly checking your social media pages may seem easy, but if you're addicted to staying connected, the immediate disconnect is probably going to send you into a Xanax-fueled, pass-the-paper-bag anxiety attack. Avoid that, and disconnect in waves instead of all at once for a smoother transition. Set aside daily times to check emails or social media, don't bring your phone to bed, leave your devices in the room during excursions or beach days and set aside "Wi-Fi-free" hours (like 6pm – 8am) so you can reconnect with your family or yourself.
"Set boundaries and stick to them," says Jess Davis, owner of Fork Rebellion, a mindful tech and lifestyle company that works to help others digitally detox. "Batch emails. Pick times when you will read and respond. Then tell people about your new way of communication. It took 9 months until people really knew I meant business. Now there are no questions."
A great way to succeed during these "tech-free" hours is to disable the notifications that are constantly popping up on your phone, tablet or computer. You know the ones: the pings every time someone likes your photo on Instagram, the buzz you get when a new email comes in. Turn those off—at least for the hour—so you can easily keep your digital life at bay while you read, have dinner, take a nap or catch up on TV. For many, this is much easier than just turning the phone off entirely, which can be a little abrupt for serious digital addicts.
"This way you're not going offline entirely but rather choosing when to access your social media sites and networks," said Levi Felix, the co-founder of Digital Detox and Camp Grounded, in a Shape interview.
2. Fill the Void
For a successful detox, you need to fill the time you'd normally spend tweeting, emailing or texting with something equally as rewarding or stimulating. On a wellness vacation, you can manifest this in many different ways. Go for a run on the beach, go to the resort's yoga classes or fitness classes, take a hike, enjoy an excursion or rejuvenate your body and mind with a relaxing spa treatment. Soon enough, you'll forget you're not online.
"By slowing down and stepping away from the virtual world and back into the real world, simple connections to one's world, head, heart, and loved ones are made," says Davis. "Why is this important? People feel lonelier, more stressed, and anxious than ever. The technology that was meant to connect us and simplify our lives, when overused in fact, causes the opposite reaction."
However, if you're not on vacation, the time you spend detoxing can be a little more agonizing. In a way, it's like a breakup. You have to find ways to occupy the time you used to spend (in this case, on the phone, computer or tablet) with someone else, and that can be hard if you're alone in your apartment. The best case for this digitally induced cabin fever is to leave the temptations behind. That means go for a walk, go to a friend's house, watch a movie or head to a library and get lost in a good book.
3. Travel Off the Grid
For those seeking true enlightenment, head to a place that's been untouched by connectivity. St. Lucia, Mexico, and Thailand are widely Wi-Fi free. In addition, many places in the U.S. (like the mountains of the west or the deserts in California) don't have a strong Wi-Fi or data connection, leaving you free to soak up the without any connection bars.
"It's all well and good to go offline for a few days but what we discovered was the vacationers were the same turn and burners as weekend warriors," continues Davis. "Going off the grid is wonderful for a few days but people general hop right back into their old habits upon their return. Our [Fork Rebellion] retreats are designed with programming that allows our attendees the chance to learn how to return to the "real world" with batter habits for their always-on life. Mornings are for wandering, grounding, or face to face covnos over coffee. We get outside and reconnect with nature. After an amazing lunch we are off to learn and re-fall back in love with a non-automated, screened-in, instant life. Connections are made, it's very social, and no digital is needed."
One of the benefits of travel is you can always tailor just how digitally disconnected you are. If you're going on a cruise, simply don't buy the ship's Wi-Fi plan. This will take away any temptation you have to lounge in your room and surf the web, and might even incentivize you to mingle with others at the pool or sit with someone you don't know at dinner.
For other international trips, make it easy by skipping the international phone plan. This will keep you off your phone and email while you're exploring the sights, whether it's a food tour of London or an epic bike ride through the streets of Bangkok. Not having access when you're on the road will make it easier to avoid the screen and just stare at the natural beauty around you.
4. Disconnect in Waves
People who smoke rarely succeed quitting if they simply do it cold turkey and same goes for digital disconnecting. It may not seem as dangerous as a smoking addiction, but it's still an addiction and you should treat your "recovery" the same way you would any other. The key to success in a true digital detox is doing it in waves, so the "shock" of not being online isn't as aggressive.
Mark Griffiths, a PhD and writer for_ Psychology Today_, suggests detoxing in increments, especially if you're one the people who habitually checks their phones or tablets every couple of minutes.
"Go on a 'digital diet,'" says Griffiths. "Start with 15 minutes, then, over time, increase the length of time without checking (say) Twitter, Facebook and emails to about 30 minutes or even an hour. Soon enough, you'll create a new daily habit that includes being able to spend a few hours, or even a day, without the need to be online."
Image: Vladimir Pustovit, CC-BY
Claire Gallam is a writer and photographer with a passion for food and travel. She has spent time in more than 40 countries and hundreds of cities.