Head Back 20,000 Years to the Last Ice Age in New Alpha Trailer
Images via Columbia Pictures
Movies
News
Alpha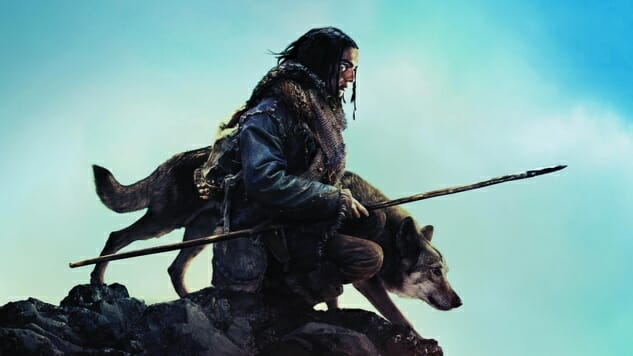 A boy and his dog surviving the dangers of nature—it's a tale as old as time. Well, what happens when you really make that tale as old as time? You probably get something that looks a little bit like Alpha.
Alpha is a forthcoming movie about a boy and his nursed-back-to-health wolf surviving against the external and internal conflicts of life during the last Ice Age—20,000 years ago, specifically … according to the film's synopsis. Stampeding rhino-like creatures, falling through ice, finding friendship in the unlikeliest of circumstances, man bending nature to his will—it's all here in the most Gary Paulsen-like sense. The trailer is full of striking wide shots that show the immense nature of, well, nature on a near-cosmic scale.
Alpha stars Kodi-Smit McPhee (The Road) and is directed by Albert Hughes (The Book of Eli). It is set for release on Aug. 17. Check out the new trailer below.