Watch the Official Trailer for Trolls, Starring Anna Kendrick, Justin Timberlake
Image via Dreamworks/YouTube
Movies
Video
Anna Kendrick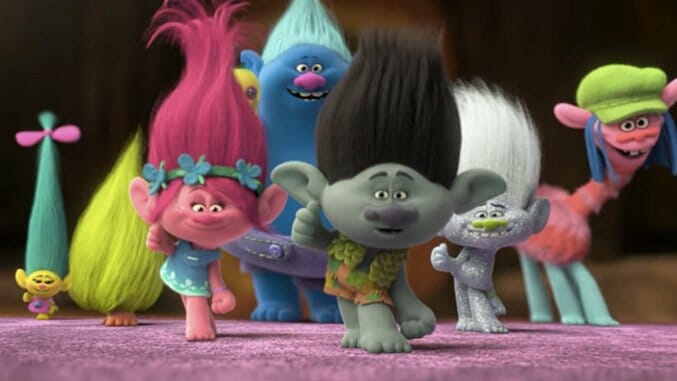 The trailer for Dreamworks' latest animated summer blockbuster Trolls has arrived, which casts Thomas Dam's original dead-eyed dolls as colorful, "overly optimistic" beings.
Justin Timberlake and Anna Kendrick voice main trolls Branch and Poppy, respectively, who are forced to team up after a large-footed monster called a Bergen attacks their home.
Watch the trailer above to catch a fist-bumping rain cloud and plenty of good vibes via Timberlake's recently released single for the movie, "Can't Stop the Feeling." The film is a musical comedy and will feature original material by Timberlake and Gwen Stefani.
Trolls will also feature voice acting from Russell Brand, James Corden, Ron Funches, Zooey Deschanel and John Cleese. The film will open in theaters Nov. 4.