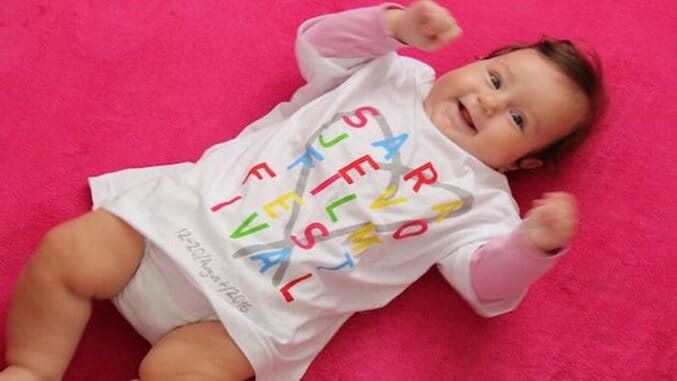 Dream of walking the red carpet in Berlin or strutting your stuff like a star on the Croisette in Cannes?
Sure, these film festivals are heavy hitters in the world of cinema, but there are many smaller festivals where the more intimate environment allows you to get up-close-and-personal with the filmmakers and watch terrific movies.
The following global array of festivals screen hard to find gems. They are held in vacation-worthy destinations, so you'll find plenty to do when the theater lights come up.
The Gold Coast Film Festival (Surfer's Paradise, Queensland, Australia)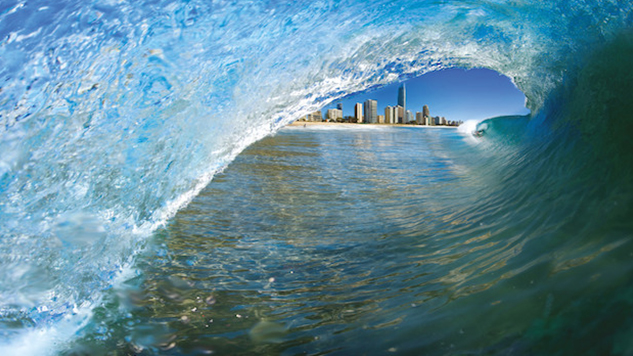 (Photo: Queensland Tourism)
Queensland is known for its stunning seascapes but the Gold Coast is also a hotbed of moviemaking, with recent films like Unbroken and Pirates of the Caribbean shooting here. The Gold Coast Film Festival presents a range of engaging cinematic experiences, from internationally acclaimed features to locally made indies worth seeking. The fesrtival features a variety of free seminars and workshops that will take participants through the nuts and bolts of filmmaking, focusing on practical themes such as movie distribution, so get ready for some sage advice.
When the lights come up: Beaches here will take your breath away so pack the sunscreen. A whale watching tour is a popular way to get out on the ocean and catch a glimpse of the magnificent humpback whales that frequent these waters.
Even if the weather's not cooperating, you'll find plenty to do. Bowling, theme parks, ice-skating and a cat café will provide hours of entertainment. The Surfer's Paradise Beachfront Market gives shoppers something to write home about, with over 100 stalls selling their wares to the soundtrack of the surf.
Torino Film Festival (Torino, Italy)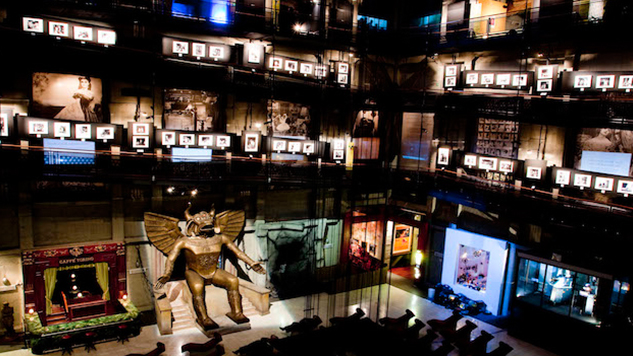 (Photo: Guilio Lapone)
It's tough to be a film festival in Italy, where the Venice Film Festival steals the spotlight, but the Torino Film Festival does a fine job differentiating itself. Held each November, it is more cerebral and less showy then it's flashier big sister, divided into several sections such as the International Feature Films and Documentary Competition. Prepare yourself for a fright at the After Hours section, dedicated to horror and film noir. Italian short film, tributes and retrospectives add spice to the lineup.
When the lights come up: Torino was Italy's film capital until in the early part of the 20th century, when Rome unseated it. The National Cinema Museum is located here, and calling it interactive would be an understatement. Sure, you may just examine memorabilia, but why not soar with E.T., scream as you wander through a haunted house or get in touch with the surrealist Spanish director Luis Bunuel as you watch his films sitting on a toilet-bowl shaped seat?
Torino's Egyptian Museum is the only museum devoted exclusively to the art of Egypt outside of Cairo. The vast collection is a stunner.
Cardiff Independent Film Festival (Cardiff, Wales)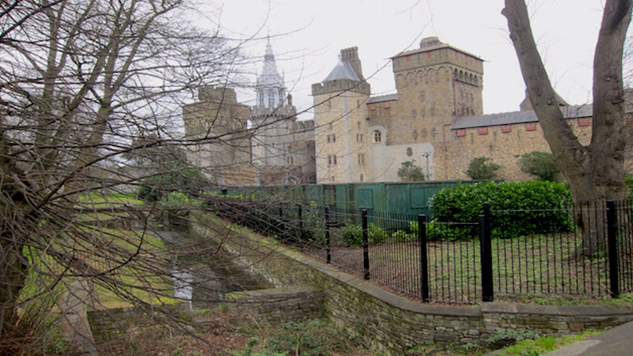 (Photo: Allison Tibaldi)
Each May, the intimate Cardiff Independent Film Festival is a showcase for independent filmmakers, screening both features and shorts (including a robust selection of animated shorts from around the world). The festival's goal is to encourage and nurture emerging talent. With Wales on the rise as a choice film location, this festival is an emerging one to keep your eye on.
When the lights come up: As Europe's youngest capital, Cardiff is high-energy without being overwhelming. Its manageable size makes it a pedestrian's dream.
Explore your Game of Thrones fantasies when you tour Cardiff's own dazzling Gothic castle, located in the heart of the city. Wales has more castles than any other country, so the landscape is clustered with them as far as the eye can see.
The National Museum Cardiff exhibits a dazzling collection of Impressionist paintings, including some Monet water lilies and Degas bronze statues. Admission is free.
Jio MAMI Mumbai Film Festival (Mumbai, India)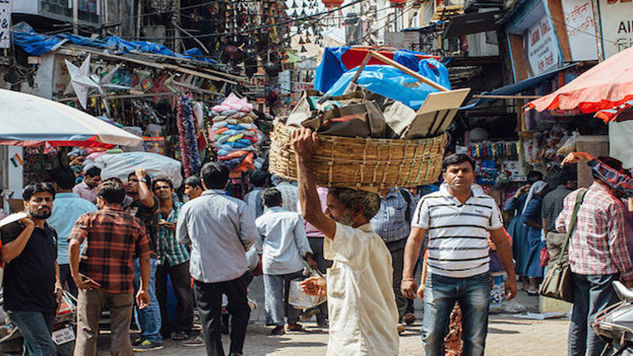 (Photo: Adam Cohn via Creative Commons)
The Mumbai Film Festival showcases cutting edge art house fare alongside genre movies from both Bollywood and Hollywood, showing a fusion of Indian and world cinema. Hollywood movies such as Lion had their Indian premiere here, so expect to see stars walking the red carpet.
When the lights come up: The crowds and chaos of Mumbai are not for everyone, but if it catches your fancy, get ready to fall hard.
The newly re-opened Royal Opera House is looking spiffy after a six-year renovation. The schedule of concerts and performances is exciting and eclectic. The Gandhi Museum and Library gives visitors a deeper sense of Mahatma Gandhi from childhood, up to his assassination.
If you're a true blue fan of Indian cinema, take a ride on an autorickshaw and tour the outrageous homes of Bollywood's biggest stars.
Sarajevo Film Festival (Sarajevo, Bosnia and Herzegovina)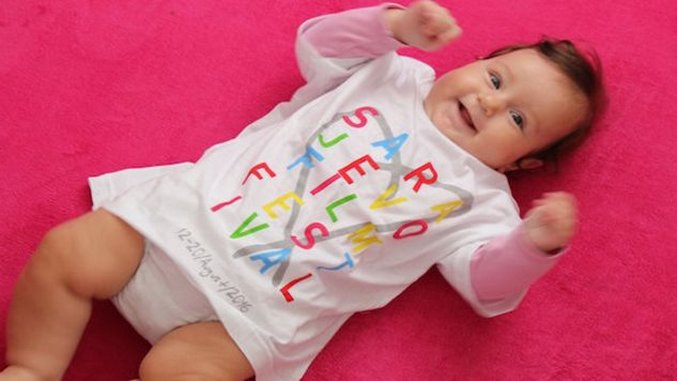 (Photo: Sarajevo Film Festival)
The Sarajevo Film Festival is the largest film festival in Southeastern Europe. Founded in 1995 during the siege of Sarajevo, it is held each August, attracting over 100,000 people to view films from over 60 countries, with illustrious names such as Robert De Niro, Angelina Jolie and Morgan Freeman in attendance. It embraces many genres and media: Feature, short and documentary competitions are held throughout, as are children's programming and open-air screenings.
When the lights come up: With the atrocities of war emblazed in the hearts and minds of locals, a visit to the War Tunnel Museum is paramount and powerful. It affords a window into how people, aid workers and supplies entered the city when it was under siege.
Dokufest (Prizen, Kosovo)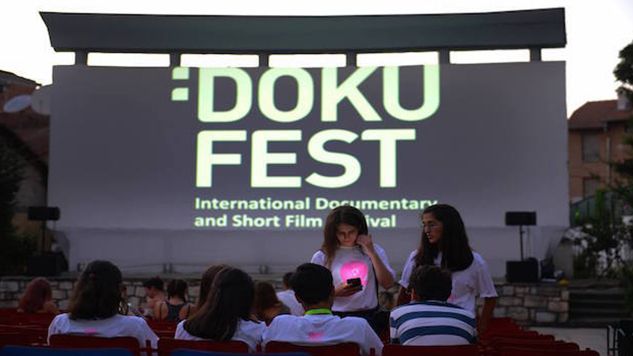 (Photo: Dokufest)
Each August, the town of Prizen attracts international and regional artists and audiences with Dokufest, in which documentary features and short films are the focus. Founded on the promotion of human rights and democratic values through film, Dokufest has grown into a highly respected festival. Its Dokukids screenings aims to inspire children while curated panels and debates explore a range of human rights issues.
When the lights come up: Peaceful Germia Park is the green heart of town. Swim, stroll in the forest and have lunch at a cozy restaurant, or check out an interesting array of statues in this town, including those of Bill Clinton and Mother Theresa. Or head to the bazaar and soak in the color, sights and sounds of local life.
Mix Copenhagen (Copenhagen, Denmark)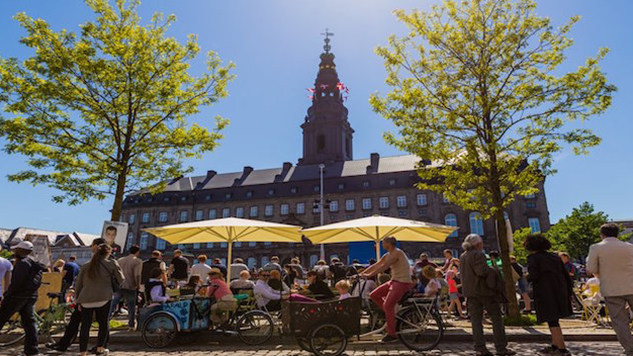 (Photo: Copenhagen Tourism)
Mix Copenhagen is one of the oldest and most respected LGBTQ film festivals in Europe., which, since is founding in 1986, has screened films exploring sexual identity and gender. Held each autumn, Mix actively seeks works that shake up societal expectations, so prepare to be wowed. The jury awards prizes to the best feature-length, short and documentary film, while the Bent award gives a prize to a Danish filmmaker who has portrayed homosexual, bisexual or transgender people in a credible way.
When the lights come up: Tivoli Gardens is an amusement park with exotic architecture, lush gardens and a fairytale atmosphere. Rides range from nostalgic to adrenaline pumping.
Since locals live on the seat of their bikes, and cycling is the best way to see this city, get ready to pedal. Flat terrain makes it easy, too.
Festival do Rio (Rio de Janerio, Brazil)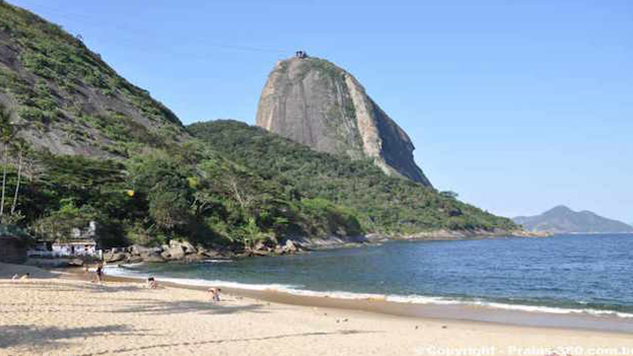 (Photo: Rio Convention Bureau)
The selection of Festival do Rio includes international films having their Brazilian premiere, cult movies, Latin American cinema, midnight documentaries and much more. Held in late September or early October, the festival screen films throughout throughout this beautiful city. Expect that the early spring Southern Hemisphere weather will be super.
When the lights come up: Whether you choose Ipanema, Copacabana or Leblon Beach, hanging out at one of Rio's stunning urban stretches of sand is an excellent way to glimpse local life. From bikini bodies to pick-up football games, don't miss it.
The Jardin Botanicoz is one of the most varied collection of flora in South America. With 6,000 indigenous and exotic species present, it's a floral sanctuary where you can smell roses and a whole lot more.
---
Allison is a travel and food writer based in NYC. Her work has been published in The New York Times, CNN, off Metro, USA TODAY-Go Escape and Dave's Travel Corner.