Emile Hirsch is a Grizzly Shut-In in the Trailer for Sci-Fi Thriller Freaks
Well Go USA Entertainment/YouTube
Movies
News
Freaks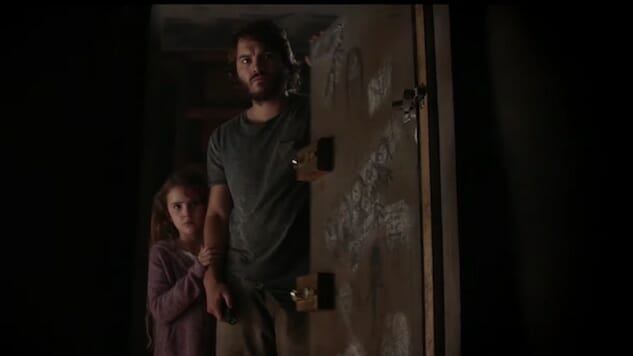 International film festival darling Freaks has received another trailer, and we still have no idea what is going on.
From Kim Possible co-directors Zach Lipovsky and Adam Stein, Freaks follows Emile Hirsch as a shut-in father who shelters his 7-year-old daughter in an abandoned house and incessantly warns her not to go outside. The catch is in the form of Bruce Dern's formidable ice-cream man character, who lures the child to escape the house and into the back of his truck.
But Freaks isn't your run-of-the-mill Halle Berry abduction-thriller landfill. There's some supernatural business going on, some torture and brutality peppered in—but we're purposefully kept in the dark about whatever apocalyptic/catastrophic/eschatologic happenings are keeping Hirsch and his child locked away in their house. For what it's worth, the film has been likened to X-Men, so make of that what you will.
Also starring Grace Park and Amanda Crew, the film debuted at Toronto International Film Festival this year and took home awards at the Brussels, Vancouver and Paris International Film Festivals.
The film is set to release Aug. 23, and you can check out the trailer below.