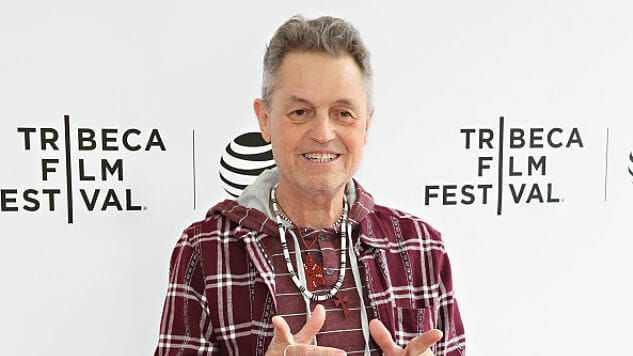 Jonathan Demme, the filmmaking titan whose 43-year directorial career spanned the gamut from music documentary to Oscar-winning horror to intimate family drama, has passed away at 73.
Earlier this morning, IndieWire reported that, based on a source close to Demme's family, the director had succumbed to esophageal cancer, for which he was treated in 2010, but which recurred in 2015. Demme's passing has since been confirmed by various other sources.
Demme's legendary filmography features several benchmarks of American cinema. Among his most adored works is Talking Heads concert film Stop Making Sense, which, in the way it uses cinematic techniques to add new and joyous dimensions to the experience of watching live performance, is often considered the greatest music documentary ever made. A little less than a decade after that film's release, Demme completely switched gears to helm The Silence of the Lambs, which put Anthony Hopkins' inimitable Hannibal Lecter into the pantheon of movie villains and became the third movie in history to win the Oscar "grand slam" of Best Picture, Director, Actor, Actress and Screenplay, behind only It Happened One Night and One Flew Over the Cuckoo's Nest. Two years later, Demme's Philadelphia took home Oscars for Best Actor and Original Song.
Demme was prolific right up until his passing, with Ricki and the Flash hitting theaters in 2015 and the surprisingly great Justin Timberlake + The Tennessee Kids, his final film, following a year later.
Demme is survived by his wife Joanne Howard and their three children Ramona, Brooklyn and Jos. The film community, already reeling from this momentous loss, will continue to feel Demme's absence in the years to come. There will never be another filmmaker like him.