Justice League Reshoots Are Giving Superman a Headache (and a Mustache)
Image via Warner Bros. Pictures / DC Comics
Movies
News
Justice League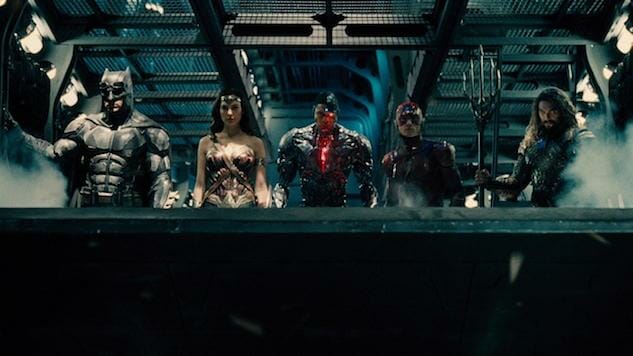 The DCEU films are at something of a crossroads. While all of their films have been commercial successes, they'll only be able to coast on the appeal of their properties for so long if the movies continue to suck as hard as they (mostly) have. While the success of Wonder Woman has bought them a little time, Justice League has the potential to make or break the franchise for years to come. As such, DC is sparing no expense to make sure the forthcoming film is as good as it can be.
While most films of Justice League's size experience some level of reshoots that tend to cost between $6-10 million, according to Variety, Justice League's new scenes are requiring an eye-watering $25 million.
To be fair, some of this likely extends from the difficulty of switching directors from Zack Snyder to Joss Whedon midway through filming as a result of Snyder's family tragedy. This new round of extra shooting also brings up the question of whether Whedon will be entitled to a co-directing credit given the months he's spent on the film. As of now, he isn't expected to be credited in this way.
On top of all of this, the reshoots are creating problems for the cast. Not every actor has a bunch of extra free time to perpetually reshoot films that were supposed to have wrapped up. Most notably, Superman (Henry Cavill) is hopping between Justice League and the forthcoming Mission Impossible 6 sets to simultaneously film both movies as best he can. Hilariously, this means that the mustache Cavill grew for MI:6 will have to be digitally removed for Justice League.
Or—hear us out—digitally add the 'stache to the older scenes and finally take Superman in the bold, new direction we've been promised for so long. You owe America at least that much.
Justice League is due out on Nov. 17. Watch the latest trailer here.