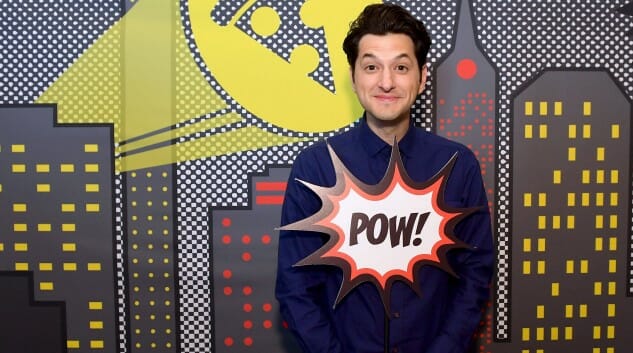 When you look at Jean-Ralphio Saperstein, do you see the spiky blue visage of Sonic the Hedgehog?
Well, someone at Paramount apparently does, as the former Parks and Rec star has been tapped for the role of voicing the world's most famous hedgehog in the upcoming feature film adaptation of the classic Sega game first released in 1991. He joins James Marsden, Tika Sumpter, and Jim Carrey, who will also be starring in the CGI/live-action hybrid film. Carrey is playing Dr. Robotnic, Sonic's classic arch nemesis, in a role we can only assume will allow him to ham it up to the fullest. The film is directed by Jeff Fowler, who was Oscar nominated for his 2005 animated short "Gopher Broke," with Deadpool director Tim Miller exec producing.
Schwartz isn't exactly new to voicework, currently starring as Dewey Duck in the Disney Channel's revival of Duck Tales. He's also pegged to play Ninja Turtle leader Leonardo on Nickelodeon's Rise of the Teenage Mutant Ninja Turtles, and appear in the flesh in the upcoming Kevin Hart comedy Night School.
As for what a combination CGI and live-action Sonic movie might look like … we have no idea. The description leaves us afraid of some uncanny valley possibilities, but as long as they load the game with classic Sonic tracks, we should come out fine. Note to producers: The inclusion of "Green Hill Zone" is an absolute must.
Sonic the Hedgehog currently has a release date of Nov. 15, 2019. We'll be very curious to see a first trailer for this one. In the meantime, dive down the rabbit hole of Sega Genesis music nostalgia below.