Alicia Vikander Pushes the Limits in New Tomb Raider Trailer
Image via Warner Bros. Pictures
Movies
Video
Tomb Raider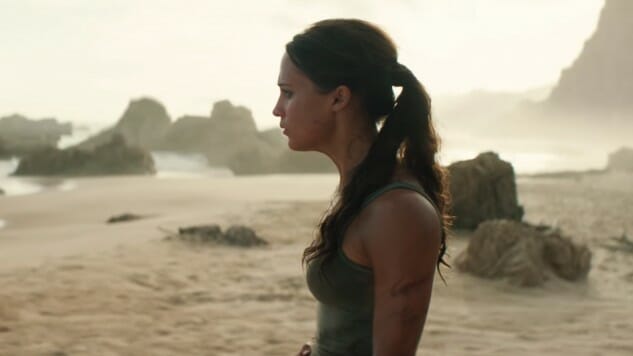 Academy Award winner Alicia Vikander will bring Lara Croft back to the screen in the highly anticipated adaptation of Tomb Raider. The film is based on the 2013 videogame series reboot.
From the looks of this trailer, it appears the film will follow the videogame fairly closely, unlike so many previous videogame adaptations, including the most recent Assassin's Creed starring Michael Fassbender. Vikander won an Oscar for Best Supporting Actress for the 2015 film The Danish Girl opposite Eddie Redmayne. Alicia follows fellow Oscar-winning actress Angelina Jolie, who first played the titular role in the 2001 and 2003 films Lara Croft: Tomb Raider and Lara Croft Tomb Raider: The Cradle of Life.
The film co-stars Dominic West as Lord Richard Croft, her father, who disappears, thus sending Lara into a death-defying adventure. Walton Goggins and Kristin Scott Thomas also co-star.
Her legend begins March 16, 2018. Watch the new Tomb Raider trailer above and the previous trailer here.