Venom Breaks October Box Office Record with $10 Million Thursday Preview
Images courtesy of Sony Pictures
Movies
News
venom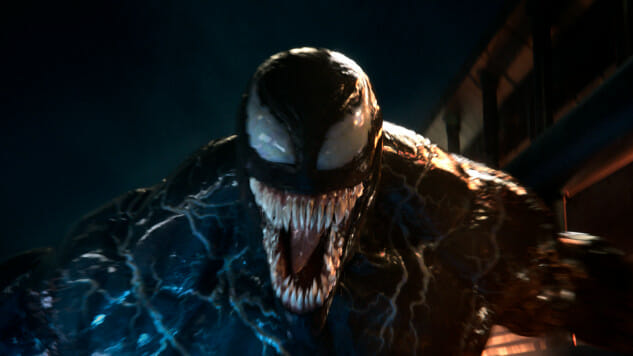 Fans were wondering whether Sony could draw crowds to a Spiderverse movie without Spider-Man, and at least for now, it looks like they've pulled it off.
Venom, starring Tom Hardy as the titular Spider-Man villain, took in $10 million last night, breaking the October box office record for Thursday previews, according to Box Office Mojo. The record was previously held by Paranormal Activity 3, which grossed $8 million in previews back in 2011.
Early reviews for Venom didn't inspire much confidence that fans would turn out for the standalone, PG-13 villain origin story. Many critics, including Oktay Ege Kozak for Paste, came out with middling to negative reactions, and even the most positive reviews didn't show much enthusiasm for the movie.
The rollout for Venom has also been a bit of a shrug, with fans let down by an underwhelming first teaser released back in February, and star Tom Hardy warding off potential viewers as recently as this week, when he told interviewers his favorite parts of the movie had been cut.
Sony is currently projecting a $55 million opening for Venom, which would put it just behind the $55.7 million October opening weekend record set in 2013 by Gravity.
For the rest of the weekend, though, there are a few factors that suggest Venom might not fare as well. Superhero movies, and especially poorly reviewed ones, tend to be front-loaded, and Venom faces big competition against the much-hyped A Star Is Born, which came in second with an impressive $4.55 million in previews so far. Thursday previews also began earlier than usual, at 5 p.m., rather than the standard 7 p.m. first showtimes.
So far, Venom has beat the odds, but there's still has a lot left for it to prove before the weekend closes.