With Labor Day in the rearview mirror and another summer in the books, it's time to look ahead to jacket weather, changing colors and pumpkin-spiced everything. But the part of fall we're most looking forward to is the slew of new album releases on tap for the coming months.
Whether it's not one but two new albums from a certain legendary Purple One or highly anticipated sophomore efforts from the likes of Foxygen and Run the Jewels, there's something for everyone to look forward to. Here are the 25 fall records we're most excited about, in order of release date.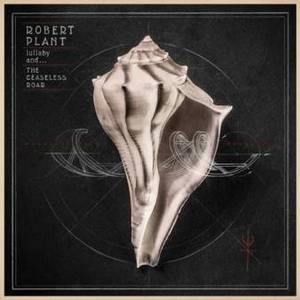 Robert Plant, lullaby and…The Ceaseless Roar
Release date: Sept. 9
lullaby and…The Ceaseless Roar looks to be a departure in more ways than one for the Led Zeppelin frontman. He's swapped out his Band of Joy for a new group—The Sensational Space Shifters—and he describes the album's sound as "very crunchy and gritty, very West African and very Massive Attack-y." Check out the first single, "Rainbow," here.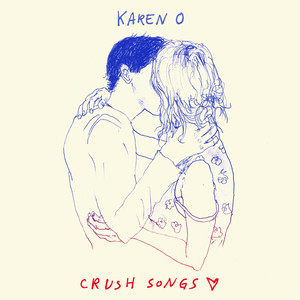 Karen O, Crush Songs
Release date: Sept. 9
Karen O prefaces her first solo album with the following explanation: "When I was 27 I crushed a lot. I wasn't sure I'd ever fall in love again. These songs were written + recorded in private around this time. They are the soundtrack to what was an ever continuing love crusade. I hope they keep you company on yours." Stripped-down and lovelorn, Crush Songs features recordings from 2006 and 2007 by the Yeah Yeah Yeahs front woman. Check out the "Day Go By" video here.


Ryan Adams, Ryan Adams
Release date: Sept. 9
Ryan Adams' upcoming eponymous release, his 14th solo LP, is the first we've heard from the songwriter in two years. Give a listen to first single "Gimme Something Good" here.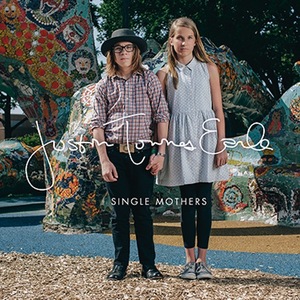 Justin Townes Earle, Single Mothers
Release date: Sept. 9
Single Mothers is a new beginning for Justin Townes Earle in many ways. It's his first album for Vagrant Records, but more importantly, it sees him tackling new themes of sobriety and marriage as he settles into another, calmer chapter of his life. Listen to single "White Gardenias" here.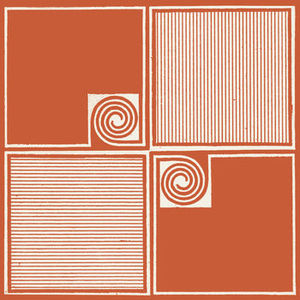 Allah-Las, Worship the Sun
We've been dying to hear the sophomore effort from the Allah-Las since way back in January when they dropped the "Every Girl"/"Had It All" single. We even dubbed the former one of our Top 3 songs of the year so far. Now our long wait is almost over. In the meantime, check out Worship the Sun's "Buffalo Nickel" here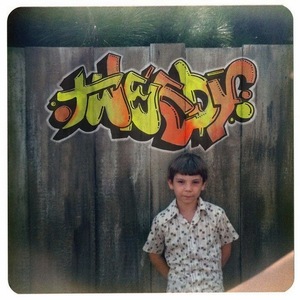 Tweedy, Sukierae
Release date: Sept. 23
Jeff Tweedy hasn't exactly been hesitant to share sneak peeks of Sukierae, a family affair with his son Spencer that features guest spots from Lucius' Jess Wolfe and Holly Laessing. We've already heard High As Hello, Summer Noon, I'll Sing It and much more. Now, on top of all that, you can hear "Flowering" here.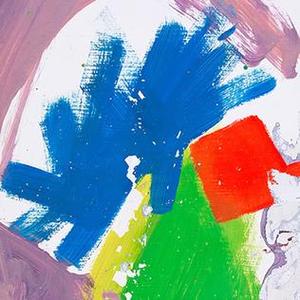 Alt-J, This is All Yours
Release date: Sept. 23
Following the departure of bassist Gwil Sainsbury earlier this year, the path of Alt-J could have gone in numerous directions. However, if the first single from the band's sophomore effort suggests anything, the trio has risen to the occasion. The song echoes familiar sounds against brand new backdrops, but if you listen closely, you'll pick up on new elements filling the space, such as heavier hitting horns, whispers that fit into the looser vibe of this new Alt-J. Check out "Hunger of the Pine" here. —Zohair Hussain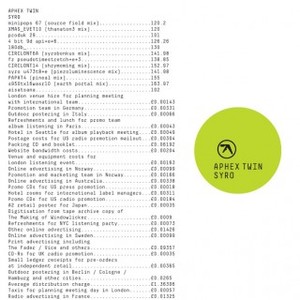 Aphex Twin, Syro
Release date: Sept. 23
Richard David James is a titan of electronic music, and Syro is his first bonafide studio album in 13 years. It'll be fascinating to see if the rise of EDM in recent years has influenced Aphex Twin at all or if he'll continue to march to the beat of his own drum machine.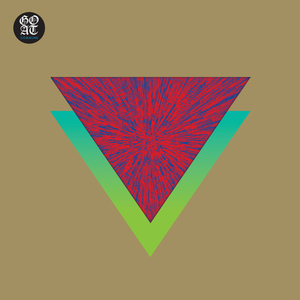 GOAT, Commune
Release date: Sept. 23
We first caught wind of this psychedelic Swedish collective at Bonnaroo this year and have been eagerly anticipating their new album ever since. Shrouded in secrecy, the members of GOAT choose to keep their identities hidden, revealing only that they hail from the tiny village of Korpilombolo, located north of the Arctic Circle. But their music—a dizzying blend of world influences—speaks for itself.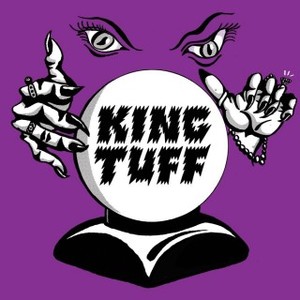 King Tuff, Black Moon Spell
Release date: Sept. 23
We declared his last album to be one of the best of 2012, and we can't wait to see what Kyle Thomas has up his sleeve for his third LP. Check out the title track, "Black Moon Spell," here.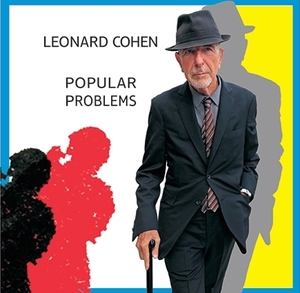 Leonard Cohen, Popular Problems
Release date: Sept. 23
There aren't too many artists who celebrate their 80th birthday by putting out a brand-new album, but Leonard Cohen's 13th studio album is slated to drop just two days after he becomes an octogenarian. Time hasn't yet caught up with the legendary songwriter, though. Listen to "I've Got a Secret" here.


Perfume Genius, Too Bright
Release date: Sept. 23
Mike Hadreas, who operates under the moniker Perfume Genius, has built up a strong reputation for crafting some of the most bold, confessional indie pop out there. His 2012 album Put Your Back N 2 It was a poignant crop of songs, tied together by a wistful piano and Hadreas' grief-stricken melodies. His new LP, titled Too Bright, appears to be a significant departure for the songwriter. Hadreas told Paste back in May that the album is "…more experimental, darker, louder, weirder…" Watch him perform two songs off the album here. —Chris Powers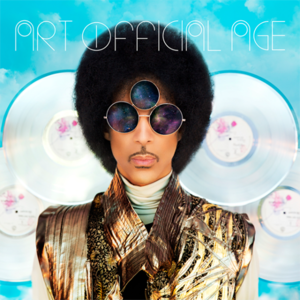 Prince, Art Official Age and Plectrum Electrum
Release date: Sept. 29
We'll all agree that it's been too long since a proper Prince LP, so the Minneapolis songwizard is making it up. Early today, Prince announced that two offerings will be available on Sept. 29, which marks his first LPs since 20Ten (that's four years ago, if the title didn't give it away). First, there's Art Official Age, a 13-track offering under Prince's name with some help from Joshua Welton. The second release is a collaborative album with his band, 3RDEYEGIRL, titled Plectrum Electrum, which will include the lead single "PRETZELBODYLOGIC." Though he's been playing with 3RDEYEGIRL for years, this will be the collaboration's recorded debut. If the titles are any indication, the offerings are perfectly Prince—and his caps locks key is broken.—Tyler Kane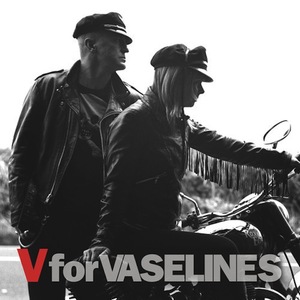 The Vaselines, V for Vaselines
Release date: Sept. 30
We last heard from The Vaselines—a favorite of Kurt Cobain—with 2010's Sex With An X, decades after their highly influential 1989 debut. Thankfully, we don't have to wait quite as long in between albums this time around. V for Vaselines was apparently inspired by a Ramones cover band Eugene Kelly caught in Glasgow, so expect plenty of short punches to the gut with this one.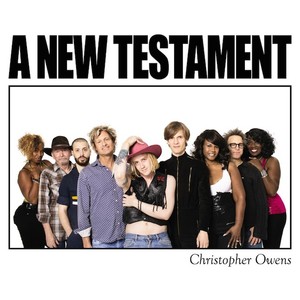 Christopher Owens, A New Testament
Release date: Sept. 30
The former Girls frontman returns with a follow-up to last year's solo effort, Lysandre. He's already teased tracks like "Stephen" and "It Comes Back to You." Watch the video for "Nothing More than Everything to Me" here.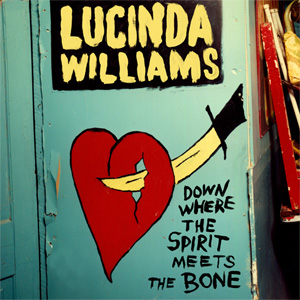 Lucinda Williams, Down Where The Spirit Meets the Bone
Release date: Sept. 30
Lucinda Williams has lent her voice to a variety of projects this year, with and without her guitar. She spoke out for songwriter royalties in front of the House of Representatives and is set to headline the Way Over Yonder festival in September. For the multi-Grammy Award winner, all of this pales in comparison to Down Where the Spirit Meets the Bone, the double album that takes its title from one of her father's poems. "Compassion" was published in 1997 and is the first of Miller Williams' works that Lucinda has set to music. It will be Williams' first release on her Highway 20 Records label.—Julia Cook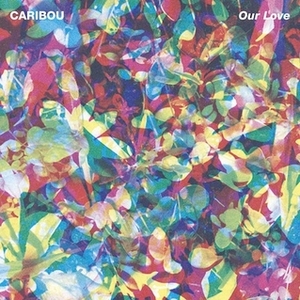 Caribou, Our Love
Release date: Oct. 7
Dan Snaith, synth artisan behind Caribou, has been staying busy in the past two years. His schedule boasted seven-and-a-half-hour DJ sets, a tour with Radiohead, and recording the forthcoming Our Love. The record was recorded in Snaith's basement and uses the introspective narrative of his earlier work as a jumping-off point, expanding his reach to include the EDM influences he's accrued in the recent past. The lead single, "Can't Do Without You," is a looping piece that uses soft beat drops to lead the listener through its synth variations.—Julia Cook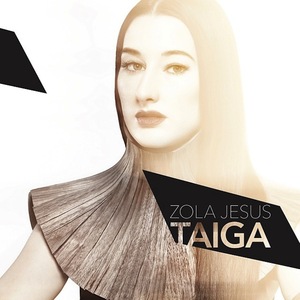 Zola Jesus, Taiga
Release date: Oct. 7
Taiga's first single, "Dangerous Days," showcases a transition for Nika Roza Danilova. In fact, the whole album thrives on a sense of clarity for the singer/songwriter. The album name itself is the Russian word for "forest," something Danilova feels is close to her. "It represents a feral, untapped world that could happily exist without us," she says. "There are taiga forests in Northern Wisconsin where I was raised, and also in Russia where my ancestors are from, so it also feels very native." Listen to "Dangerous Days" here. —Brittany Joyce


Foxygen, …And Star Power
Release date: Oct. 14
This is a big one for Foxygen. The band's coming off kind of a rough year, and instead of cracking under the pressure or disappearing into the ether, they're back with a double album, the 24-track …And Star Power. Check out "Cosmic Vibrations" here.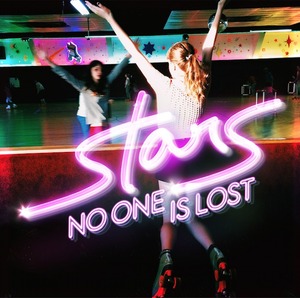 Stars, No One Is Lost
Release date: Oct. 14
The promo materials for No One Is Lost make it sound like its fall release date is no accident: "The first day of school carries the fear, the thrill, the nerves and the new," the band writes. "Summer evaporates into hallways, lockers and knapsacks. Chances for gangs and that perfect crush. Hope you had a good one today kids. If you did, if you didn't, close your eyes get your headphones on, lie on the floor and open your heart to September. No one is lost…so turn it up."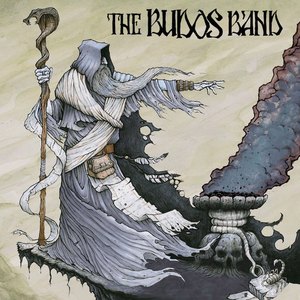 The Budos Band, Burnt Offering
Release date: Oct. 21
Daptone Records' self-dubbed "lords of evil funk" are back with Burnt Offering, their first album in four years, which hopefully will feature more of the psychedelic soul and demonic grooves they've made their calling card.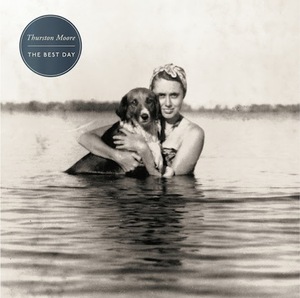 Thurston Moore, The Best Day
Release date: Oct. 21
For The Best Day, his follow-up to 2010's Demolished Thoughts, Thurston Moore brought in an exciting team of heavy-hitters to back him up, including Sonic Youth's Steve Shelley on drums, My Bloody Valentine's Deb Googe on bass and Nought's James Sedwards on guitar.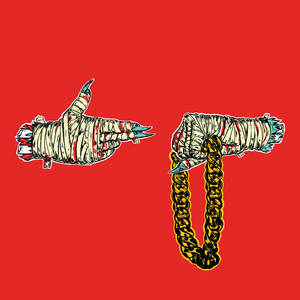 Run the Jewels, RTJ2
Release date: Oct. 28
One of our favorite LPs of 2013 was El-P and Killer Mike's Run the Jewels, a self-titled effort that brought the two together under an official title. Before the project, El-P had produced Killer Mike's R.A.P. Music and Mike appeared on El-P's Cancer 4 Cure, but the RTJ LP cemented their place as one of hip hop's most exciting current acts. Now they're back with the appropriately named RTJ2. The album features appearances from Zack De La Rocha (Rage Against the Machine) and Travis Barker (Blink 182). "It is the best rap group album since RTJ1," Killer Mike asserted in a press release.—Tyler Kane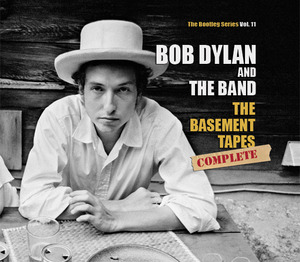 Bob Dylan & The Band, The Basement Tapes Complete: The Bootleg Series Vol. 11
Release date: Nov. 4
This six-CD set will be the first time Bob Dylan's legendary Basement Tapes session with The Band is released in its entirety. Of course, some of the songs made their way onto 1975's The Basement Tapes, but The Basement Tapes Complete will feature 138 tracks, remastered, including at least 30 previously unreleased tracks.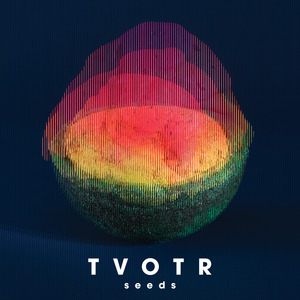 TV on the Radio, Seeds
Release date: Nov. 18
Seeds, which was recorded and produced by David Sitek at Federal Prism, represents a change for the Brooklyn indie rockers. Since Nine Types of Light's release, the band lost bassist Gerard Smith to lung cancer and broke away from their label Interscope. "We've been through a lot of stuff in the past few years that could have stopped the band cold, but I'm glad we got it together and took stock of the unique connection we have between each other because the record is, 1000%, without a doubt, the best thing we've ever done," says frontman Tunde Adebimpe in a press release.—Brittany Joyce