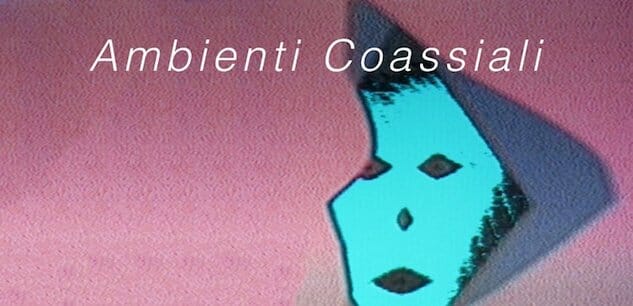 Daily Dose is your daily source for the song you absolutely, positively need to hear every day. Curated by the Paste Music Team.
In 1988, the members of the already challenging Italian experimental duo Capricorni Pneumatici spun off on a new project that explored more dream-like territory. The side effort, called Ambienti Coassiali (translation: Coaxial Environments), used the wonderful sounds of the Yamaha DX7, one of the first commercially available synthesizers, and a pair of tape machines to devise work that feels like floating in a jacuzzi bath. The warm water of their melodies soothe but small jets of chirping or thrumming keep you alert. Released as a very limited edition cassette called Volume 1 – Rooms 1-6, these much sought after jams are set to be reissued on vinyl by the brand new label Incidental Music on April 13th.
Accompanying the LPs will be a DVD of videos that were made in 1988 named Empty Heads that pair each track from the cassette with early computer animations that they referred to as "video wallpaper." Created in TV studios in Italy after hours, the abstract images and text stay static but are absolutely engrossing. So much so that these clips were featured in film festivals around the world after their creation. Check out the clip for the lovely "Room 5" below.