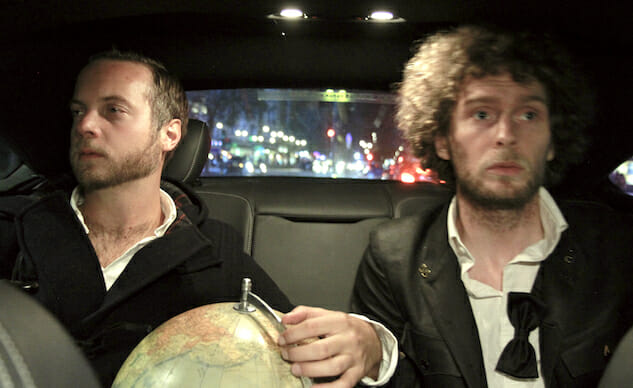 Daily Dose is your daily source for the song you absolutely, positively need to hear every day. Curated by the Paste Music Team.
With guitarist Reine Fiske staying busy collaborating with friends like Band Of Gold and Wolf People and singer/keyboardist Gustav Ejstes working as a producer, the other members of Swedish psych group Dungen need something to occupy their off-hours. For bassist Mattias Gustavsson that means jumping into the studio with his longtime friend and musical partner-in-crime Martin Fogelström of the band Mylla and making some wickedly fun pop tunes together under the name AOP.
This duo is set to release their first batch of music this summer via the Stockholm label Lazy Octopus Records, and it will be a great soundtrack for the warmer months of the year. It's sun-dappled and sweet like sipping a frosty cocktail by the seaside. Or wearing something comfy and fashionable and taking in the nightlife on a weekend eve. Check out the latest single to be released from their forthcoming EP below.