Watch Arcade Fire Live-Debut Funk-Infused New Tune "Chemistry"
Images via Guy Aroch, Sony
Music
Video
Arcade Fire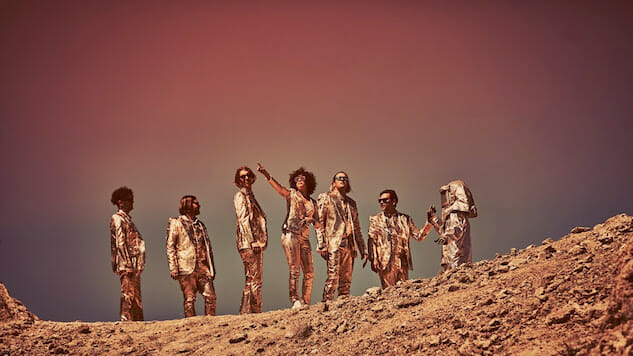 Canadian indie collective Arcade Fire debuted a new song at their intimate show in London last night. The song, "Chemistry," is a funk-infused, stomp-and-clap track, a style previously unexplored by the band.
Arcade Fire's fifth album, Everything Now, releases on July 28 via Sony. Previously released singles include "Signs of Life" (released Friday), "Creature Comfort" and the title track.
Watch the group perform "Chemistry" above and read more about Everything Now here.