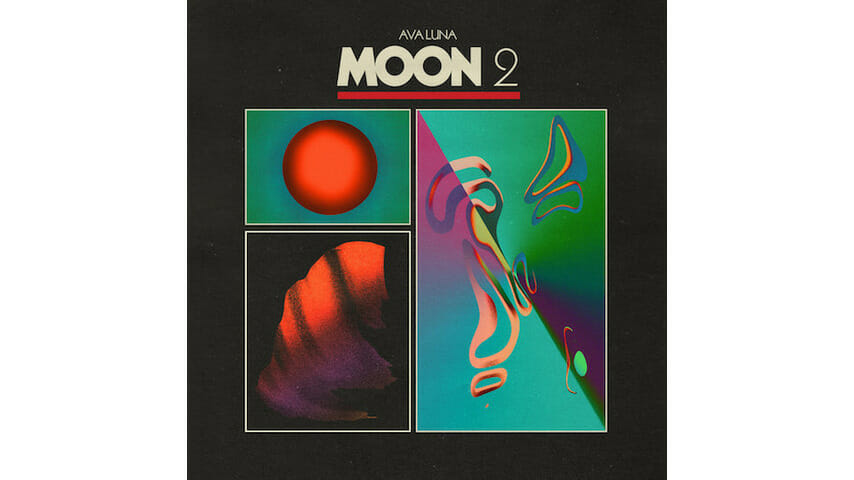 If you had only ever read about Ava Luna, it would be easy to get the wrong idea. Here is a Brooklyn band that cheekily describes its genre as "sad reggae." In interviews, band members thoughtfully muse about the semantic distinctions between being a "band" and a "group" and describe Ava Luna as "more of a 'place' than anything else." Stated influences for the new album include a crate of cassettes containing "neo-pagan goddess chants from '90s women's lib groups," rescued from a tag sale.
All of which—on paper, at least—might seem to resemble a deconstructionist art project more than a rock band. Which, too, is a ruse. Ava Luna's music is visceral. A weirdly effortless negotiation between indie-rock, R&B and swelling art-pop, it is never tedious or meandering. 2014's Electric Balloon solidified the approach; 2015's Infinite House bettered it, and managed the bewildering task of delivering a live-favorite banger in the form of a hallucinatory fable set in 5/4 time ("Steve Polyester").
With its excellent fourth album, Moon 2, the band evokes a cosmic utopia of its own making and yet remains tethered to a relentless, earthbound groove. Highlights like "Childish" and "Deli Run" (both sung by keyboardist Felicia Douglass, who emerges as an increasingly crucial melodic presence) vibrate, rustle, shake and pulsate like Speaking in Tongues-era Talking Heads b-sides. If this is an interplanetary utopia, it's a rhythmic one: Drummer Julian Fader's propulsive grooves jostle for space with vintage drum machines ("Moon 2") and toy-like synthesizers ("Mine"). Even the electric guitar works as a sort of percussive instrument, announcing itself in little staccato scrapes on "Deli Run." Vocal hooks trail into chant-like refrains, some evidently inspired by those women's liberation tapes ("All the things he read / Nothing in his head!"—and repeat).
In real time, Ava Luna seems to be blossoming from a band into a sort of creative collective. Singer/guitarist Carlos Hernandez brings the literal R&B pedigree (his father having been a well-known soul DJ) but here abdicates his frontman role, letting his bandmates spend more time at the mic. (Hernandez and Fader have numerous side projects away from Ava Luna: the experimental group Nadine, production/engineering work with bands like Speedy Ortiz and a recent solo album from Hernandez titled On Folly.) Douglass, meanwhile, now splits time between Ava Luna, solo project Gemma and the latest lineup of Dirty Projectors.
Becca Kauffman is the resident performance artist, whose glammed-up alter-ego, "Jennifer Vanilla; has become the extension of an already-pretty-outlandish stage presence (see: "Steve Polyester"). Kauffman's songs with Ava Luna tend to be cartoonish and thrilling (the only disappointment is that there are not more of them here). "Set It Off" is a catalog of shrieks and voices set to jittery new-wave stiffness, while "On Its Side The Fallen Fire," the swelling sci-fi climax, lives up to the album's celestial title while adding robot vocal modulations to the band's arsenal.
Ava Luna's talent is in building its own creative universe, whether on an imagined faraway moon or in the hectic Eataly restaurant where I watched the band perform to a bewildered room of dinner customers back in 2015. "Every sci-fi movie has a nightclub," Kauffman says in the album's press materials. "These are the songs in that nightclub." That's one way to indicate that this is weirdo-pop you can dance to.
Listen to Ava Luna's 2012 Daytrotter session below: