Watch the Video for Belle & Sebastian's New Rio-Inspired Song, "Olympic Village, 6AM"
Image via Flickr (@belleandsebastian)
Music
Video
Belle & Sebastian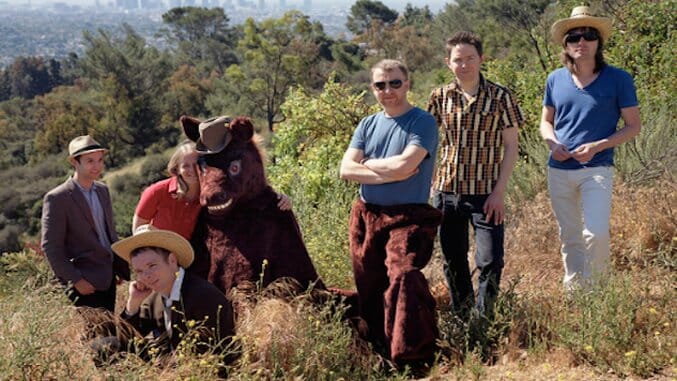 Belle & Sebastian love the Olympics as much as we do, and have released a new song to prove it. "Olympic Village, 6AM" is an upbeat instrumental track, and its corresponding video features archival Olympic footage. The songwriting was inspired by the 2016 Rio Olympics, especially the track and field events, Pitchfork reports.
Said frontman Stuart Murdoch in a press release:
Belle and Sebastian dig the Olympics, love the Olympic ideal, love that the world gets together for a big 'sports day' once every four years. We can't be part of it, though we'd like to be. So we recorded a piece of music with Rio in mind, specifically the Track and Field. Here it is: "Olympic Village, 6am."
Last week, the veteran indie band introduced a new piece of merch, a Belle & Sebastian "Stars of Track and Field" sew-on patch, further demonstrating their love for the Games by referencing the band's 1996 song of the same name. Watch the video for "Olympic Village, 6AM" above, and check out the patch below.
Embellish your tracksuit with our #olympics inspired 'Stars of Track & Field' sew on patch: https://t.co/7pfaTYCsLLpic.twitter.com/jUreVdGlsE

— belle & sebastian (@bellesglasgow) August 4, 2016