Listen to Bonny Doon's New Single "On My Mind"
The Detroit trio's new album, Let There Be Music, arrives June 16 via ANTI- Records
Photo by Andi Kerr
Music
News
Bonny Doon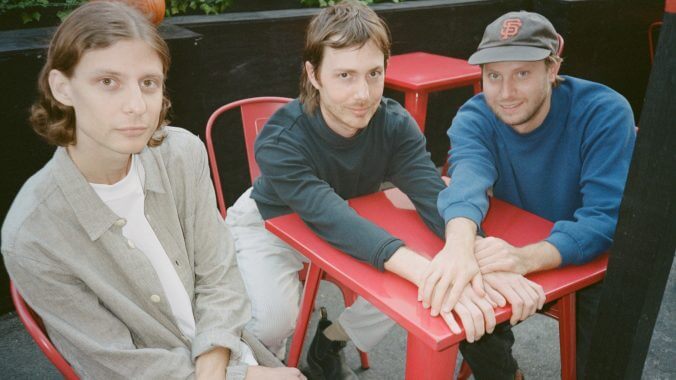 With their third album arriving next month, Bonny Doon have released their fifth teaser single, "On My Mind." The Detroit, Michigan trio and Waxahatchee backing band have not shied away from fleshing out Let There Be Music this spring, and "On My Mind" is a generous, loving ode to the folks who are no longer in our lives. "Got a lot of friends to spend the days with / And I've had a few who got away / Got a lot of time to think about them / And all the things we could say," bandleader Bobby Columbo sings, atop a slick, bluesy guitar riff. Like the title track, "Crooked Creek," "Naturally" and "San Francisco" before it, "On My Mind" is another stellar slice of alt-country from one of the toughest bands around.
Columbo says of "On My Mind": "I realized at some point that most of my thoughts, in one way or another, are just about people I know. Partners, crushes, family, friends active and friends estranged, people you barely know but who somehow manage to take up outsized psychic space, people no longer with us on this plane, etc. I don't really know, but I would guess that's true for most people. That's what this song's about."
Listen to "On My Mind" below.