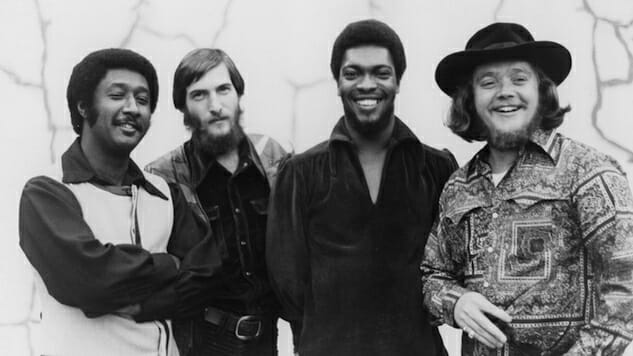 You might not know Booker T. and the MG's, but you definitely know their song "Green Onions." It's the title track from their 1962 album, which was released by the famous Stax Records, where they were the long-time house band.
It's an instrumental 12-bar blues track with groovy Hammond organ riffs, and it's become the stuff of legend by helping to define the Memphis soul sound. Paste called the keyboard riff "the label's most recognizable melody," and also named it one of The 50 Best Title Tracks of All Time. You might've heard "Green Onions" in countless films like The Sandlot or Happy Gilmore, or you might've heard the cover versions from Tom Petty and others or even the sampled version from Shaggy.
Read: The 20 Best Stax Records Songs

Listen to the Paste vault recording below to hear the legendary R&B band perform the track in New York City on this day in 1977.